Shopping in Harbour Island - authentic goods, best outlets, malls and boutiques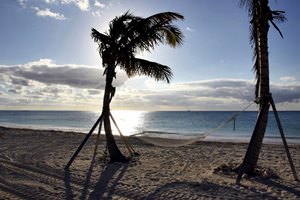 Due to the popularity of the island among tourists all around the world, there is a great number of different stores on such a little island. So, if you want to buy lots of clothes, shoes, accessories, cosmetics, and perfumes by famous brands, then you should come to New Providence for a whole day as prices are quite low there. All goods cost just nearly the same as in the USA (price may vary depending on the type of product). You can pay for your purchases in the Bahamian dollars. The local currency is quite pegged to the United States dollar. Still, different exchangers provide different exchange rates. We recommend you find a large bank far from touristic places for more profitable exchanges.
The descendants of European and American colonists and African, slaves who were brought here and forced to work on the plantations, live presently in peace and harmony. Today European, …
Open
Sundays is the worst day for doing shopping as almost all local stores are closed. Moreover, don't expect low prices for food. A huge amount of products here are imported. Food costs that much because of the transportation charges. However, there is a bright side: some of the local goods are not taxed and free from VAT so they are quarter cheaper than in many other countries. Besides, there is a good selection of it. Perfume, for instance, is also in this category, so you can buy your favourite one for a really nice price. What is more, leaver goods also benefit from the tax allowance, so you can easily buy yourself a pair of boots, sandals or stylish shoes, a bag, and a backpack of high quality.
For some tourists, a trip to the island is a reason to buy something luxurious and for quite a cheap price. You can find here literally anything here, from a casual silver ring to expensive jewellery from red or white gold with gems. If you're fond of lovely service sets, then china-wares are definitely worth your attention. Those are brought here to the island from different countries. There is a great variety of it, it could be a simple cup, a souvenir spoon or a 12 place settings china with a teapot and beauty candy bowls. If you're keen on photographing, then you'll find something interesting for yourself here too – cameras and special accessories are also tax-free. Copyright www.orangesmile.com
This small island – it's just about 5 km² - was settled approximately in the 5th century A.D. There were only wild animals before people had come. The Lucayan people – who …
Open
However, don't think that it's only foreign-made products are sold here. You can find a great variety of authentic souvenirs made by local masters (and they still produce such things even today). For instance, there is a plenitude of diverse dolls-talismans. The tradition of creating such dolls was brought here by slaves from the Dark Continent. Presently, anyone can buy it as a souvenir. Various dolls, fetishes, and talismans would be extremely nice mementos, whether you believe in supernatural powers or not. If you're looking for a present for a child, note the Barbie dolls in traditional local costumes (the dolls can be bought in a kids' selection). They look pretty exotic and, what is more, are really cheap.
A straw item would be a rather useful souvenir. The islanders have been creating various things from this fastidious material for centuries: stylized dolls, fancy jewellery boxes, bread boxes, mats, etc. You can even buy wicker furniture. In addition, wood carvings, such as figures of people and animals, combs, and musical instruments, are made and sold by locals in great quantities as well. Furthermore, you can also by diverse stuff from sponges, corals, and shells. Another peculiar think you can bring back home is water from the Fountain of Youth.
When talking about Harbour Island, the first thing that would come to mind is that real gem of beach vacation; a place which every self-respecting tourist definitely must visit. It's …
Open
And, of course, there is a huge variety of things connected with pirates. Harbour Island had been a pirate place for many years, so now you can buy a model of a galleon, a golden ducat, a spyglass, and an eye patch without any troubles. But remember: no actual pirate treasures were ever found here, and all the stuff from sunken ships are federal property. Well, where there're pirates, there's rum. The local kind of light beer called Kalik is famous for its wheat flavor and it's so good too. Or you can bring some local fruits and a soft citrus drink Switcher as presents for your close ones.

This guide to shopping in Harbour Island is protected by the copyright law. You can re-publish this content with mandatory attribution: direct and active hyperlink to
www.orangesmile.com
.
City tours, excursions and tickets in Harbour Island and surroundings
Shopping in Bahamas
It is easy to spend many hours in Freeport Street Market, enjoying the atmosphere and live music. However, it is better to compare the prices and quality of items from different sellers before making a purchase. As a rule, tourists buy clothing, food, and souvenirs in this market. Bargaining is not prohibited. The Bahamas Rum Cake Factory in Nassau is a paradise-like place for all sweet tooths and fans of quality alcohol. For almost three decades, the factory has been making and selling incredibly delicious rum cakes with different flavors. All cakes contain a special, exclusive rum type. Chocolate, coconut, pineapple, cinnamon, etc – it is so hard to make a choice as all cakes look fabulous. To make it easier for visitors, the factory allows sampling cakes before choosing one. …
Open

Car rental on OrangeSmile.com

Expo 2020 in Dubai Was Visited by More Than 7 Million Visitors
If you haven't visited this event yet, there is still time to book a hotel in Dubai because Expo 2020 Dubai runs until 31 March 2022. People who are unable to visit the emirate can make a virtual tour on the Expo 2020 website. By the way, the virtual visitation has already reached 31.6 million by the end of December.
Read this
27.09.2023
Photogallery of Harbour Island best places
Search for shopping areas, streets, boutiques and supermarkeets on Harbour Island map
Shopping advices for the whole region around Harbour Island
Shopping advices for Harbour Island. The best spots for buying designer clothes and local delicacies from Bahamas - shops, galleries, boutiques and outlets. We provide you with the shopping streets map, so you can plan your efficient shopping routes, while hunting for authentic souvenirs, goods, drinks, shoes and clothes in Harbour Island.