City break in Santiago. Active leisure ideas for Santiago - attractions, recreation and nightlife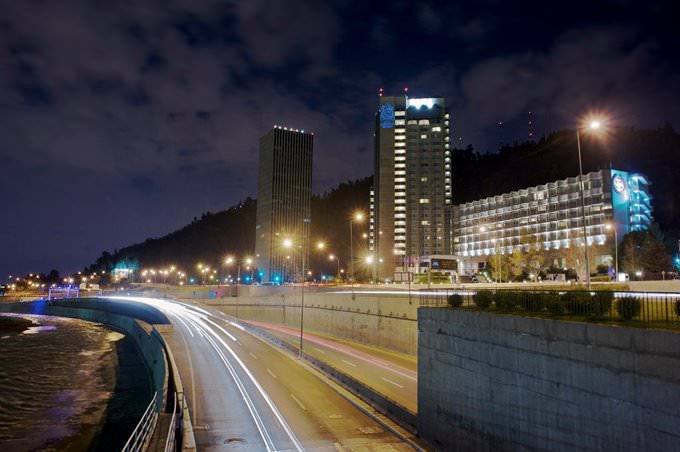 The resort city of Santiago offers its guests a vast choice of entertainments for active leisure fans, hiking enthusiasts, shopping addicts and nightlife entertainments admirers. A visit to the Santiago Zoo will be full of unforgettable impressions and delights. The zoological park is located in a few minute drive from the city center. The park features a vast collection of animals and despite its small scale the park boasts excellent equipment and all necessary facilities for animal keeping. To go on the exploration of the diversity of local fauna tourists are recommended to visit the Jardin Zoologico park holding engaging excursions and entertainment programs for children almost every day.
The modern South American city Santiago is located near the Santa Lucia hill on the shore of the Mapocho River. Santiago is a truly stylish city built in the colonial style in the square …
Open
Open air leisure enthusiasts and scenic nature recreation fans will surely love the Casablanca valley which is a place of location of magnificent great vineyards. This is a place of location of a famous local winery which is a popular spot to visit among foreign visitors of the city. The top of the hill locates a marvelous garden named the San Cristobal Hill which is a great destination for hiking and various sport activities. The park offers a vibrant panoramic view over the suburbs of the city.
The Parque Forestal parkland is a genuine escape from annoying city buzz and fuss. Tourists will appreciate charm and beauty of the Parque O'Higgins nature area. Tourists can explore nature attractions either on foot or joining a riding tour. Local Horse Riding Chile Day Tours center organizes riding tours though the nearest nature areas of the city. The center also offers to visit a riding school where tourists can master the basics of riding as well as hone their riding skills. Copyright www.orangesmile.com
Plenty of seafood dishes, inimitable beef treats, various vegetables and fruits are the main distinctive features of ethnic cuisine in Santiago. According to true gourmands the city of …
Open
In winter tourists will find magnificent skiing runs. The suburbs of the resort offer various skiing zones as for pro skiers so for amateurs. On water attractions fans will love to visit the Wave House aquatic part. The park is located not far from the city center and features all the necessary facilities for comfortable rest and engaging leisure. The Wave House park is a perfect destination to spend a whole day with a family. Tourists travelling with children are recommended to visit the Fantasilandia amusement park. The Kidzania entertainment complex offers its guests various attractions and game rooms.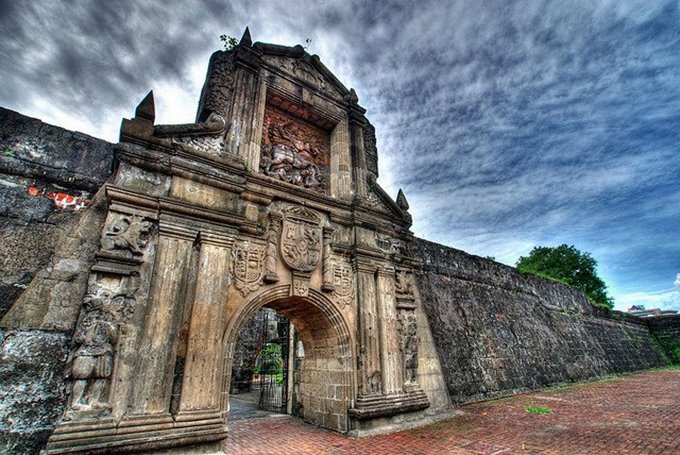 The Clinic bar invites city guests to enjoy its quiet atmosphere and astonishing entertainment program. Its visitors will find a cozy lounge area and will enjoy a well planned music program. The Las Urracas night club is a recommended place to visit for contemporary music fans and eager dancers. Shopping addicts will be absorbed with a variety of shops, stores and boutiques with the scale Parque Arauco shopping center being one of the most popular among them. The Los Dominicos Handicraft Village is a local market place offering a huge choice of gifts and souvenirs meeting each taste and budget.
This guide on active recreation and leisure in Santiago is protected by the copyright law. You can re-publish this content with mandatory attribution: direct and active hyperlink to
www.orangesmile.com
.
Recommended places for active recreation and leisure in Santiago
Café Derby
Where: Rúa das Orfas 29, Santiago; Telephone: +34 981 539 797;
A Conga
Where: Rúa da Conga 8, Santiago; Telephone: +34 981 583 407;
La Borriquita De Belén
Where: San Paio 22, Santiago;
O Curruncho
Where: Entremuros 12, Santiago;
O Galo D'ouro
Where: Rúa da Conga 14, Santiago;
Casa Das Crechas
Where: Via Sacra 3, Santiago;
Momo
Where: Rúa Virxe da Cerca 23, Santiago;
Abastos
Where: Praza de Abastos, Santiago;
Pub Ondas
Where: San Miguel 3, Santiago;
Liberty
Where: Rúa Alfredo Brañas 8, Santiago;
Reference information
National and city parks around Santiago
♥ National Park 'La Campana' , 69.4 km from the center.
On the map
Photo
♥ Provincial Park 'Volcán Tupungato' , 83 km from the center.
On the map
Photo
♥ National Park 'Palmas de Cocalan' , 90 km from the center.
On the map
Photo
♥ Provincial Park 'Cerro Aconcagua' , 108.7 km from the center.
On the map
Photo
Amusement parks near Santiago
♥ Amusement park 'Fantasilandia' Santiago, 1.3 km from the center.
On the map
Photo
City tours, excursions and tickets in Santiago and surroundings
Sites around Santiago from our surveys on extreme Earth places
Valparaiso
From the series
"The most magical and picturesque cities in the world"
Check on the map:
Distance from Santiago center - 101.4 km.
Travellers who prefer strolling along the colourful streets alone, should take into consideration that the structure of the urban streets is incredibly complicated. Some of them are so confused that even locals can get lost in them. Some roads are dead ends, the exit is very difficult to find. The population of Valparaiso is about 265000 people. The name of the city is literally translated from Spanish as 'paradise valley'. …
Read further
Photogallery of picturesque Santiago
Search for active leisure and attraction spots on Santiago map
City break ideas for neighbours of Santiago
Guide to your best city break in Santiago - popular places for recreation and leisure. Things to do during the day in Santiago - attractions, parks, beaches, aquaparks, racing tracks, biking trails or waterski. Recommendations (with addresses, phone numbers and links) where to spend your time in the evening (bars, discos, clubs, etc.). We share some good ideas and the question 'What to do in Santiago?' disappears immediately.