Colors of Santiago - traditions, festivals, mentality and lifestyle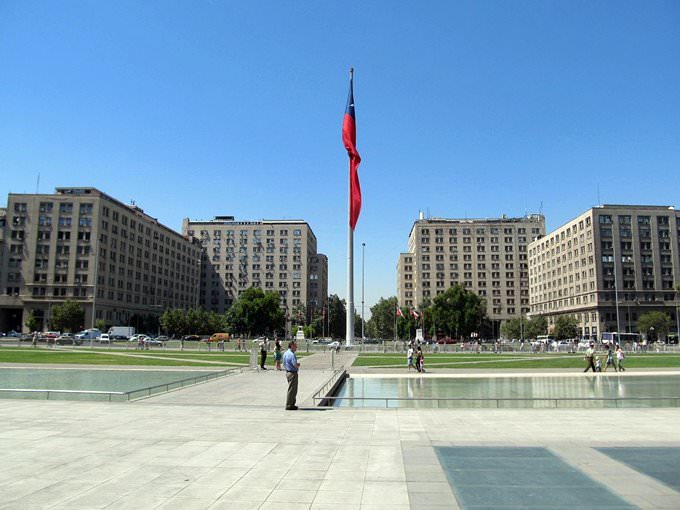 The main feature of Santiago lifestyle and culture is multinationality of the destination. Tourists will be surely much impressed with a unique fusion of various cultures and traditions. Local people are rather moderate and sober minded. They tolerate people of other nationalities and cultures rather well and take strange culture with honor and respect. However local folks value their own culture and traditions above all and carefully protect the culture against the influence of cotemporary trends. Many tourists take this mindset of locals as an extreme of conservatism meanwhile the attitude of the residents towards achievements of modern age is still adequate.
The resort city of Santiago offers its guests a vast choice of entertainments for active leisure fans, hiking enthusiasts, shopping addicts and nightlife entertainments admirers. A visit to …
Open
Local residents are rather friendly and welcoming towards foreign guests of the city. They eagerly meet those guests abiding local rules and treating the local culture with respect. It should be noted that the city of Santiago features a rather low level of corruption and crime being a good characteristic feature of local people. Residents of Santiago are good interlocutors being always ready to discuss any relevant topic.
The only tabooed topic for a discussion is politics. The political life of the country should not be criticized and touched upon in a discussion under any conditions. Tourists should keep in mind a negative attitude of locals towards smoking and alcohol consumption as smoking and drinking in public places is banned. Rules violations are commonly followed with heavy fines. Even in the case a public place does not feature any restrictive sign a smoking cigarette and an opened bottle of alcohol drink may stir angriness and outrage. Copyright www.orangesmile.com
1. Despite a low crime level tourists should be aware of cheaters and fraudsters in the streets of the city. One should not use services offered by strangers no matter how profitable these …
Open
The resort city of Santiago is annually visited by many tourists thus local folks have got used to plenty of foreigners in the streets. Many of local people have a good command of German and English languages however to show respect towards local culture tourists are advised to learn several phrases in Spanish.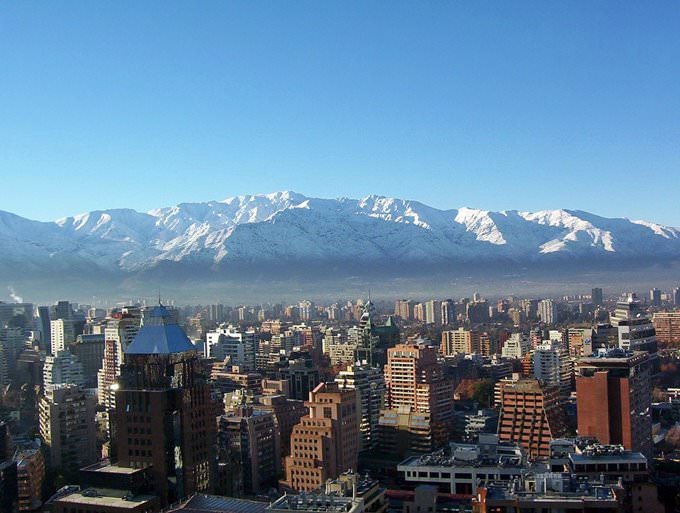 Tourists looking to hunt some memorable original souvenirs from a Santiago vacation will be glad to find a good choice of gifts in local shops and at local market places. Food gifts are among the most popular goods chosen by foreign guests. Exotic fruits and sweets are the most thought after gifts. Among typical souvenirs and gifts bought as a keepsake of the vacation is Santiago tourists will find copperware. Various decorations, talismans and utensils are made of this material. Silver goods are as well bought as souvenirs and memorable gifts. Another popular gift much preferred by tourists is salt lamps which can hardly be found and bought in any other country of the world.
Next:
Culture: sights to visit
This guide to traditions and festivals in Santiago is protected by the copyright law. You can re-publish this content with mandatory attribution: direct and active hyperlink to
www.orangesmile.com
.
Reference information
Cathedrals and basilicas near Santiago
♥ Basílica del Corazón de María, Santiago, 1.5 km from the center.
On the map
Photo
♥ Basílica de Nuestra Señora del Perpetuo Socorro, Santiago, 2.3 km from the center.
On the map
Photo
♥ Basílica del Salvador, Santiago, 3.2 km from the center.
On the map
Photo
♥ Basílica de Nuestra Señora de la Merced, Santiago, 3.4 km from the center.
On the map
Photo
♥ Cathedral Metropolitana de Santiago, Santiago, 3.4 km from the center.
On the map
Photo
♥ Basílica de Lourdes, Santiago, 4.5 km from the center.
On the map
Photo
♥ Catedral Castrense de Nuestra Señora del Carmen, Santiago, 6.9 km from the center.
On the map
Photo
City tours, excursions and tickets in Santiago and surroundings
National traditions of Chile
Acoustic guitar is very popular in Chile. Most locals can play it, and often guitar music is performed during family holidays. Chileans are very patriotic and proud of their famous countrymen. The most famous Chilean author is the poet Pablo Neruda who received the Nobel Prize in Literature in 1973. Books of Isabel Allende, the winner of Chile's National Literature Prize, are translated into more than 20 languages. …
Open
Colors of Santiago in photos
Search for popular touristic sites on Santiago map
Cityguide on traditions, mentality and lifestyle of people in Santiago. Learn the best periods to visit Santiago to discover its soul - authentic festivals, events and celebrations. We will also reveal the interesting habits, attitude towards the world and to tourists in Santiago.