City break in Valparaíso. Active leisure ideas for Valparaíso - attractions, recreation and nightlife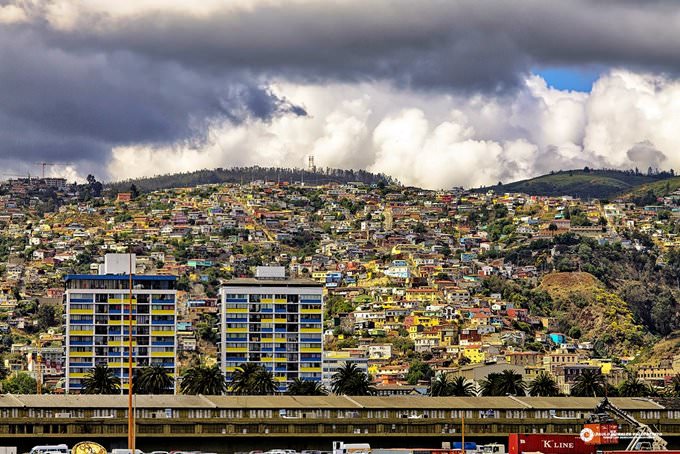 Funicular rides and relaxation on the picturesque coast of Valparaiso are not the only ways for travelers to make their vacation in the city more interesting and diversified. The coastal region of Caleta Horcón
is a charming area that is very popular with travelers. It's a great place for everyone who wants to spend some time away from vibrant city streets, enjoy fishing or simply walk along the coastline surrounded by picturesque high hills. There are several attractive restaurants specializing in the national cuisine nearby. As a rule, they have magnificent panoramic terraces and menus with numerous fish and seafood dishes. The popular Bufo Travesias is a true treasure for all fans of nature and active pastime. This center regularly organizes interesting horse excursions and hiking tours to the most interesting and picturesque suburbs of Valparaiso for its clients. During such tours, guests will be able to learn much new about the peculiarities of local flora and fauna.
Valparaiso is a charming port city on the coast of Chile. The city's name literally means "the Paradise valley" if translate it from Spanish. Numerous travelers know this city …
Open
Travelers, who do not want to leave the territory of the city and make long trips, might like hiking tours in Cerro Concepcion
. The area on the top of the hill is one of the most interesting and attractive in the city. This is the place where tourists will be able to walk on picturesque streets, visit interesting shops, or relax in old bars and restaurants, many of which have become true landmarks of Valparaiso.
Shopping in this wonderful Chilean city can also become an unforgettable journey. In order to purchase memorable gifts, many tourists prefer to head to Espacio Rojo. This famous trading pavilion offers many attractive handmade items, such as colorful paintings and statuettes, interesting accessories and jewelry, and many other unusual and cool items in the national style. Travelers, who prefer to bring interesting jewelry from their vacations abroad, may find exactly what they need at AJ Orfebres. It's a great place to purchase exclusive jewelry with precious and semi-precious stones or even order an item made by an individual design. The salon has its own workshop and offers a broad range of services to its guests. Copyright www.orangesmile.com
Valparaiso can offer a rich excursion program to its guests that will fit travelers of any age and with any taste. Plaza Sotomayor is the heart of the city. It's a beautiful square …
Open
The street market open on Muela Prat pier is the all-time favorite destination for all fans of shopping. It's possible to buy virtually anything on this market – from stylish modern clothes and hand-made accessories to unique artworks and rare antiquities. A walk in the picturesque market can be even more pleasant if you decide to combine shopping and sampling national delicacies in local restaurants.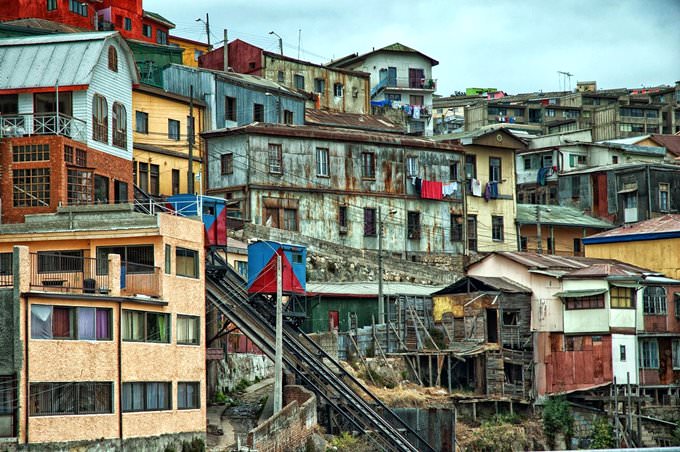 Travelers will never feel bored in the evening as Valparaiso has many interesting places to visit. Beer fans enjoy visiting Casa Cervecera Altamira bar when nightfall comes. This bar has its own brewery and offers different sorts of the ever popular amber colored drink, as well as numerous meat and fish dishes, many of which are cooked in accordance with the signature recipes. The bar has a cordial and hospitable atmosphere with charming live music sessions in the evening. Young and active travelers, in their turn, prefer to move their feet to Viva Maria Valparaiso. This popular dancing club has an incredibly large dance floor, charming relaxation areas, and a stylish bar with a great choice of exotic cocktails. The thematic Valparaiso Rock, as one can guess from its name, is targeted at fans of rock music. This bar often hosts concerts of popular rock bands. These are not all popular venues for nighttime entertainment in Valparaiso. Numerous local restaurants serve guests till late at night and prepare an interesting entertainment program for them.
This guide on active recreation and leisure in Valparaíso is protected by the copyright law. You can re-publish this content with mandatory attribution: direct and active hyperlink to
www.orangesmile.com
.
Reference information
National and city parks around Valparaíso
♥ National Park 'La Campana' , 49.9 km from the center.
On the map
Photo
♥ National Park 'Palmas de Cocalan' , 134.8 km from the center.
On the map
Photo
Amusement parks near Valparaíso
♥ Amusement park 'Fantasilandia' Santiago, 98.6 km from the center.
On the map
Photo
Sites around Valparaíso from our surveys on extreme Earth places
Valparaiso
From the series
"The most magical and picturesque cities in the world"
Check on the map:
Distance from Valparaíso center - 3.7 km.
Travellers who prefer strolling along the colourful streets alone, should take into consideration that the structure of the urban streets is incredibly complicated. Some of them are so confused that even locals can get lost in them. Some roads are dead ends, the exit is very difficult to find. The population of Valparaiso is about 265000 people. The name of the city is literally translated from Spanish as 'paradise valley'. …
Read further
Car rental on OrangeSmile.com
Photogallery of picturesque Valparaíso
Search for active leisure and attraction spots on Valparaíso map
City break ideas for neighbours of Valparaíso
Guide to your best city break in Valparaíso - popular places for recreation and leisure. Things to do during the day in Valparaíso - attractions, parks, beaches, aquaparks, racing tracks, biking trails or waterski. Recommendations (with addresses, phone numbers and links) where to spend your time in the evening (bars, discos, clubs, etc.). We share some good ideas and the question 'What to do in Valparaíso?' disappears immediately.