France sightseeing. Travel guide - attractions, sights, nature and touristic places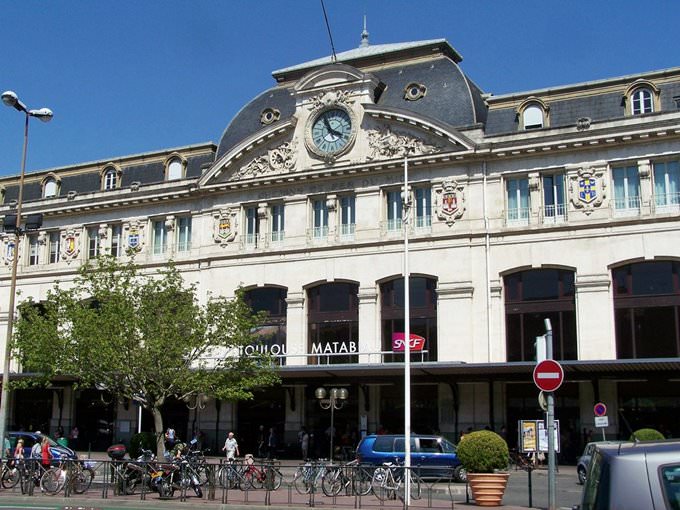 A country of elegance, timeless traditions and unparalleled atmosphere of sophistication, France never ceases to amaze its visitors. It's hard to find someone who doesn't know main landmarks of the country, but France has much more to offer. The country has countless landmarks, internationally famous places and signature cultural destinations.
France is a country with an incredibly rich culture and a huge number of castles and historic buildings. In some of them, hotels are located in which …
Read further
The most famous museum in the world is also located in France. Louvre changed its status several times during its long history. It was a royal residence, a prison, a fortress and even an academy. Nowadays, its beautiful halls exhibit thousands of priceless items.
Versailles has become a true shrine of medieval culture. The same named palace is the biggest sight of this place. Long ago it was the residence of French kings, so its spacious halls have retained their elegance and luxury till our days. During an excursion in the palace, tourists will know more about the history of that place and the purpose of every room. The most famous landmarks of Versailles are the Grand Canal and the Neptune Fountain. Versailles is located in the centre of a beautiful park decorated with statues and fountains. There are two historic buildings in the distant part of the park – the Grand Trianon and the Petite Trianon. Copyright www.orangesmile.com
France is not a deeply religious country; almost half of its inhabitants do not belong to any religion. However Christmas is celebrated in its cities …
Read further
France is home to internationally famous Notre Dame de Paris Cathedral. During its long history, the cathedral was a witness of many important historic events. During many years the cathedral never ceases to amaze its visitors with its magnificent beauty and splendour. However, when asked about Paris or France, most people will name another landmark – Eiffel Tower, which is located in the heart of the capital. There is an observation deck on the top of the tower, from which visitors can enjoy stunning panoramic views of Paris.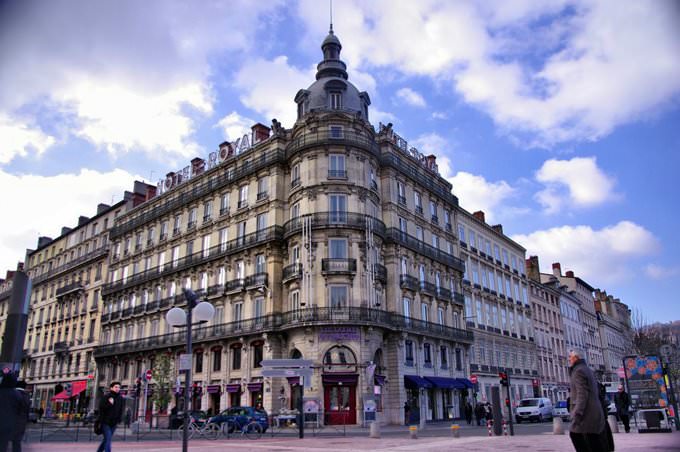 Arc de Triumph is one more important architectural landmark in Paris. The terrace of the arc offers amazing view of the Place de l'Étoile. Moulin Rouge Cabaret has also become an important landmark of the city. The cabaret was founded in 1889, and since that time its performances have been among the most fascinating and unforgettable shows in Paris. Artists never cease to amaze visitors with their original performances, skills and luxurious costumes.
France is rich not only with cultural attractions. On its territory, there are 10 picturesque national parks carefully protected by the state. The …
Read further
Tourists with children are recommended to visit Paris Disneyland. This is a large entertainment complex, which territory is divided into several themed zones. Thrilling rides, characters from favourite fairy tales and cartoons, movie theatres, shops and cafes await visitors in every park zone. It is also possible to see main places of interest in France during a cruise on Seine.
This article about iconic landmarks and sights of France is protected by the copyright law. You can re-use the content, but only under the condition of placement of an active link to
www.orangesmile.com
.
Fantastic City Tours and Excursions in France
Famous and uniques places in France from our review series
Cremieux Street
From the series
"Top 13 most fantastic and colorful streets and quarters"
Cremieux Street attracts fans of scenic walks to Paris. This old street, paved with stone, is framed by colorful houses on both sides. In warmer months, their facades are decorated with live flowers. These charming houses were built in the second half of the 19th century. The street was named after one of the most famous citizens - a lawyer and politician Adolphe Cremieux.
You will notice the beautiful paintings on facades of some of the historic houses. The best time to walk along this street is summer, when the locals decorate window sills and entrances with ornamental plants and flowers. The length of one of the most picturesque streets of Paris is 144 meters, and its width is 7.5 meters. Three-storey houses on both sides of the pave are built in typical British style.
That is why …
Read all
Vezac
From the series
"Fabulous nooks of the world with striking colorful shades"
The amazing city of Vezac is situated in the southwestern part of France. Its guests will have an opportunity to stay in a fairy tale for some time. The most unusual attraction of the town is a boxwood garden that forms a single architectural structure with the Markizyak Castle. First boxwood bushes have been planted there more than a hundred years ago. Experienced gardeners created the most unusual forms of plants.
A great number of manicured shrubs of different sizes make a bizarre maze. This unusual landscape garden is considered to be unique in its kind. The best time to visit the place is autumn or spring, as the bushes are trimmed skilfully to have a unique shape. During the whole time of its existence, the garden is tended by hand. At the moment, only 4 gardeners are looking after …
Read all
Riquewihr
From the series
"Fabulous nooks of the world with striking colorful shades"
In France, in Loire River Valley, there is the charming town of Riquewihr. That's a birthplace of the Disney heroine Belle. This charming medieval town was founded in the 15th century. The castle was built by representatives of Wurttemberg Kingdom. Subsequently, a network of winding rocky streets with tiny houses grew next to the castle. Some of them have survived intact to this day. These wonderful half-timbered houses with unique facades represent a major hallmark of the town.
Riquewihr is ideal for hiking, as important landmarks can be found here at every step. During the walk, you can see a lot of old houses with amazing signs. For example, a plate with an image of scissors may mean that a tailor once lived in this house. In the heart of the city, there's a City Hall that is a vivid …
Read all
All unique sightseeing France
Sightseeing in popular cities of France
Map of travel guides to France cities