Shopping in Copenhagen - authentic goods, best outlets, malls and boutiques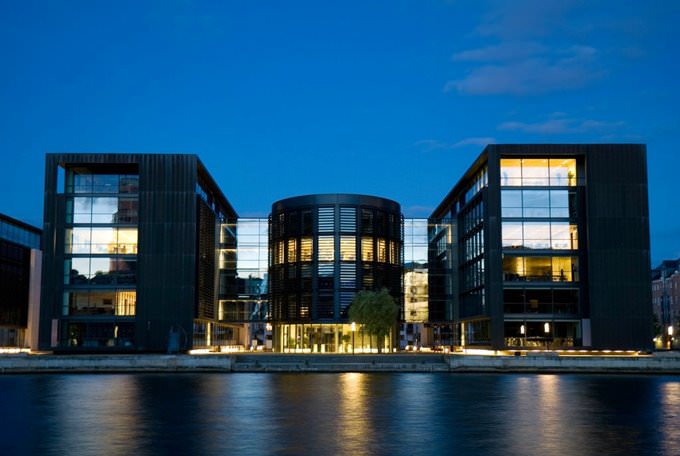 Shopping in Copenhagen will definitely never be boring. You can buy a lot of interesting stuff and admire main city's attractions at the same time. Dozens of popular shops are concentrated on Strøget Street, which is one of the city's longest pedestrian streets. It's impossible to precisely count the shops that are situated on the street with a length of 1,5 km. Here, you can buy virtually everything. On this street, there are miniature boutiques and expensive brand shops, as well as several shopping centres. There is also a large choice of souvenir stores. You will also find restaurants of different specializations. During a walk along the picturesque street, you will meet many outstanding sights, including the Church of the Virgin, the Church of St. Nicholas and the old Town Hall building.
In the 18th century the capital of Denmark was totally destroyed by fire, in 1807 it was again burnt by the British. This is the main reason why Copenhagen has practically no historical …
Open
Those who like to go round the shops in unusual places, should go to Christiania area. Over the past few years, this historic district has been chosen by hippies. In fact, this is a single city within the city. There are many extraordinary shops where colourful youth clothing is sold, as well as original handmade ornaments in ethnic style. Here, are plenty of cafes with cheap street food.
The major shopping centers in Copenhagen include Magasin, a historical department store, whose opening took place in the second half of the 19th century. At that time a small manufactory shop was located there. Nowadays, in its place is a luxury 7-floor palace, that houses the most prestigious shops. Here, you can buy clothes and accessories by BVLGARY, Marc Jacobs, Hugo Boss, Lacoste, Nina Ricci, Avril Lavigne, Prada, Calvin Klein, Chloe, Christina Aguilera and Gucci brands. A large choice of elite perfumery and jewelry stores, as well as specialized shops selling children's goods, is also available to buyers. Copyright www.orangesmile.com
Tivoli Gardens remain the most famous and popular place for travelers with kids in Copenhagen. Originally a usual entertaining center, Tivoli has already become a historic landmark of the …
Open
Frugal tourists prefer Frederiksberg trading center. It presents dozens of shops with accessible prices and a large choice of goods. In total, there are more than 60 stores in the center, including Moonsoon, Noa Noa, Kaufmann and Bertoni brand pavilions. This shopping complex would be interesting to visit for customers with children. For them, there operates an entertainment club with a diversity of attractions.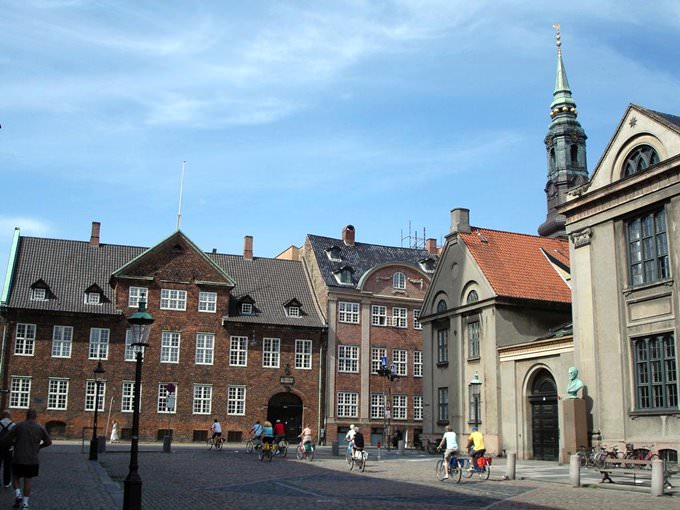 In the very center of the city is Illum, Copenhagen's premium department store. It is in many focused on prosperous customers. You will find more than a hundred prestigious stores of clothes, footwear and perfumery. The department store is full of brands such as Tommy Hilfiger, Paul Smith, Hugo Boss, Wolford and Burberry. The shopping complex is really skillfully decorated.
National cuisine is distinguished by originality and simplicity. It's amazing how local chefs can cook many different dishes from such ordinary ingredients as potatoes and fish. One of the …
Open
Tourists who intend to purchase the most luxurious European items at low prices, should go to Premier outlet. It is located in the immediate vicinity of Copenhagen and offers its customers a wide choice of brand-new clothes, shoes and accessories. It has Hugo Boss, Woolford, Diesel, Reebok, Mango and Nike stores, as well as shops of other world-famous manufacturers. At any time of year, you can buy quality European clothes with discount up to 70% here. The most comfortable time to visit this shopping complex is on a weekday. On weekends it is always visited by many local residents.
This guide to shopping in Copenhagen is protected by the copyright law. You can re-publish this content with mandatory attribution: direct and active hyperlink to
www.orangesmile.com
.
City tours, excursions and tickets in Copenhagen and surroundings
Reference information
Shopping streets in Copenhagen
♥ Shopping area ' Strøget' Copenhagen, 0.2 km from the center.
On the map
Photo
Designer outlets in Copenhagen and nearby
♥ Outlet 'RINGSTED OUTLET' Klosterparks All, Ringsted, 4100, Denmark, 55.8 km from Copenhagen.
On the map
Shopping in Denmark
Shopping is one of the interesting ways to spend time in Denmark. An indisputable advantage of Danish shopping is the excellent quality of goods and souvenirs at reasonable prices. Most stores open at 9:00 or 10:00 AM. On weekdays, they close at around eight in the evening, and on weekends - not later than at 5:00 PM. In Denmark, shoppers can find absolutely unique products, some of which exist in a single copy. Danish boutiques and outlets are full of designer clothes produced in industrial volumes. Large chains such as New Yorker, H&M, Only Moda, Vero offer customers a wide range of fashion products. However, prices are slightly higher than in other countries of the world. …
Open
Photogallery of Copenhagen best places
Search for shopping areas, streets, boutiques and supermarkeets on Copenhagen map
Shopping advices for the whole region around Copenhagen
Shopping advices for Copenhagen. The best spots for buying designer clothes and local delicacies from Denmark - shops, galleries, boutiques and outlets. We provide you with the shopping streets map, so you can plan your efficient shopping routes, while hunting for authentic souvenirs, goods, drinks, shoes and clothes in Copenhagen.