Family trip to Copenhagen with children. Ideas on where to go with your child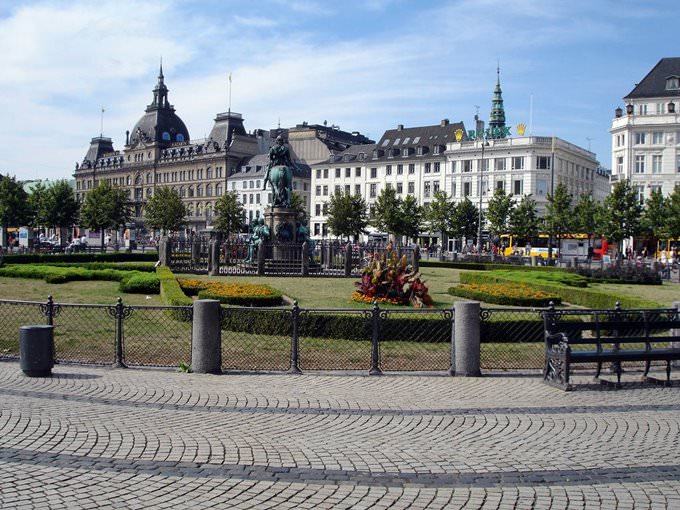 Tivoli Gardens remain the most famous and popular place for travelers with kids in Copenhagen. Originally a usual entertaining center, Tivoli has already become a historic landmark of the international level. The opening of this park took place yet in the middle of the 19th century. This is one of the oldest amusement parks in the world. In Tivoli, visitors will find dozens of rides for children of different age. Besides that, there is always a team of professional animators who organize interesting performances and entertaining events for children. Guests will be also pleased to know that there are 9 different restaurants with different specialization in the park, and every restaurant has a diversified menu for children.
Copenhagen offers widest choice of interesting places for visiting to its guests. Travellers are welcome to attend excursions to the historical monuments of the city. The building of the …
Open
Copenhagen is also home to the oldest amusement park in the world - Dyrehavsbakken or just Bakken. The opening of the park took place in 1538! Naturally, Bakken has changed significantly through centuries. Nowadays the park occupies a large territory with numerous rides, parks, beautiful artificial rivers and lakes. The most extreme rides in Denmark can be found in Bakken, but small children will also find much fun in the park as there are special merry-go-rounds for babies, and kids are entertained by animators dressed in costumes of famous cartoon characters.
Consider adding visits to various local museums in your family vacation program, moreover, many museums are made for visitors with children. The Museum of Circus is a great example. In this museum, everyone can feel like a famous performer. Guests will see a large collection of various items used during performances of circus artists. Once the excursion is over, children are invited to put on costumes of clowns and gymnasts, and find out how it feels like to be a circus performer. This wondrous museum is a rare place, where visitors can master the basics of rope walking, juggling or conjuring tricks. Copyright www.orangesmile.com
Speaking of entertainments in Copenhagen, we should definitely pay attention to the world-famous cultural and entertainment complex Tivoli. This park was founded in 1843. Today its territory …
Open
The Post Museum is also a very interesting place, which is absolutely free to enter for all guests of Copenhagen. The exhibition of the museum includes a rich collection of post stamps and envelopes, retro magazines and newspapers. Children will be more interested in the hall that exhibits old telephones, radio receivers, and computers. It is allowed to touch all the items there.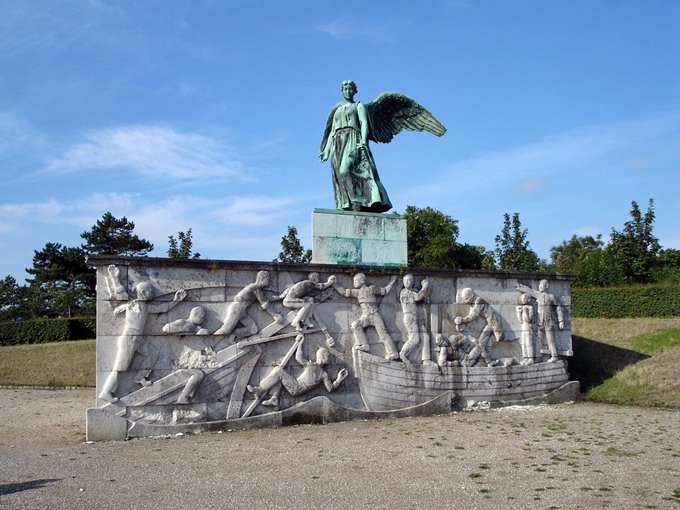 The suburbs of Copenhagen are also an interesting place, where travelers will find Experimentarium, which is very popular with families. The science center features special play pavilions for children of different ages. Kids are offered to carry out various interesting scientific experiments, which will allow them to see how physical and mathematic laws work in everyday life. The science center also includes a museum with a rich interactive exhibition.
OrangeSmile.com recommends best hotels in Copenhagen
1. Travelers are advised to rent cars in large international firms, such as Hertz or Avis. Their rates are much more attractive than in the local rental shops. 2. The majority of large …
Open
If active rest and open air activities are your priority, consider visiting Himmelhoj, a popular playground. It is located in the picturesque nature reserve of Vestamager. The playground is an unusual entertaining complex with interesting rides. There are special zones, where children can play hide-and-seek, a mysterious "Insect Forest", numerous labyrinths, in other words, everything needed for active and entertaining pastime in the open air. This is even a special picnic zone at Himmelhoj, where visitors can make a fire and enjoy a family dinner with barbeque.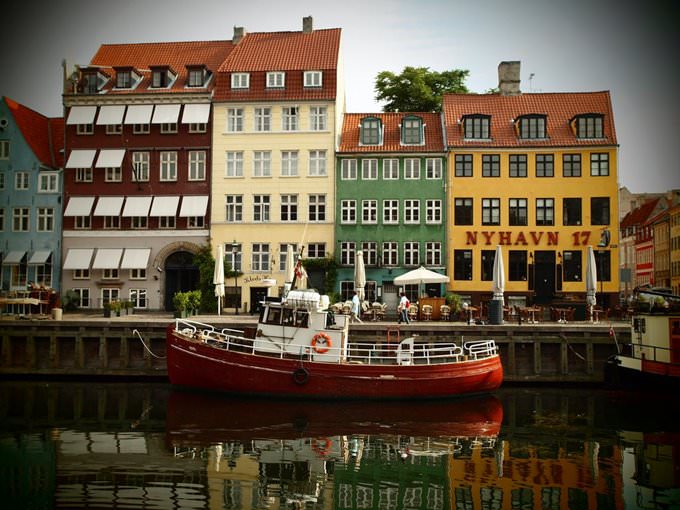 However, the Hans Christian Andersen House & Museum remains the most famous children museum in Copenhagen. This museum is also known under the unofficial name "the House of Fairytales". The unusual museum is really distinguished by a fairytale-like atmosphere. Inside, guests will find sculptures of famous book characters and will be able to get acquainted with an interesting interactive exhibition.
This guide to family holidays in Copenhagen is protected by the copyright law. You can re-publish this content with mandatory attribution: direct and active hyperlink to
www.orangesmile.com
.
City tours, excursions and tickets in Copenhagen and surroundings
Reference information
Amusement parks near Copenhagen
♥ Amusement park 'Tivoli Gardens' Copenhagen, 0.9 km from the center.
On the map
Photo
♥ Amusement park 'Dyrehavsbakken' Klampenborg, 10.8 km from the center.
On the map
Photo
♥ Amusement park 'Nordsjællands Sommerpark' Græsted, 50.9 km from the center.
On the map
Photo
♥ Amusement park 'BonBon-Land' Holme-Olstrup, 64.7 km from the center.
On the map
Photo
♥ Amusement park 'Sommerland Sjælland' Nykøbing, 65.4 km from the center.
On the map
Photo
Aquariums in Copenhagen and nearby
♥ Aquarium 'National Aquarium Denmark' Kastrup, 6.5 km from the center.
On the map
Photo
♥ Aquarium 'Malmö Museum Aquarium' , 26.9 km from the center.
On the map
Photo
♥ Aquarium 'Øresundsakvariet' Elsinore, 40.4 km from the center.
On the map
Photo
Zoos and gardens in/near Copenhagen
♥ Zoo 'Copenhagen Zoo' Copenhagen, 3.7 km from the center.
On the map
Photo
♥ Zoo 'Skånes Djurpark' Höör, 67.7 km from the center.
On the map
Photo
♥ Zoo 'Ystad Djurpark' Ystad, 74.7 km from the center.
On the map
Photo
♥ Zoo 'Crocodile Zoo' Gundslevmagle, Falster, 100 km from the center.
On the map
Photo
Things to visit with your kids in Denmark
The Danish Railway Museum is also very popular among tourists with children. Both schoolchildren and the smallest kids will be very interested in listening to fascinating and informative stories about the rich history of the Danish railway transport. The museum is housed in a real original train. All exhibits are available for interaction. Children would probably want to touch them, twist in their hands, press the button and hear the horn of the train. Onsite there is a playground equipped with everything necessary for children where young visitors can ride a small train and feel like real machinists. In the same place, children are encouraged to construct their own train models from "Brio" and "Lego" bricks. …
Open
Photogallery of best places of Copenhagen
Children attractions (aquaparks, zoos, amusement parks) on the map of Copenhagen
Interesting places to visit with children around Copenhagen
Guide to sightseeing and entertainment for children in Copenhagen - parks, attractions, museums, zoos, water-parks. All fascinating and educational sites of Copenhagen, which are must visit and see for your child. Find out the best discovery routes and places for kids (local theaters, exhibitions and museums), where you can spend quality time together. Copenhagen for families with children.