Family trip to Tahiti Island with children. Ideas on where to go with your child
Tahiti is an excellent choice for a family vacation. Your kid will definitely feel like a path-breaker on this island, which can easily be called a paradise, and will have lots of fascinating opportunities that are not available at any other place. No doubt that when one says "French Polynesia", the first thing that comes to one's mind is a beach holiday with various water sports and activities. Of course, you are not suggested to lay on the beach under a sunshade umbrella. Both you and your child may enjoy riding on a banana boat, also known as a water sled. You will certainly like scuba diving, which allows having a look at the marine diversity of the archipelago. Paragliding over the sea and surfing will take the older children's fancy, while the little ones will watch with curiosity crabs hiding in the beach sand. The island mainly has volcanic sand beaches, therefore kids would love to build black sand castles.
One of the places on Tahiti that one must visit is a peninsula called Point Venus. It is located on the north coast of the island. This is a legendary place where the legendary Captain James …
Open
The archipelago islands are connected with ferry and boat service. So if you want to see the neighborhood and the age of your child allows this, it is possible to organize a short sea journey since the distance is rather small and you will have an opportunity to discover new places. Tahiti is the largest island in the archipelago; for this reason, if you travel with a child you have to think about the ways of navigation on the island. The most obtainable variant is a taxi. It is really exciting to see the exotic nature, palm trees, volcanoes, tropical plants, and birds; however, there are other interesting places on the island which you can visit with a child of any age, also it is possible to take advantage of different sightseeing tours.
Do not forget to visit Papeete – the capital of French Polynesia. You will come across lots of fascinating graffiti, which will capture the interest of any child, but especially they will be interesting for teenagers. If you visit the city with older children, do not miss the opportunity to have an entertaining sightseeing tour. You will see a huge banyan tree in Toata Square, which is the central part of the city, the Queen's Pond and many other historic buildings of the colonial period. Such a journey on foot will be entertaining and informative. Make sure to check out the museums of the island with your kid. You should definitely visit the Museum of Tahiti and its islands. In the museum, you will observe different pieces of art, household goods of the native population and taxidermied animals and birds. This sort of a museum tour will be entertaining for children of the age from 5 to 16. Even the little ones will surely like such a cultural programme. The Tahiti Pearl Center Museum is more suitable for older children, here you will learn and see with your own eyes how a pearl is obtained and cultivated. Let us recall that Tahiti is famous for its black pearl. Copyright www.orangesmile.com
Before everything else, Tahiti is a paradise for fans of extreme water sports activities. Thousands of professional surfers come here every year to conquer the coastal waves. The Billabong …
Open
If your kid is fascinated with painting, you should definitely visit the Museum of Paul Gauguin. It is open at the place where the house of the artist was situated; here he created his most famous paintings. At this memorial house, you can find Gauguin's sketches, engravings, and pieces of statuary art, as well as paintings of modern painters reflecting the nature of Tahiti.
If your child is interested in astronomy or science in general, you can visit Point Venus. By the way, there you will find an observatory of the 18th century. Point Venus is good evidence of the difference between the science of the past and the science of today. Exactly at this observatory in the old days, astronomers were trying to calculate the distance between Earth and Venus hoping to learn the distances between other planets of the Solar system known at that time.
1. The best time to visit the island is from May to October, the rest of the year is the rainy season, especially frequent storms occur in January. However if you are not afraid of storms …
Open
The curiosity of the children who are older can be sparked by the tomb of the last king of Tahiti, Pomare V, which is made of coral and rich in ornament. If your kid likes paintings or church stained-glass artworks, you can visit together the Cathedral of Notre-Dame-Papeete and Protestant Church of Paofai. Your child will certainly be excited by the opportunity to see the colonial architecture of the 18th-19th centuries in the capital. It is worth to see the main government buildings of the city - the Palace of the President, the office of the High Commissioner, to walk along picturesque Bruat Avenue and to visit Toata Square where even nowadays all important city events take place.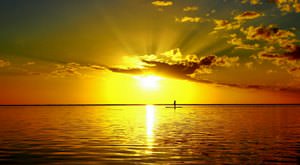 If your kid pursues an active lifestyle and you go hiking together, you can climb together to Mont Orohena, which is an extinct volcano. On your way, according to the route, it is possible to see Vaitomoana Cave, Queen's Cave, Grotte Anaihe and the lava tubes of Hitiaa where the young speleologist can spend several hours. However, be aware that just the children who have already made such climbs can follow this route since it will take seven hours to get to the destination and everyone has to use climbing equipment. Therefore if your child is a beginner in hiking, it would be better to find easier routes, luckily Tahiti has a variety of them.
The coastal area Tahiti is notable for its amazing contrasts. There are gorgeous beaches with white coral sand, and exotic parts of the coast covered with black volcanic sand. The most …
Open
Here you can go both on a short level hike with your baby and on a half-day crusade with an older child. On your way, you can visit Faarumai Waterfalls, Bain de Vaima lake, botanical gardens, the most popular of which are Mataoa Garden and the garden of Harrison Smith and the water gardens of Vaipahi with a big amount of lotuses. If your child can ride a bike, you can rent two mountain bikes and go biking. You will also have an opportunity to see the sights of the island if you go for a sea excursion tour. If you want to amaze your kid, go to Pointe Vénus which is the most popular black volcanic sand beach.
For a deliberate family vacation you can choose the beaches near Punaaui or Papara. Here you can encourage your child's interest in snorkeling. Swimming with a diving mask and snorkel is possible even for a kid of three years old, so it is not necessary to dive in order to explore a coral head and its inhabitants. Nevertheless, if your child is already eight years old, you can send him to a local diving school to have some diving lessons. The certificate obtained provides the possibility of individual diving for a shallow depth. On Tahiti, your kid can try rafting, surfing, and yachting.
Tahiti has several luxury resorts that won't disappoint even the most discerning travelers. The popular hotel Le Meridien is situated at the Punaauia Beach; that's one of the …
Open
If you want to explore the nature of Tahiti you can go for a Mountain Safari, this kind of entertainment is totally suitable for children. You will have a chance to see the primary nature, waterfalls and small mountain rivers. If you prefer a calm vacation, together with your kids enjoy beautiful parks of Tahiti. The most popular ones are Bougainville Park and Paofai Gardens. Bougainville Park is not too big and situated right in the center of the capital. There is a beautiful shady area in the park where you can have a rest on a hot day. Children are lucky to have a playground there. In general, if you wander for a while along uncommon plants and flowers your child will love it. Paofai is a favorite place of the locals where they do sports and have vacations. The park is situated on the skirts of the city and has many sports grounds and play areas for children, as well as a sand soccer field. This place is completely secure. Small kids can safely play there under the midday sun. There are some cafes and restaurants in the park, so you can visit this park and easily stay there for the whole day long.
To visit the islands and not to go to the Lagoonarium would be a big failure. The Lagoonarium is situated on Bora Bora, not Tahiti. However, it is surely worth to spend a day and visit this place with your child. This is an open underwater aquarium in the lagoon where you can see a myriad of exotic fish and other sea animals. If your kid is of older age, you might want to try a scuba diving in the lagoon. And for the little ones, it will be exciting to watch colorful and shining fish and turtles. There is the best dolphinarium on Moorea Island, which is just 17 km far from Tahiti. Here you will meet dolphins in their natural habitat and watch different interesting programs and fascinating dolphin shows; you will also have an opportunity to get a closer acquaintance with these beautiful animals. Your children will be truly delighted with such entertainment. The dolphinarium is really worth to visit.
If you have shopping plans during your stay in Tahiti, we recommend visiting Papeete since the main places for shopping are located here. It is worth noting that there are no tremendous …
Open
Such an exotic tour to the sea, sun and palm trees is already a happy occasion for every child; however, do not pass up an opportunity of getting your child acquainted with something new, diversify your beach holiday with exciting tours and trips.

This guide to family holidays in Tahiti Island is protected by the copyright law. You can re-publish this content with mandatory attribution: direct and active hyperlink to
www.orangesmile.com
.
City tours, excursions and tickets in Tahiti Island and surroundings
Things to visit with your kids in French Polynesia
All kids need to run and frolic, and physical activity is better when combined with the discovery of new facets of the Polynesian culture, as well as the study of new places. To do this, you can go to the commune of Tapuppuatea on the island of Raiatea. In this commune is located "Marae" – the so-called Polynesian shrines. Marae bears the name of the commune and is on the list of UNESCO World Heritage Sites. This place was found in the early 30s of the last century. Religious ceremonies took place here, in pre-colonial times. As the children play among the stones, adults can breathe the air of history near this once-important shrine for locals, which is about a thousand years old. …
Open

Photogallery of best places of Tahiti Island
Children attractions (aquaparks, zoos, amusement parks) on the map of Tahiti Island
Interesting places to visit with children around Tahiti Island
Guide to sightseeing and entertainment for children in Tahiti Island - parks, attractions, museums, zoos, water-parks. All fascinating and educational sites of Tahiti Island, which are must visit and see for your child. Find out the best discovery routes and places for kids (local theaters, exhibitions and museums), where you can spend quality time together. Tahiti Island for families with children.