Cuisine of Harbour Island for gourmets. Places for dinner - best restaurants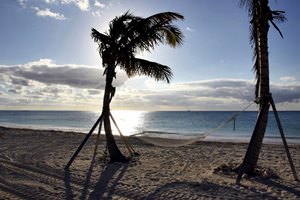 Harbour Island's cuisine combines diverse cooking traditions of African countries and Caribbean countries as well as of Great Britain, France, and the USA. If you're not excited about trying local dishes, you find common European, Japanese, and Chinese restaurants. As the island is extremely popular around tourist, here you can find all the cafes and restaurants you are used to. However, if you want to immerse yourself in the culture, then you definitely must try the local cuisine too. But be attentive in case if you decide to go to a touristic place as you might pay extra money for a course you didn't order or a restaurant could serve modern versions instead of traditional ones using imported products. And remember that 10-15 per cent tips are obligatory.
The descendants of European and American colonists and African, slaves who were brought here and forced to work on the plantations, live presently in peace and harmony. Today European, …
Open
Even though the locals are not fond of too spicy food, they still add spices in almost every dish. Besides, they usually add they local fruit and one of the main ingredients is «Conques» - a sea slug. It's not something exotic like snake meat or bugs in Asian countries but a common ingredient which the locals very like. They cook hot meals, salads, soups, and broths with it. If you'd like to try boiled sea slug, order it with carrots, onions, pepper, and potatoes. Cooks usually add pickled Conques with onions, red peppers, and spices. A sea slug is also sometimes served with chicken. Concerning fried sea slug, it's especially tasty with tomatoes, sweet peppers, and spicy sauce.
And, of course, we cannot but mention the most expensive local delicacy – Bahamian Lobster. But remember that you can actually try it only in the period from April to August when lobster fishing is permitted. Lobster is a unique creature of the local waters and the main ingredient of Bahamian Lobster. Bahamian Lobster is also cooked with coconut meat, curry sauce, and spices. Redfish with mushroom sauce is extremely delicious as well. The fish can also be served with original criolla sauce. If you're looking for something more exotic, try a turtle soup. Copyright www.orangesmile.com
This small island – it's just about 5 km² - was settled approximately in the 5th century A.D. There were only wild animals before people had come. The Lucayan people – who …
Open
Another traditional local dish is baked fish with porridge. Red grouper cutlet and filet of red snapper baked in tomato sauce taste so good too. Sometimes the filet can be just boiled and served with anchovy sauce. Or you can try, for instance, a local shrimp salad. Fried or baked fish is commonly served with peas or rice. Sometimes it can be served with these both groats together, what can be a quite peculiar mix. Peas and rice can also be a base for fish and meat soups. Onion soup with lime juice, celery, pepper, and meat is special because of its cooking technique: all the ingredients are mixed carefully and then they cook the soup but much less than all the traditional soups.
Many recipes were brought here from England. For example, you can easily order an omelette, scrambled eggs, toasts, and bacon for a breakfast. They have typical European schnitzels, stakes, and ham for lunch. Besides, they also serve lots of fried chicken every day. You can also find mutton dishes made from the local meat on Harbour Island. Mutton is extremely popular among the islanders. After the main dishes, you can order the local Caribbean dessert – Johnny cake (sweet dough cakes). Even though there is no one common recipe, this dessert is always fantastically tasty. In addition, rice pudding and fruit cakes with coconut chips are highly good as well. The local also usually eat fruits: they can eat them just as they are or as a made dish. Mango, guava, pineapple, papaya, breadfruit – these fruits are very tasty and have low calories.
When talking about Harbour Island, the first thing that would come to mind is that real gem of beach vacation; a place which every self-respecting tourist definitely must visit. It's …
Open
Fruit juices and various beverages with it (e.g. citrus Switcha) are very popular among locals. People here are also fond of Coca-Cola and Pepsi. The islanders also borrowed English tea tradition so you can order it in every cage without any troubles. Besides, it's usually served with milk. However, coffee is also highly popular here, especially Colombian and Brazilian ones. Talking about alcoholic drink, you find almost everything here as well. Such cocktails as vodka with coconut water and Rum Punch are highly common. Rum and Kalik (local light beer) are sold on the island in large quantities.

This guide to cuisine and restauraunt in Harbour Island is protected by the copyright law. You can re-publish this content with mandatory attribution: direct and active hyperlink to
www.orangesmile.com
.
City tours, excursions and tickets in Harbour Island and surroundings
Unique sights around Harbour Island
Pink Sands Beach
From the series
"Most Fabulous and Magic Beaches"
Check on the map:
Distance from Harbour Island center - 1.6 km.
In recent years, Harbor Island got enormous popularity among celebrities. Hollywood stars love to relax here and models consider Pink Beach to be the best place for a photo shoot. There are several luxurious hotels for fans of elite rest. The wealthiest travelers can rent one of the villas located close to the coast. …
Read further

Pink Sands Beach
From the series
"Stunning Beauty Places of the Earth, Unknown to Tourists"
Check on the map:
Distance from Harbour Island center - 1.8 km.
The pink beach has relatively few guests, and not because of the difficult access. It is about this island that only the chic hotels, restaurants and clubs are located, the recreation in which only the rich celebrities can afford. In the health resort there is a calm and united atmosphere. You can easily find a place for quiet rest on the extensive pink coastal stretch. …
Read further

National cuisine of Bahamas
All fruits and vegetables that people in the Bahamas eat every day cooked or raw are produced on the islands. Local people like hog plums (also known as Spondias mombin), cabbage, pineapples, tomatoes, coconuts, green peas, bananas, chili pepper, cassava, corn, cooking bananas, and beans. Spanish lime with its juicy flesh and potato salad are also very popular. It is very easy to cook a snack with guava: simply cover guava with dough and boil it; after that, let it cool a bit and cover with custard. Sweet pepper and cucumbers are usually added to sandwiches and salads. Every dish is always served with a vegetable garnish. When it comes to dairy products, Bahamians like cheese and often consume it with spaghetti. …
Open

Car rental on OrangeSmile.com

Expo 2020 in Dubai Was Visited by More Than 7 Million Visitors
If you haven't visited this event yet, there is still time to book a hotel in Dubai because Expo 2020 Dubai runs until 31 March 2022. People who are unable to visit the emirate can make a virtual tour on the Expo 2020 website. By the way, the virtual visitation has already reached 31.6 million by the end of December.
Read this
25.03.2023
Harbour Island in photo set
Searching where to eat - restaurants and cafe on Harbour Island map
Cuisine and restaurants in the neighbours of Harbour Island
Travel notes on best cuisine and restaurants of Harbour Island (Bahamas) on OrangeSmile.com. Famous recipes and traditional dishes and courses in Harbour Island restaurants. Where to eat - our recommendations on popular places in Harbour Island, where you can taste delicious meal and also spend a good time with your friends.