National traditions of Jamaica. Habits, mentality and the way of living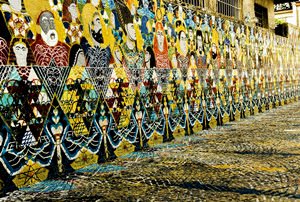 Having arrived in Jamaica, it is impossible not to notice local culture, traditions, and Jamaican lifestyle. A mix of European, African, and Asian cultures and traditions have given the world the unique Jamaican culture that is characterized by trouble-free happiness and relaxed approach to life and everything around. Delicious Jamaican cuisine, reggae music, dancing, and incredibly beautiful places only make a holiday in Jamaica even more unforgettable. It is very easy to recognize a Jamaican not only by their look and culture that has absorbed many cultures of the world but also by many traits of the national character.
Jamaica is not only about magnificent beach recreation, exploring fabulous local nature, and quality nightlife. On this island, tourists can also see …
Read further
Relaxed movements and a trouble-free gaze that no problems can change – this is how many Jamaicans look like. No wonder why "No problem" is the most widespread phrase on the island. Jamaicans cannot imagine their life without reggae music. One can hear it everywhere on the island. The majority of locals are cheerful and very friendly. They expect tourists to act accordingly. Politeness and cheerfulness will certainly please Jamaicans and will inspire respect. Locals are blithesome and like smiling. They are very simple to communicate with. In the eyes of the whole world, Jamaica is a symbol of friendship and cheerfulness, and Jamaican people have become a great example of individuals who live in a harmony with the outer world and other people.
Rastafarian lifestyle is a unique feature of Jamaica. Rastafarians are different in many aspects of lifestyle, habits, and even cuisine. One can distinguish a Rastafarian by bright red, yellow, and green bonnets, dreadlocks, and love for reggae music. People who follow the Rastafarian lifestyle are pacifists. Bob Markey is the most prominent figure in this movement. The legendary singer is widely recognized as the most famous Jamaican in the world. Thanks to his efforts, the world has discovered Rastafarian movement and reggae music. Marijuana smoking and the use of recreational drugs are also essential for Rastafarians despite the fact that drugs are illegal on the island. Copyright www.orangesmile.com
Jamaica is famous not only for mesmerizing beach recreation but also for excellent nightlife. Montego Bay and Negril are epicenters of nightlife on …
Read further
English is the official language in Jamaica. As a rule, people working in hotels and tourist-related industries can speak English well. In everyday life, Jamaicans talk to each other in a local dialect called Patois (Patwa or Patwah). Patois sounds like a combination of English, Spanish, and Portuguese languages, as well as different African dialects. Rastafarian slang makes this language even more interesting. Of course, tourists can hardly understand Patois, so if a Jamaican speaks this language to a foreigner, it is a good idea to ask politely to say it in English. The language has become an important part of the island's culture and traditions, so when communicating with local people do not even try to hint about the superiority of English to Patois.
Jamaicans have several traditional holidays that are celebrated only on the island. Every year, the country celebrates Maroons Day on December 6. This holiday honors the slaves who organized a mutiny at the end of the 17th century and started their fight for freedom. On Maroons Day, the rebels signed a peace treaty with the official government of Jamaica. The island celebrates Independence Day on August 6. Jamaica became a fully independent country in 1962. On December 26, Jamaicans celebrate one more official holiday – Boxing Day. On this day, locals give presents and gifts to each other. As a rule, no one cares about price or preciousness of the gifted items. There is a belief that the tradition of Boxing Day appeared in the result of a desire of lazy Jamaicans to make Christmas holidays longer.
1. Citizens of many countries do not need a visa to enter Jamaica if they plan to stay on the island for less than 30 days. Check if your country is …
Read further
Some traditions and beliefs of Jamaicans are connected with such important moments as birth and death of people. Most of these rituals are carefully observed even by those Jamaicans who live in different countries. For example, umbilical cord burial is one of the most popular rituals associated with birth. Locals bury the umbilical cord and plant a tree on that site. This tree is called "umbilical tree" or "child's tree". Islanders believe that this ritual connects a person to a place where he or she was born. This tradition is aimed at reminding people about their motherland, roots, and own folk. There is also a tradition of Nine Nights that is connected with the burial ceremony. During the first eight nights after someone's death, his or her relatives and friends gather in the house of the deceased person and sing, dance, and have fun all night long. On a ninth night, only sad and farewell songs are played. After that, they change the position of furniture in the place of the deceased person, so that if the soul of the dead returns home it doesn't recognize it.

This article about national traditions in Jamaica is protected by the copyright law. You can re-use the content, but only under the condition of placement of an active link to
www.orangesmile.com
.
Fantastic City Tours and Excursions in Jamaica
Reference information
Cathedrals and basilicas in Jamaica
♥ Holy Trinity Cathedral, Kingston.
On the map
Photos
♥ St. Paul of the Cross Pro-Cathedral, Mandeville.
On the map
Photos
♥ Cathedral of the Most Blessed Sacrament, Montego Bay.
On the map
Photos
Famous sites of Jamaica in pictures
Unique traditions in cities of Jamaica
Map of Jamaica regions with authentic traditions