Sightseeing in Sharm el-Sheikh - what to see. Complete travel guide
This is the most wonderful resort of the Red Sea. Sheikh Bay is protected by Sinai Mountains on the northwest. The town borders with the national park on the southwest. This is a true wonder of nature, Ras Mohammed, but the other neighbor of this place is no less beautiful - Nabq National Park.
1. Travelers going for a trip in winter should definitely bring along some warm clothes. The fact is that at night the temperature often drops to +15 C, so this stuff will be useful to fans …
Open
The resort is famous by its very hot desert climate. It is true that in winter (January-February) nights here are rather cool (+15 ° C, and sometimes even +10 ° C), but the daylight quickly warms the air. In summer the temperature here may exceed +40 ° C. However, due to low humidity transferring heat is not a big problem.
Sharm El Sheikh is particularly popular among diving fans. Rich underwater life, beautiful coral reefs, and clear water here attract diving enthusiasts from all over the world. In addition to this, Sharm El Sheikh features rich selection or excursions and sightseeing. A huge number of attractions, close proximity to national parks and Sinai Mountains provide excellent opportunities for active and informative holiday. In addition to this, all two hundred hotels of the resort create wonderful conditions for comfortable rest and active pastime, including widest choice of night entertainments like various kinds of shows, casinos, etc. Copyright www.orangesmile.com
Sharm El Sheikh has lots of attractive restaurants and cafes; they would be a welcome addition to the rest. The Mahony restaurant enjoys popularity among fans of meat treats; it is situated …
Open
Trips to Tiran are very popular with nature admirers. The island is desert and distinguished by its admirable natural beauties. On the territory of the island, there are interesting hiking routes, so you can see exotic plants and animals that even don't afraid of people at all. Near the island, there are four coral reefs, so divers really love vacationing here.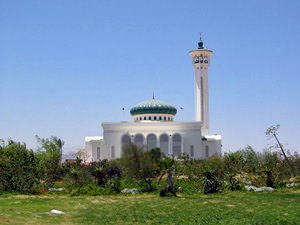 Another popular attraction is St. George's Church that houses a lot of precious artifacts. The main value of the church is the relics of St. George and a lot of pilgrims come here exactly to see them. The visitors of the monastery can also see here the icon of St. George that is considered to be miraculous.
Sharm El Sheikh is a popular resort with the unique culture. Travelers should definitely take a stroll through its busy city streets, visit local markets and try the local food to experience …
Open
Another beautiful nature attraction is the Coloured Canyon located in Mount Sinai. Tourists and photographers from all over the world come here to admire this wonder. This canyon appeared as a result of the strong earthquake. It took place several million years ago and caused the fracture of the earth's crust. As a result, sandstone rocks appeared on the surface. Because of the high content of manganese, iron and other minerals, the canyon is so unusually striped.
Another popular place for hikers' vacation is the district of Il Mercato that is often compared with a small independent town. In this district, there are big companies' offices and multiple stores and restaurants. Tourists are attracted by the amphitheatre where different entertainment events are regularly held. Here, you can walk and even go by unusual mini train that will take you to the most picturesque streets of the district.
Most travelers associate Sharm El Sheikh with beautiful beaches and scenic coral reefs, magnificent Arab markets and attractive restaurants. There are no historical and cultural attractions …
Open
The district of Soho is also a perfect place for evening recreation. Its main values are musical fountains. It is more interesting to admire them when it gets dark. The spectacular performance of singing fountains is organized every day. The fountain is one of the largest in the country.
As for unusual attractions, the cave of Elijah the Prophet located on one of the Mount Horeb slopes is worth being mentioned. This church was built upon the order of King David at the turn of the 11th-12th centuries. The place where it is located now hasn't been chosen accidentally. According to the legends, Elijah the Prophet was hiding exactly in this cave. Since its founding, the church has preserved its original design.

This guide to iconic landmarks and sights of Sharm el-Sheikh is protected by the copyright law. You can re-publish this content with mandatory attribution: direct and active hyperlink to
www.orangesmile.com
.
City tours, excursions and tickets in Sharm el-Sheikh and surroundings
Sightseeing in Egypt: things to see

Cairo, the capital of the country, remains the most popular tourist destination. The city is rich in various places of interest and numerous museums. A visit to Cairo is also a great way to get acquainted with Egyptian culture. The list of most famous architect objects includes the Saladin Citadel of Cairo, Luxor temples and Al Azar University. When it comes to museums, the most famous and frequently visited one is the Museum of Egypt that exhibits large collections of archaeological and historical findings. The "newest" artefacts exhibited are at least two thousand years old. …
Open

Car rental on OrangeSmile.com

Hilton builds third luxury hotel in Kyoto
The project organizers note that the new Kyoto hotel is perfect for both business and leisure. Just to remind you, the opening of the Roku Kyoto hotel took place in the city in 2021. The luxury hotel also never ceases to amaze guests with its exquisite atmosphere and variety of services. It is close to famous attractions like Kinkaku-ji Temple, and Shozan Resort Kyoto Pavilion is a short walk from the hotel.
Read this
30.09.2023
Search touristic sites on the map of Sharm el-Sheikh
Sightseeing in regions nearby Sharm el-Sheikh
All about Sharm el-Sheikh, Egypt - sightseeings, attractions, touristic spots, architecture, history, culture and cuisine. Prepare your trip together with OrangeSmile.com - find out the 'must see' things in Sharm el-Sheikh, which places to visit, which excursions to take, where the breathtaking views are waiting for you. Planning your trip with this travel guide will help your to get the most out of Sharm el-Sheikh in few days.