Vietnam sightseeing. Travel guide - attractions, sights, nature and touristic places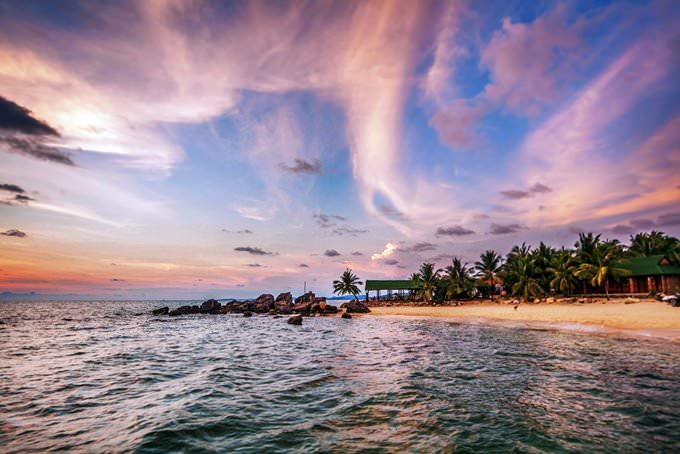 Vietnam is a perfect country for those who want to feel real Asia. Even though big cities of the country rapidly transform into modern metropolises, travelers will still find there stunning exotic nature, rice fields, traditional water markets, gorgeous highlands and motorcycles used to transport ripe fruit and vegetables.
These spots really worth the attention of a real traveler-researcher. …
Read further
Hanoi is a busting modern city, but traditions are greatly valued there. Start your observation of the city from the Old Quarter as the majority of sights, such as Bach Ma Temple and Hoan Kiem Lake, are located there. Ho Chi Minh City, which is also known as Saigon, is the second largest city in Vietnam and another popular destination. In Saigon, old palaces and pagodas border with modern skyscrapers, making the city look very original. The most well-known places of interest there include Giac Lam Pagoda and the Reunification Palace.
During your stay in Vietnam, don't forget to include Hoi An in your "must-visit" list. This old city is sometimes compared with Venice because of its long canals. The city of Hue, which once was the imperial town, is rich in architectural landmarks, among which travelers are particularly recommended to visit the Tombs of Emperors and the Citadel. After observing grandiose buildings, enjoy some walk along the bank of the Perfume River. Copyright www.orangesmile.com
These spots really worth the attention of a real traveler-researcher. …
Read further
Any description of Vietnam would not be complete without mentioning its nature attractions. Ha Long Bay is one of the most famous places in Vietnam. Thousands of tourists visit it every year to enjoy the view of jungles and limestone pillars. If you want to explore rural Vietnam, head to the Muong Hoa valley, where rice fields are mixed with bamboo groves. Phong Nha-Ke Bang National Park, which is added to the list of UNESCO World Heritage Sites, is a spectacular place with picturesque grottos, large caves with stalactites and stalagmites, underground lakes and hidden cave beaches.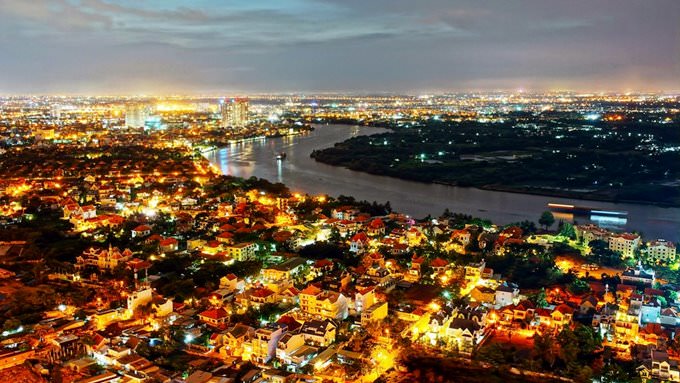 Museums of Vietnam offer large collections of precious items dedicated to the culture and history of this beautiful country. The Vietnam Museum of Ethnology in Hanoi exhibits a collection of early Vietnamese tribes, while the Fine Arts Museum offers visitors to see collections of wooden items, ceramics and stone carvings. In Ho Chi Minh City travelers are recommended to attend the War Remnants Museum, the Fine History Museum and the HCMC Museum.
This article about iconic landmarks and sights of Vietnam is protected by the copyright law. You can re-use the content, but only under the condition of placement of an active link to
www.orangesmile.com
.
Reference information
National and city parks of Vietnam
♥ National Park 'Ba Vi' .
On the map
Photos
♥ National Park 'Bach Ma' .
On the map
Photos
♥ National Park 'Bai Tu Long' .
On the map
Photos
♥ National Park 'Ben En' .
On the map
Photos
♥ National Park 'Bidoup-Nui Ba' .
On the map
Photos
Palaces in Vietnam
♥ Palace 'Presidential Palace in Ha Noi' .
On the map
Photos
♥ Palace 'Reunification Palace' .
On the map
Photos
♥ Palace 'Thang Long Imperial City in Ha Noi' .
On the map
Photos
Famous and uniques places in Vietnam from our review series
Ha Long Bay
From the series
"Nooks and villages that are more colorful than top touristic destinations"
In Vietnam, travelers should visit Ha Long Bay. That's an incredibly beautiful and mysterious place. Many amazing legends are associated with it. Literally, the name of the bay can be translated as the place where the dragon plunged into the sea. The picturesque bay embraces more than 3 000 rocky islets. One of the legends tells that a great dragon who lived in the mountains made them.
Tourists come to this wonderful place because of its unique atmosphere of national color. You can rest in the serene environment on the shore of the bay and observe plying fishing vessels for hours. You can rent a boat for yourself to explore scenic islands. A water trip along the coast is going to be incredibly exciting, as you can see a lot of picturesque rocks and find mysterious caves.
There are …
Read all
Ha Long Bay
From the series
"Top 15 most fantastic creations of nature"
One of the most unusual places in the world can be found in Vietnam, the Gulf of Tonkin. There is the incredibly picturesque Halong Bay that embraces more than 3 000 islands, a huge amount of rocks and caves. Several years ago, this amazing bay was added to the UNESCO World Heritage Site List. Its unique appearance is bound to erosion, which is one of the most common and simple natural phenomenon.
Over million years, erosion processes took place in limestone rocks that are typical for this area. That resulted into bizarre rock shapes, mysterious caves, and a fairly large island with its own internal lakes. The bay area is more than 1 500 square km. The most favorite pastime of travelers is boating. A large part of the islands in the bay are uninhabited. The smallest of them aren't …
Read all
Dog Meat in Hanoi Restaurants
From the series
"The most disgusting dishes in the world"
Vietnam can be called a leader in the number of incredible and frightening dishes. One of the most popular national treats is a delicacy of dog meat. Particularly fastidious tourists should bear in mind that dogs for Vietnamese restaurants aren't caught in the streets. They are grown at special farms and in the process of feeding the health of the animals is carefully monitored. The meat of properly fattened dogs is very gentle, nourishing, and beneficial. It tastes like a pork.
Dog meat is cooked in many different ways: stewed, steamed, fried, and added to soups. Smoked meat is very popular too. According to statistics, people of Vietnam annually consume about 3 million dogs. Restaurants that specialize in this branch of cuisine, can be found in any major city of the country. Many …
Read all
All unique sightseeing Vietnam
Sightseeing in popular cities of Vietnam
Map of travel guides to Vietnam cities