Family trip to Tamuning with children. Ideas on where to go with your child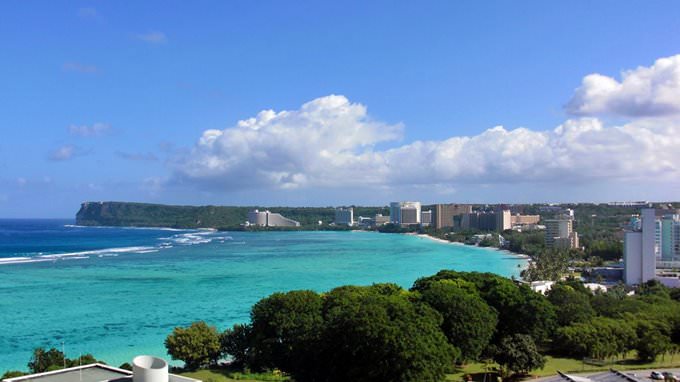 Leisure on the Guam Island should not be limited to beach activities and walking tours alone, as there are a lot of interesting sights that both adults and kids will like. The most famous amusement park, Tarza Magical Adventure Zone and Water Park is in Tumon. In order to see all its attractions in action, it will take more than one day. A large part of the territory of the entertainment complex is occupied by an aqua park with many pools and bright slides. Next to them are equipped playgrounds for children of various ages. There are a lot of interesting sculptures in the park, green lawns along which one can run, as well as a cozy cafe with a huge selection of sweets.
Guam is the largest island of Mariana Islands located in the south of the archipelago, on the west side of the Pacific Ocean and not far away from Mariana Trench – the deepest place in the …
Open
Nearby is another original park – Guam Beach & Culture Park, a trip to which will be an unforgettable adventure. This park is stylized as a traditional village, where visitors are introduced to the culture and lifestyle of locals. They can also look into the original houses built of palm branches, learn how to extract coconuts from palm trees and deftly split them, as well as learn how to do traditional handicrafts and even taste their favorite indigenous dishes. Children will also get a lot of fun from going to the exotic village, seeing that many entertainments here are designed for them.
Those that miss traditional amusement parks should go to Tagada Guam Amusement Park. This park is quite small. It has excellent carousels and even an original attraction for fans of extreme entertainment. Here you can perfectly relax with the whole family, eat ice cream in a cafe and go carting. Some attractions in the park are suitable for both children and adults. The park is very beautifully decorated; it has many trees and interesting colorful sculptures. Copyright www.orangesmile.com
Guam will delight shoppers with a variety of shopping centers and original shops. In the heart of Tumon is located Gallery trading center, which will appeal to amateurs of luxury brands. …
Open
In Tumon is located the beautiful Cushing Zoo, which introduces visitors to the typical inhabitants of the Mariana Islands. Here you can see exotic birds, turtles and even cute bunnies, which children will be allowed to feed. Many inhabitants of the zoo are very tame, that is why it is so popular among holidaymakers with young children. The zoo is very well maintained and well equipped; a walk around it will be extremely pleasant.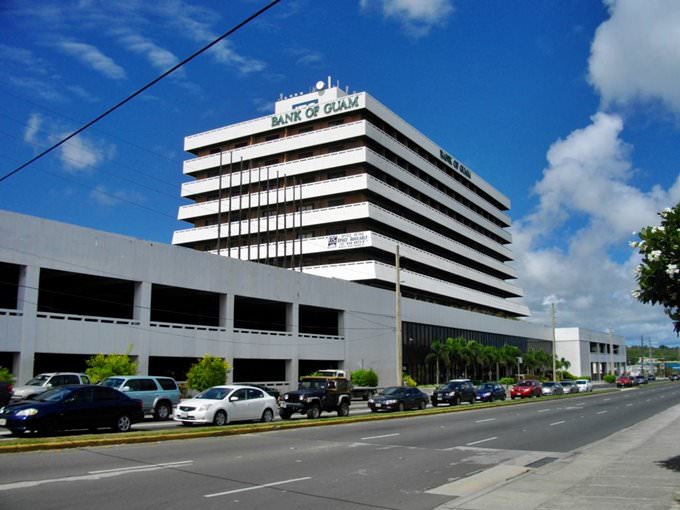 One can get acquainted with the inhabitants of the marine world in the aquarium Underwater World. For a small island, it is distinguished by an impressive scale, and the variety of the collection. In addition to small fish, you can see quite large marine life here, including stingrays. There is even a transparent tunnel in the aquarium. In the aquarium, a lot of interesting entertainment is prepared for visitors. Some pools are equipped with special breathing helmets, in which you can put your head and watch the fish swimming by your nose. In the aquarium, you can also take a lot of spectacular photos.
Guam is the largest island of Mariana Islands located in the south of the archipelago, on the west side of the Pacific Ocean and not far away from Mariana Trench – the deepest place in the …
Open
The original entertainment center Fish Eye Marine Park, also operates in Petit and would be interesting to visit with children. It is located on the coast of a beautiful lagoon. The main features of this lagoon are beautiful reefs and an abundance of colorful fish. Visitors of the center are offered to watch them from a special pier, while adults and older children can even swim in the lagoon with the fish. Here you can wonderfully spend an entire day, enjoying water entertainment and watching the exotic marine life in their natural surroundings. In the center, there is a special underwater room with portholes, through which it is very convenient to watch the fish.
This guide to family holidays in Tamuning is protected by the copyright law. You can re-publish this content with mandatory attribution: direct and active hyperlink to
www.orangesmile.com
.
Reference information
Aquariums in Tamuning and nearby
♥ Aquarium 'UnderWater World Guam' , 4.5 km from the center.
On the map
Photo
Zoos and gardens in/near Tamuning
♥ Zoo 'Cushing Zoo' Tumon, 3.6 km from the center.
On the map
Photo
Car rental on OrangeSmile.com
Photogallery of best places of Tamuning
Children attractions (aquaparks, zoos, amusement parks) on the map of Tamuning
Guide to sightseeing and entertainment for children in Tamuning - parks, attractions, museums, zoos, water-parks. All fascinating and educational sites of Tamuning, which are must visit and see for your child. Find out the best discovery routes and places for kids (local theaters, exhibitions and museums), where you can spend quality time together. Tamuning for families with children.