Colors of Zagreb - traditions, festivals, mentality and lifestyle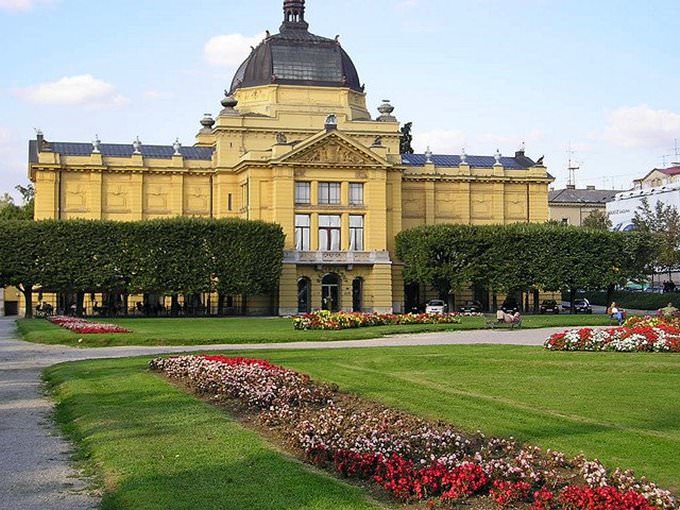 Zagreb is famous for its colorful festivals and national holidays that attract curious tourists from all over the world. Experienced travelers have reasons when they call Zagreb "festival city". Numerous events take place there literally every month and are devoted to various themes. April is the traditional time for a festival called Music Biennial. This event attracts not only local and national groups, but also guests from foreign countries. In the beginning of summer Zagreb hosts Animation Festival. Surprisingly, this festival is popular not only among young visitors, but also among adults.
1. A large part of the shops are open from 8:00 to 20:00. Many shops close for a lunch break in the afternoon. At the height of the tourist season many grocery stores and supermarkets can …
Open
Fans of theater will be more impressed by Evrokaz festival, which is a true event of international significance. Summer Festival is one of the most prominent and well-known events not only in the country, but also beyond its borders. The event is accompanied by a number of interesting entertainment activities, concerts and theater performances, exhibitions and competitions. Puppet Theatre Festival is one more event worth your attention. This festival is usually held in the beginning of September and lasts for five days.
Today these events are held in various European cities, but the festival in Zagreb is considered one of the oldest. First puppet shows on the streets of the city started appearing yet in the early medieval period. This entertainment has not lost its popularity even many centuries later. The festival is traditionally attended by theater groups from different countries. During last hundred years the festival was attended by more than 500 theater groups. Copyright www.orangesmile.com
It's really hard to find best dining facilities among hundreds of restaurants in Zagreb, but there are some places that are popular among generations of locals and that have won …
Open
The program of this exciting event will be of a great interest to spectators of all ages. Scenes are set in all major streets and squares, so visitors are free to attend one event after another. The festival is the time for interesting exhibitions, fairs and even master-classes, during which experienced puppet masters will teach visitors how to make dolls and control them.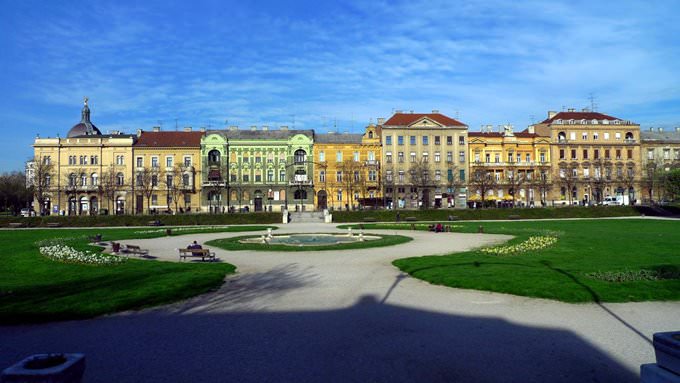 In June Zagreb hosts the international flower exhibition called "Flora-art", which attracts not only experienced florists, but also many curious travelers. The variety of holidays is so big that even a great connoisseur of the local culture can get lost in them. A visit to any of the festivals mentioned and other national holidays will bring foreign visitors a lot of impressions and will help to evaluate rich culture of the local people.
This guide to traditions and festivals in Zagreb is protected by the copyright law. You can re-publish this content with mandatory attribution: direct and active hyperlink to
www.orangesmile.com
.
City tours, excursions and tickets in Zagreb and surroundings
National traditions of Croatia
Women in Croatia are very emancipated, especially compared to other Yugoslav republics. Very often, they are the leaders in the family and make all decisions. They seek to build careers and are in no way inferior to men in the professional field. Croatian men are distinguished by wit and a great sense of humor; they take care of themselves and know how to appreciate the women's beauty. At the same time, they do not allow themselves anything extra, except admiring and compliments. Croats are very proud of their nation and celebrate all state holidays and rituals. When the girl marries, the relatives on the part of the groom take off her veil and put on a kerchief and an apron. Such a rite symbolizes changing the status for a married woman. …
Open
Colors of Zagreb in photos
Search for popular touristic sites on Zagreb map
Traditions and festivals in cities around Zagreb
Cityguide on traditions, mentality and lifestyle of people in Zagreb. Learn the best periods to visit Zagreb to discover its soul - authentic festivals, events and celebrations. We will also reveal the interesting habits, attitude towards the world and to tourists in Zagreb.