City break in Wroclaw. Active leisure ideas for Wroclaw - attractions, recreation and nightlife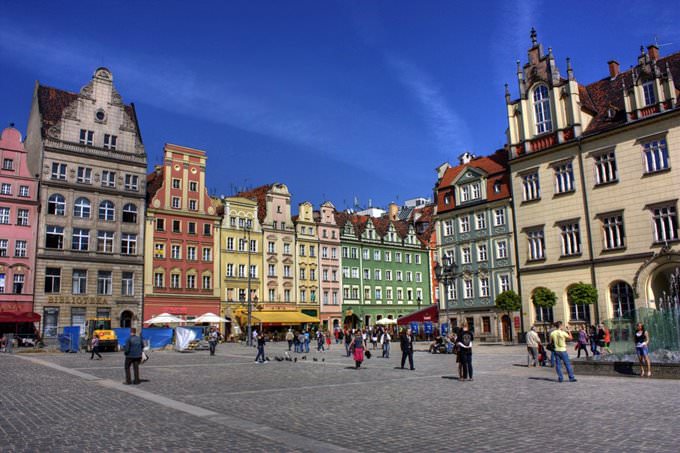 Besides wonderful Japanese Garden fans of outdoor recreation will be delighted if they visit a wonderful botanical garden of Wroclaw University. The garden is located near the university. Here visitors will see a great collection of exotic plants and flowers. The territory of the garden is divided into several thematic areas that will make your walk here even more interesting. You can stop near a floral composition or relax in a cozy gazebo at any time during your stay in the garden, enjoying the atmosphere harmony and peace that prevails here. River Odra is a real treasure for fans of outdoor recreation. Fans of fishing will be offered to visit best places for "quiet hunting". By the way, the entire area along the coast is a perfect place for a picnic.
Wroclaw is a capital of Lower Silesia province located on the south-west of Poland. The city is located on the Oder River and is 310 kilometers away from Warsaw and 200 kilometers away from …
Open
Families with children will be interested in visiting Wroclaw Zoo, which is located near the city center. It is famous not only because of a large collection of exotic animals and birds, but also thanks to unique design of its landscapes. All cages here are made in full compliance with the terms of the natural habitat of animals. Every day visitors of the zoo are offered to participate in interesting excursions.
Wroclaw is also home to a wonderful water park - Wroclaw Aquapark. You can easily spend the whole day here, having at exciting attractions or simply relaxing at the poolside. Visitors with children will be glad to attend a special rest area with small pools and playgrounds. Numerous local cafes are a great way to rest and regain power after active rest. Travellers, who cannot imagine a vacation without visiting spa centres, are recommended visit Massage Express and Balinese Masaz. Wide range of beauty and wellness services, massage, Jacuzzi and sauna are all you need for good rest. Copyright www.orangesmile.com
Wroclaw is one of the most popular cities in Poland for family vacation. Many unique attractions and entertainment centers are available to travelers with children here. The most visited …
Open
Alibi night club is a perfect place to spend your leisure time. It is considered the most popular night club of the city. Every night various entertaining parties take place in Alibi. The club is loved not only by music fans but also by fans of beer. The club's bar features a large choice of beer of different sorts, as well as a mass of signature snacks. Club Metropolis is also an interesting place. The ground floor of the club is the location of a cozy pub, where you can drink a glass of your favorite beer and relax in intimate atmosphere, and the second floor of the club is the location of a stylish nightclub. Music never stops there until early in the morning.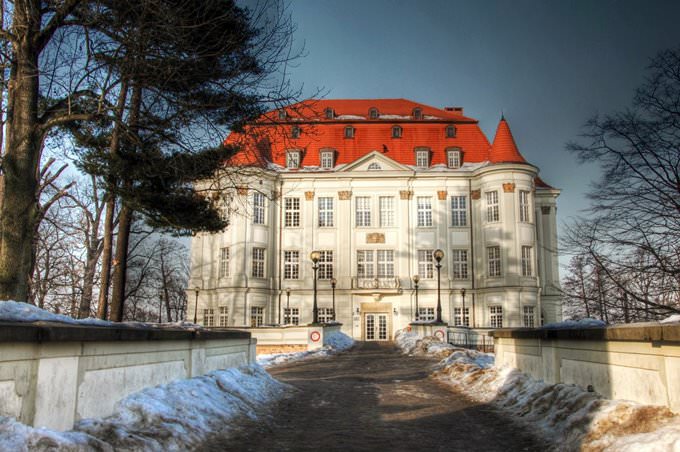 Here you can try a variety of exciting tours. For example, Beyond Wroclaw Tours, through which you can visit beautiful castles, or Best City Tours offering an electric car tour through the city center. Interesting excursions are offered by Ninebot Tours & Rental. The company invites tourists to take a ride on a segway, exploring the city's major attractions. Those who prefer two-wheeled sightseeing tours should contact Bike Rental & Tours to rent a bike. It's much more convenient to explore local attractions in this way.
Besides restaurants that serve national cuisine Wroclaw is a place where you can visit most diverse institutions. Simply each restaurant here has a lot of distinctive features and …
Open
Since Wroclaw lies on the picturesque Odra River, there are all possible water entertainment opportunities. Thus, you can use the offer from such companies as Książę Józef, Funboat, CityBoats or Tara. Besides the fact that this is a wonderful pastime allowing to forget about all the pressing problems, it will be remembered for a long time. You can also try kayaking, for this you should pay attention to Kayak Tours. It'd be a great idea to go diving. In Wroclaw, this can be done by renting equipment from Exstream Diving Club & Rental.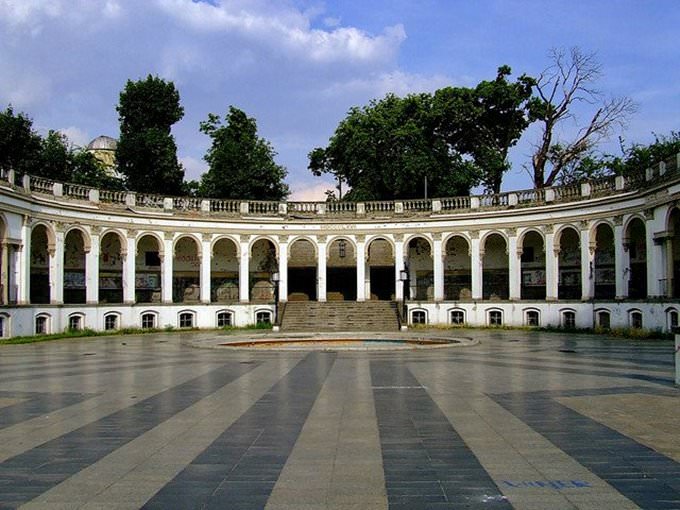 All the conditions are created for fans of the "noble game" - namely, excellent Gradi Golf Club. In addition to the game itself, you can enjoy excellent views that make the heart of anyone who decides to visit the center beat faster. Those wishing to climb the mountains will like a climbing wall in Fabryczna Boulder. Get unforgettable experience from visiting Park Linowy Opatowicka zipline - this type of leisure will surely appeal to all family members. Just like a visit to Papugarnia Zoo where, as the name implies, the audience is greeted by gorgeous parrots.
Wroclaw is a picturesque city with rich culture and a huge number of interesting peculiarities. The city is inhabited by people from many different European countries. There are really many …
Open
Those who prefer active adrenaline-filled holidays will appreciate local shooting centers. These are CityPaintball, Headquarters Laser Tag Center, Shooting Institute, War Zone, and More Than Shooting. All bowling enthusiasts go to the center called Sky Bowling. Here there is also a great place to try karting - we're talking about WRC Gokart Track. Those who'd rather prefer to get the trill through a virtual reality should be recommended to visit Vrpoint.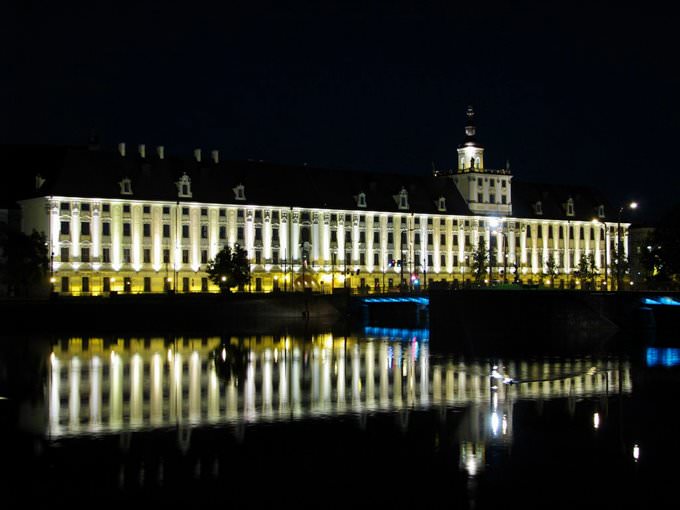 You can also find many interesting escape quests that both beginners and avid players will appreciate. Each one offers very unusual and entertaining puzzles allowing to test and improve your wits. The most popular places are Piwnica Quest, Let Me Out, Exit19.pl - Escape Game, Logical Room. Those wishing to have fun with stand-up comics are recommended to go to World-Wide Comedy. A very interesting pastime awaits those who decide to visit MaluMika Pottery Classes. This is an opportunity to paint a cup or plate yourself, which all family members will definitely like.
An old market square is a traditional starting point of many excursion routes. The square is the location of the main architectural monument of Wroclaw - the building of City Hall. The …
Open
Dwarfs are a symbol of the capital of Lower Silesia, and it is a pleasure to see them at every corner. By the way, all the statues have their own names, which makes the search process much more interesting. There is a life hack you should know to find them: thus, Slupniki are on Rynek, two Syzyfki dwarfs can be found on Świdnicka street (a landmark is the post office), Golebnik is also nearby, two dwarfs - Grajek and Meloman - built themselves a little nest on Oławska next to a flower shop, and one more gnome - Obiezysmak - can be found close to Pizza Hut on Rynek. Of course, these are not all dwarfs but the main ones, the rest should be searched for independently - and this promises to be exciting.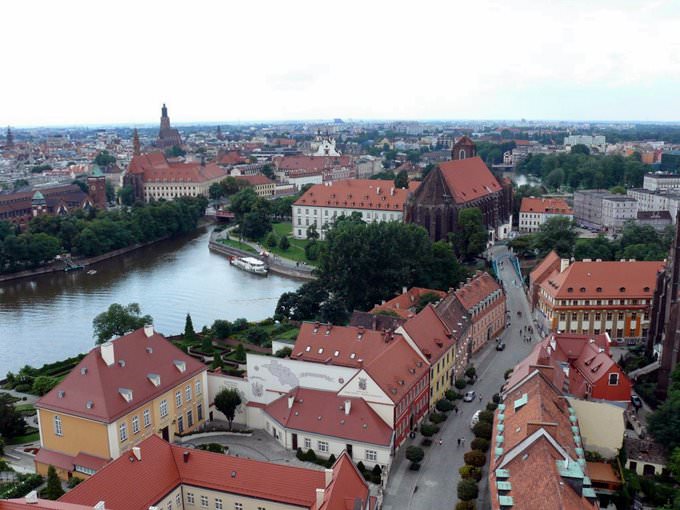 The capital of Lower Silesia offers great nightlife opportunities. Anyone will find a place to their liking here - fans of strong drinks and cocktails go to Coctail Bar Max & Dom Whiskey, connoisseurs of beer go to Pub Wędrówki, and those who like to sit in a bar enjoying live music should not ignore Casa de la Musica. Those wishing to dance all night long are frequent guests at Gray Music Club or Poziom 1, and those who appreciate a casual atmosphere cannot pass by Cybermachina Bar. Another interesting place is Cafe Bar Monopol - here you can find beautiful interior, excellent drinks, and the opportunity to have a hearty meal.
This guide on active recreation and leisure in Wroclaw is protected by the copyright law. You can re-publish this content with mandatory attribution: direct and active hyperlink to
www.orangesmile.com
.
City tours, excursions and tickets in Wroclaw and surroundings
Recommended places for active recreation and leisure in Wroclaw
Academus Pub
Where: ul. Kiełbaśnicza 23, Wroclaw; Telephone: +48 (0)71 788 77 10;
Radiobar
Where: Rynek 48, Wroclaw; Telephone: +48 (0)71 372 50 13;
Pub75
Where: Pałucka 75, Wroclaw; Telephone: +48 (0)71 373 95 34;
G.a.f.a Pub
Where: ul. Ruska 51, Wroclaw; Telephone: +48 (0)71 344 53 91;
Blue Angel II Pub
Where: ul. Komuny Paryskiej 72, Wroclaw; Telephone: +48 (0)71 341 55 35;
Guinness Pub
Where: pl. Solny 5, Wroclaw; Telephone: +48 (0)71 344 60 15;
Havana – Pub
Where: ul. Kolejowa 20 A, Wroclaw; Telephone: +48 (0)71 786 70 71;
Szara Mysz
Where: ul. Kiełbaśnicza 24, Wroclaw; Telephone: +48 (0)71 341 77 32;
Wrocławski Teatr Wspolczesny Im,
Where: Rzeznicza St. 12, Wroclaw; Telephone: +48 (0)71 358 89 00;
Opera Wrocławska
Where: Swidnicka St. 35, Wroclaw; Telephone: +48 (0)71 370 88 50;
Reference information
National and city parks around Wroclaw
♥ Landscape Park 'Park Krajobrazowy Dolina Bystrzycy' , 21 km from the center.
On the map
Photo
♥ Landscape Park 'Ślężański Park Krajobrazowy' , 35.5 km from the center.
On the map
Photo
♥ Landscape Park 'Park Krajobrazowy Dolina Jezierzycy' , 40.2 km from the center.
On the map
Photo
♥ Landscape Park 'Książański Park Krajobrazowy' , 60.3 km from the center.
On the map
Photo
♥ Landscape Park 'Park Krajobrazowy Gór Sowich' , 60.9 km from the center.
On the map
Photo
Water attractions around Wroclaw
♥ Water park 'Aquapark Wrocław' , 1 km from the center.
On the map
Photo
♥ Water park 'Aquapark Polkowice' , 81 km from the center.
On the map
Photo
♥ Water park 'Vodní svět Sareza' , 165.4 km from the center.
On the map
Photo
Photogallery of picturesque Wroclaw
Search for active leisure and attraction spots on Wroclaw map
City break ideas for neighbours of Wroclaw
Guide to your best city break in Wroclaw - popular places for recreation and leisure. Things to do during the day in Wroclaw - attractions, parks, beaches, aquaparks, racing tracks, biking trails or waterski. Recommendations (with addresses, phone numbers and links) where to spend your time in the evening (bars, discos, clubs, etc.). We share some good ideas and the question 'What to do in Wroclaw?' disappears immediately.