Sightseeing in Winterthur - what to see. Complete travel guide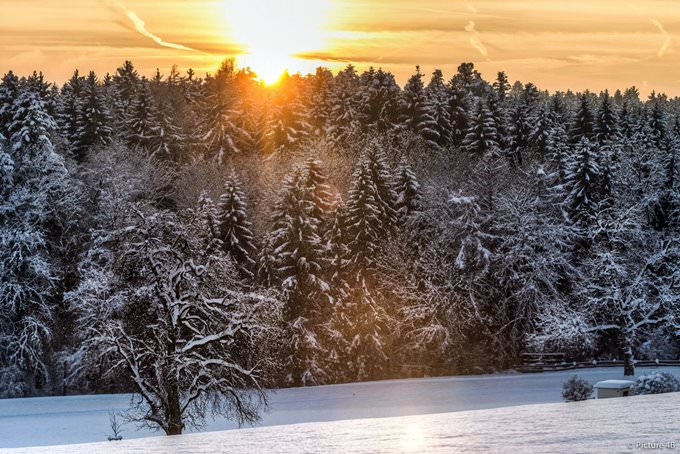 Winterthur is a city located on the north of Switzerland. This place is located in the valley of the Toess River 212 km away from Zurich, and 414 m above the sea level. The city is a regional center that is located in Zurich canton and is a part of the Winterthur district.
The mentality of residents of Winterthur also locally known as "Winti" can be most accurately described as "restrained". Just look at the architecture of the city to understand it. They are …
Open
The population of the city estimated in 2008 over 100 thousand of people. This makes Winterthur the sixth largest city in the country.
Winterthur is also known as one of the largest transport junctions. You can reach not only any large city in Switzerland, but also Germany and Italy from this place by railroad. Due to well-developed transportation routes this city keeps trading with neighbor regions. In Winterthur are well-developed mechanical engineering, textile industry, metallurgy, chemical and food industries.
The Swiss people call Winterthur "a city of museums" as here you will find 16 museums of absolutely different profile. Among them are Museum of Photography, Technorama Museum, Museum of Natural History and more. Copyright www.orangesmile.com
Winterthur is often called "Little England" for the unique architectural style of its buildings and streets. The city has preserved a huge number of historic buildings. Many luxury …
Open
Winterthur suburbs are famous for Kyburg and Meersburg castles, and Oberwinterthur village that is built on ruins of the ancient Italian town Vitodurum. Also take a ride of around 20 minutes away from the city and you will be able to see a spectacular view – the biggest in Europe Rheine Waterfalls.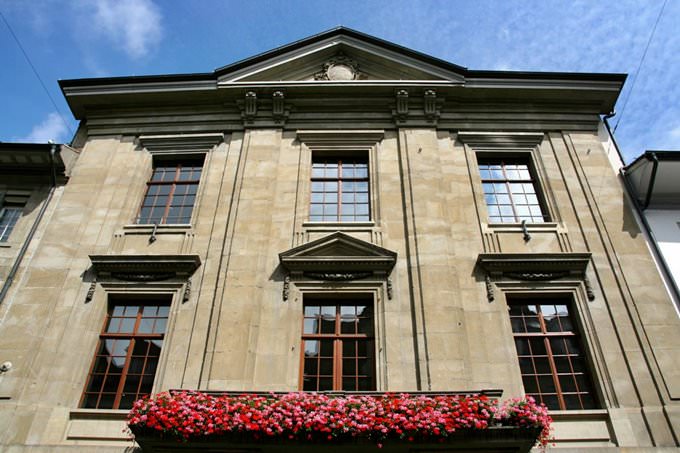 Tourists, who enjoy entertainments, shopping and nightlife, will also find much interesting in Winterthur. In the city there is a chain of shops, bars, night clubs that work without days off and 24 hours a day.
Winterthur attracts tourists with its beautiful natural landscapes. It is worth noting that being so generously bestowed is only possible out of a great love for it. And vacations in …
Open
Despite well-developed industry, Winterthur is a green city, where all modern buildings do not ruin a harmony of a natural landscape.
In the city is located one of the most famous and visited cultural centers of Switzerland, the Oskar Reinhart Museum. This art museum presents a unique collection of art paintings by famous European painters. It is definitely worth visiting for those who are not indifferent to the work of Cezanne, Rembrandt, Goya, Picasso, Rubens, Renoir, Monet and Van Gogh.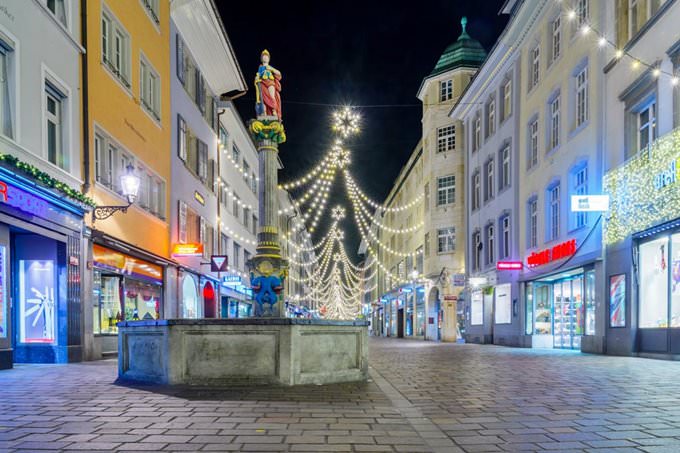 One of the most interesting areas for tourists in the city is Sulzerareal, a former industrial district, which today is the focus of dozens of entertainment facilities. Here in the buildings of old plants and factories, first-class restaurants, shops and entertainment facilities were opened. Several prestigious hotels are also located here. It is worth noting that in the old industrial buildings, the original appearance was almost completely preserved, which makes the atmosphere of many of the institutions unique.
1. Government offices are open from 7:30-8:30 am to 4:30-6:30 pm, a short lunch break is possible. Saturday and Sunday are days off, only private exchange offices and some large banks can …
Open
Buffs of walks in interesting historical places will surely like the Old Town. Today, all of its territory is at the disposal of pedestrians. This pedestrian zone is the largest in Switzerland. One of the most beautiful architectural monuments of the city, the St. Lawrence Church, is located here. This church is a two-tower, which makes it a unique architectural monument of world significance. In Switzerland, there is still only one two-tower church - Grossmünster, and it is located in Zurich. Also, in the historic district there is a huge selection of store and souvenir shops. Many tourists come here to photograph beautiful half-timbered houses. They were built in the 17th century and today they form the basis of the unique appearance of the historical district.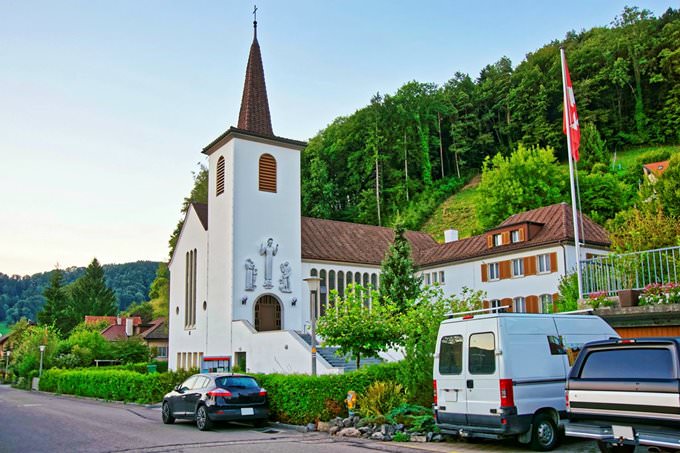 In the city, fans of hiking will have the opportunity to visit the observation platform Baumli - Viewpoint. This viewing platform is on the top of a hill, on the slopes of which a very beautiful park is equipped. This place is considered ideal for a relaxing holiday. One can walk in silence and enjoy the surrounding natural splendor. During the summer months, guests of the park will be able to admire not only the panorama of the city, but also interesting landscaping. On the slopes of the hill, there are beautiful green terraces reminiscent of rice terraces that can be seen in the eastern countries.
This guide to iconic landmarks and sights of Winterthur is protected by the copyright law. You can re-publish this content with mandatory attribution: direct and active hyperlink to
www.orangesmile.com
.
City tours, excursions and tickets in Winterthur and surroundings
Sights around Winterthur from our guide 'Extreme places on Earth'
Hammetschwand
From the series
"Top 16 Most Exotic Elevators and Lifts in the World"
Check on the map:
Distance from Winterthur center - 63.7 km.
After the breathtaking ride with the elevator waiting for a pleasant surprise for the tourists on the lookout platform. Here you can find the wonderful restaurant 'Berghaus Hammetschwand', where you can taste the excellent coffee and the popular national dishes. Hammetschwand is not only the most unusual lift in the country, but a real historical sight of the importance of the state. Thanks to the decent maintenance, it has worked perfectly for more than a century. …
Read further
Sternensauser
From the series
"The Longest Ski-Lifts and Cable Trams in the World"
Check on the map:
Distance from Winterthur center - 54.5 km.
Sternensauser is about 2 kilometers, so it's the longest aerial runway of its kind on the planet. Driving upside down has been originally conceived as a fun ride. Experienced travelers say that trip by zip-line is no less impressive than parajumping and a feeling of free flight simply unique. It's also worth mentioning that Sternensauser is available in summer only. The fare is about 70 Swiss francs. …
Read further
Car rental on OrangeSmile.com
Search touristic sites on the map of Winterthur
Sightseeing in regions nearby Winterthur
All about Winterthur, Switzerland - sightseeings, attractions, touristic spots, architecture, history, culture and cuisine. Prepare your trip together with OrangeSmile.com - find out the 'must see' things in Winterthur, which places to visit, which excursions to take, where the breathtaking views are waiting for you. Planning your trip with this travel guide will help your to get the most out of Winterthur in few days.