Cuisine of Vologda for gourmets. Places for dinner - best restaurants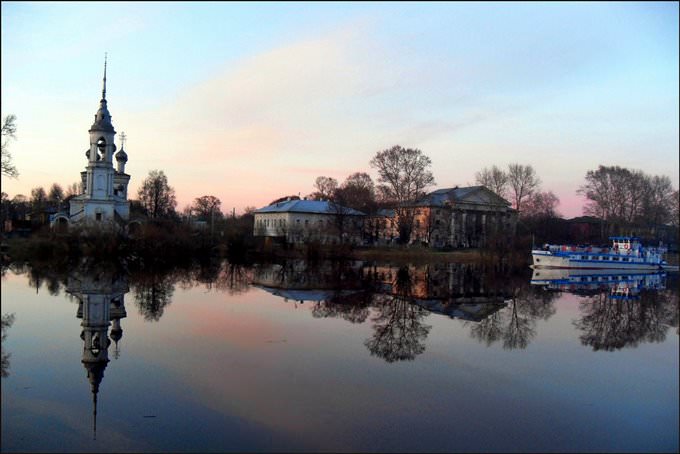 Vologda will pleasantly surprise its guests with a rich choice of interesting restaurants and cafes, which a vacation in them will leave only pleasant impressions. In Vologda, cheap restaurants "Garden" are common, and they work on the principle of self-service. For a modest fee, you can order a lot of simple and satisfying dishes, as well as interesting desserts. All restaurants have a spacious hall with large TVs, in which the most important sports matches are broadcasted daily.
Every year at the end of June Vologda celebrates its birthday. During the holiday the cultural traditions accumulated over centuries are revealed most fully. A significant part of the …
Open
The city has an excellent brewpub " Ustyug Velikiy", a spacious hall which is also designed for large companies of visitors. By design, the restaurant resembles a classic Bavarian pub; it is also worth noting the very attentive and unobtrusive service. Gourmets, who want to diversify their daily menu with interesting dishes of author's cuisine, should visit the restaurant "Mint". It serves delicious salads and lots of interesting meat dishes, the most popular among which remains a steak of young veal with mushroom sauce. The wine list of the restaurant is also extensive and interesting, as is its unique menu.
In the very center of Vologda there is a popular restaurant-bistro "Cheerful Pancake", which for many years has remained at the peak of popularity among the guests of the city. On the first floor there is a cozy hall for visitors, where you can perfectly relax in a peaceful atmosphere, and on the second there is a nice bar with a decent choice of branded entertainments and cocktails. The restaurant specializes in cooking Russian cuisine, so the selection of fragrant pancakes, pies and first courses is very large. Copyright www.orangesmile.com
One of the most visited places in Vologda is Kremlin - the most important historical monument and the permanent symbol of the city. The structure of the Vologda Kremlin complex includes the …
Open
The cafe "Arbat", which is located in the shopping mall "Arbat", is pleasant in all respects. It has its own cooking, where you can buy a lot of interesting dishes to take away, and the basis of its extensive menu is the original dishes of European cuisine, prepared according to the author's recipes. Lucky Star restaurant is quite an unusual place; it is ready to offer visitors a huge selection of hamburgers, salads, soft drinks and other delicacies typical for classic American restaurants. Lucky Star has a quite stylish and original design, and attentive service worthy of the highest praise. Guests of Vologda for sure will not experience any shortcomings in choosing suitable places for recreation.
This guide to cuisine and restauraunt in Vologda is protected by the copyright law. You can re-publish this content with mandatory attribution: direct and active hyperlink to
www.orangesmile.com
.
City tours, excursions and tickets in Vologda and surroundings
Vologda in photo set
Searching where to eat - restaurants and cafe on Vologda map
Cuisine and restaurants in the neighbours of Vologda
Travel notes on best cuisine and restaurants of Vologda (Russia) on OrangeSmile.com. Famous recipes and traditional dishes and courses in Vologda restaurants. Where to eat - our recommendations on popular places in Vologda, where you can taste delicious meal and also spend a good time with your friends.