Colors of Verona - traditions, festivals, mentality and lifestyle
Many people think of a touching love story of Romeo and Juliet when they hear the word "Verona". Indeed, the plot of the famous tragedy by Shakespeare took place here. Each year the city hosts the most romantic festival in the world - Verona in Love - which always attracts a large number of travelers. The festival starts February 12 and lasts for three days. As you can guess from the name, the main theme of the festival is triumph of love. During three days streets of Verona are decorated huge posters, lights and balloons in the shape of hearts. You can see words on these huge colorful posters - lovers use them to confess their feelings. The celebration traditionally attracts a large number of couples.
Verona is a treasure trove of unique historic hotels, some of which are known far beyond Italy. In the heart of the city, you will find Palazzo Maffei Aparthotel opened in a restored …
Open
During the festival the streets of the city become the location for wonderful presentations, interesting events and fairs, where visitors can various interesting souvenirs and gifts for their beloved ones. The main celebrations are held near the house of Juliet, as well as on St. Anastasia Square. The biggest fair is located on Dei Signori Square. Stalls here are set in heart shape. You will see many interesting gifts, sweets and decorations in these festive outlets. Rides in beautiful carriages drawn by white horses are another very popular entertainment among vacationers.
Numerous restaurants of the city also prepare special offers for their guests. You will simply not find such a huge amount of romantic dishes at any other holiday - cakes in the shape of hearts, candy and fruit salads decorated in festive style will surely be a great addition to the holiday. Fans of unusual events have an opportunity to visit tasting events and master classes dedicated to cooking dishes from aphrodisiacs, and fans of excursions will be offered to visit the most romantic places of Verona. Copyright www.orangesmile.com
Upscale Due Torri Hotel has remained the most famous and symbolic hotel in Verona for many years. It has long been granted the status of an outstanding city landmark; the hotel is in the …
Open
It's worth noting that Verona attracts a large number of couples not only during the festival. This is a popular place to conduct solemn wedding ceremonies and honeymoon vacations, celebrating wedding anniversaries and other memorable dates. The unique atmosphere of romance and mystery is always found in Verona. This is a beautiful and charming city with interesting and multifaceted culture.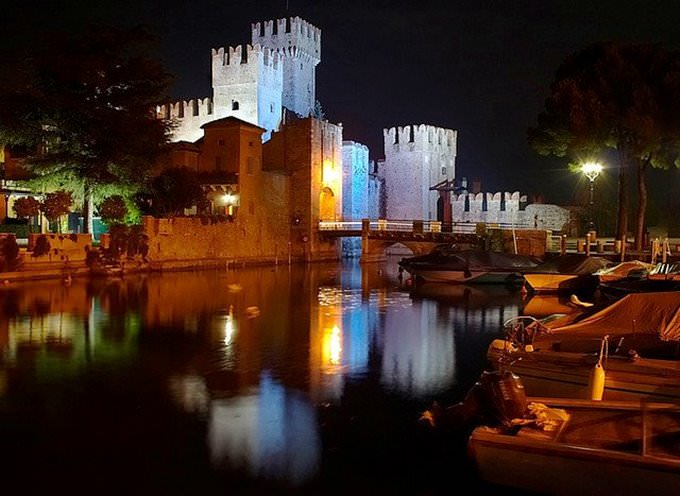 It's hard to find those who have never heard about the openness of Italians, and in Verona, this openness is very evident. Locals are always ready to help if tourists need an assistance. To attitude to life is relaxed and positive. Another quality of local residents is the break of distance, which happens very quickly, and they have no equal in this. You should be prepared for the fact that during the time from 1:00 PM to 3:00 PM (sometimes even up to 5:00 pm) many facilities, including shops, may be closed - it's Verona siesta. The so-called "familiness" also distinguishes the local residents. And, of course, romanticism - that's what fully characterizes people who live here. After all, how could it be otherwise in the city of love and romance?
Shrouded in legends about Romeo and Juliet, Verona will be an ideal place for romantic holidays in Italy. Within walking distance of Arena di Verona is Hotel Mastino offering couples a broad …
Open
Another festival associated with the City of Everlasting Love is Carnevale di Verona that traces its roots from ancient times. It begins in early January and lasts until the end of the third month of winter. In early February, spectators are waiting for Venerdì Gnocolar where they can witness the election of Papà del Gnoco followed by a fashion show. There are parades, theme nights, afterparties during the carnival. The festival is a must for those who want to get closer acquainted with the local culture.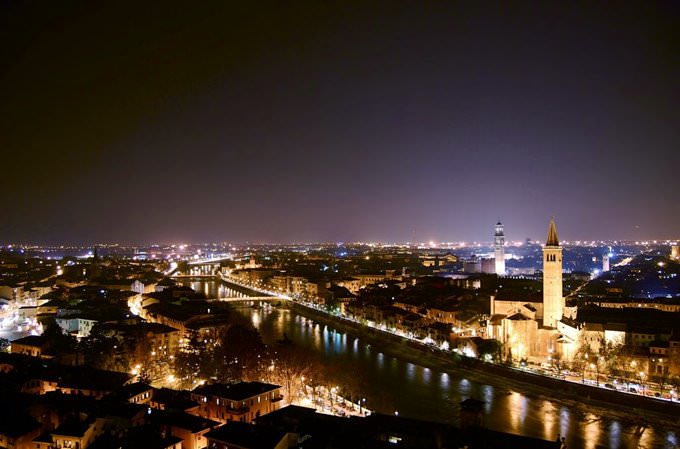 Another event that often comes to mind when mentioning Verona is known as Arena di Verona Festival. Despite the fact that it is believed that the opera is boring, the event will surely convince even the most skeptical critics otherwise. Firstly, it is a grandiose show and entertainment, for which you should definitely attend Arena di Verona. Secondly, the beauty of the arena - that's where you can realize how good the Romans were at erecting majestic buildings, and accordingly, the love of the Italians for grandiose shows. And, of course, the mood of the festival - the audience is immersed in an extraordinary atmosphere where it is impossible to understand where the reality ends. The festival is held between the end of June and the end of August.
Start your shopping in Verona with attendance of popular shopping centers. Over a hundred customized stores presents La Grande Mela shopping complex. Clothes and shoes of various price …
Open
There is also the love for hard rock in Verona, as evidenced by holding Rock the Castle beginning in late June and ending in early July. It takes place in Castello Scaligero (located in Villafranca di Verona), which gives the festival some staginess and spectacularity. Among the festival headliners you can rarely see the names you've never heard before; the event is popular among youth, and it's always a great honor for participants to perform at such a grandiose festival - after all, Verona people cannot make up a show program in a different way - their love for all grandiose and majestic can be considered a synonym.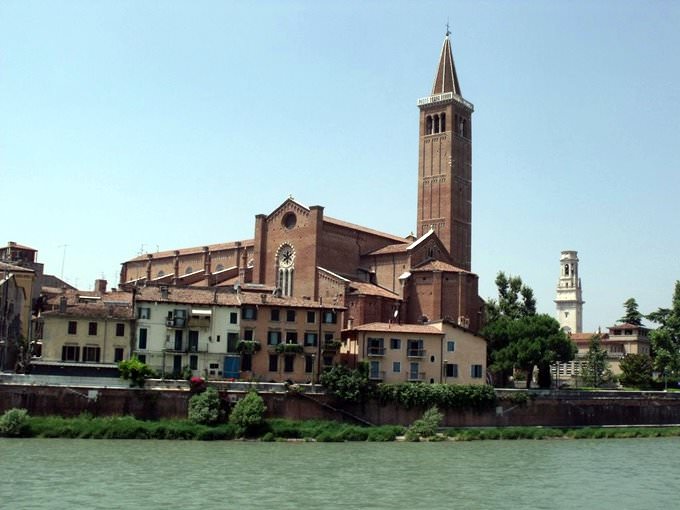 Another remarkable festival is On Stage. More precisely, this is a project that unites large cities and is aimed at attracting interest in traveling and tourism. It is held in early April, and the whole city turns into its stage. During this time, on central city streets, you can hear music, attend master classes, watch theatrical and dance performances, and go on excursions. Thanks to the festival, you can learn a lot of new things about the local culture, traditions, and history, as well as just be very impressed.
Verona is a cozy provincial town that is also known as the home of Shakespeare's Romeo and Juliet. In terms of the number of sights and architectural heritage Verona is a worthy …
Open
Italians are famous for their love for pleasures, and one of these pleasures is food. Well, you should never deny yourself this. And therefore gastronomic festivals held in the country always attract a lot of visitors. They include Vinitaly taking place in the middle of April. The main city streets become the venue for the event, and many local restaurants are happy to join it. Vinitaly's program includes wine tasting, theatrical performances, consultations on interesting questions about selecting and making wines. Without exaggeration, this is the largest festival of its kind in Italy, and therefore no tourist should miss the opportunity to attend it while in the City of Romance.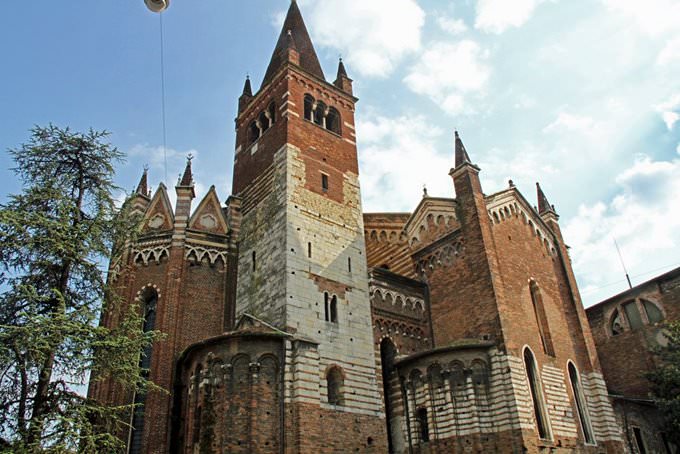 In early October, you can witness such an event as Verona Food Truck Festival. As you can guess from the name, during this time on the central streets you can see many food trucks, which means that you need to use the excellent opportunity to sample fine cuisines from around the world. The most popular food is pizza, ice cream, burritos, and tacos. The festival is also participated by local restaurants and cafes. All kinds of performances and a music show are prepared for the audience in addition to the gastronomic program.
This guide to traditions and festivals in Verona is protected by the copyright law. You can re-publish this content with mandatory attribution: direct and active hyperlink to
www.orangesmile.com
.
City tours, excursions and tickets in Verona and surroundings
Reference information
Cathedrals and basilicas near Verona
♥ Cattedrale di S. Maria Assunta, Verona, 0.8 km from the center.
On the map
Photo
♥ Basilica di S. Zenone, Verona, 1 km from the center.
On the map
Photo
♥ Basilica di S. Teresa di Gesù Bambino in Tombetta, Verona, 2.6 km from the center.
On the map
Photo
♥ Santuario-Basilica di S. Maria della Pace, Verona, 4.8 km from the center.
On the map
Photo
♥ Basilica della Madonna della Corona, Spiazzi di Ferrara di Monte Baldo, 25.5 km from the center.
On the map
Photo
♥ Basilica S. Barbara, Mantova, 34.7 km from the center.
On the map
Photo
♥ Cattedrale di S. Pietro Apostolo, Mantova, 34.7 km from the center.
On the map
Photo
Survived castles around Verona
♥ Castle 'Castelvecchio' Verona, 0.4 km from the center.
On the map
Photo
♥ Castle 'Castello di Montorio' , 5.1 km from the center.
On the map
Photo
♥ Castle 'Badile Castle' , 15.8 km from the center.
On the map
Photo
♥ Castle 'Rocca Malaspina' Monterenzio, 18.5 km from the center.
On the map
Photo
♥ Castle 'Valeggio Castle' Valeggio, 22.7 km from the center.
On the map
Photo
♥ Castle 'Castel d'Ario Castle' Castel d'Ario, 27.8 km from the center.
On the map
Photo
♥ Castle 'Volta Mantovana Castle' Volta Mantovana, 29.3 km from the center.
On the map
Photo
Car rental on OrangeSmile.com
Colors of Verona in photos
Search for popular touristic sites on Verona map
Traditions and festivals in cities around Verona
Cityguide on traditions, mentality and lifestyle of people in Verona. Learn the best periods to visit Verona to discover its soul - authentic festivals, events and celebrations. We will also reveal the interesting habits, attitude towards the world and to tourists in Verona.