City break in Verona. Active leisure ideas for Verona - attractions, recreation and nightlife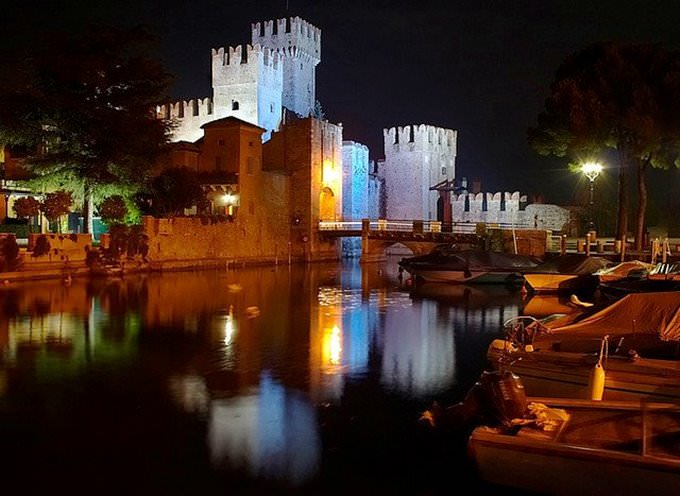 Without a doubt, shopping remains one of main entertainments of travelers. Luxury boutiques and modern shopping centers, souvenir shops and interesting markets welcome visitors simply every day. A large part of luxury shops and boutiques is located on Corso Santa Anastasia Street. This is a great place to purchase fashionable apparel from top designers of Italy. Via Mazzini is an ideal place for walks. The street is home to numerous attractive shops and several interesting restaurants, as well as architectural and historical places of interest.
Piazza delle Erbe is the most famous square of Verona. Near it you will find several major architectural landmarks of the city. Here you will see the beautiful palace of Maffei, as well as …
Open
Corso Porta Borsari Street is the location of wonderful clothing stores. Here you will find shopping pavilions that sell classic casual clothing and holiday apparel, and, of course, numerous pretty accessories. Tourists, who prefer to purchase antiques as souvenirs, are recommended to visit the market located on San-Zeno Square. Among the goods sold here you will find beautiful paintings and antique statues, utensils made of precious metals, as well as a lot of other interesting crafts and antiques.
Most popular souvenir shops are located close to Juliet's house. It should be noted that miniature figurines depicting Shakespeare's characters remain the leaders in turns of popularity among souvenirs. Verona Centro Commerciale Le Corti Venete and Grand'Affi Shopping Center are the most popular large-scale shopping centers. The latter is located near Lake Garda and offers customers a wide selection of products, starting from clothes and shoes by local manufacturers to exotic plants and crafts. Local wine is a no less popular souvenir, which can be purchased in one of numerous specialty shops. Copyright www.orangesmile.com
1. Tourists, who expect to devote much time to walks and excursions around the city, are recommended to visit Verona during the period from early May to early October. At this time of year …
Open
People, who want to escape from bustle of the city and spend a day outdoors, are recommended to visit the beautiful garden of Giusti (Palazzo e Giardino Giusti). There is an ancient palace in the territory of the garden. The palace is surrounded by cypresses and huge flower beds on all sides. During a walk through the shady alleys of the garden, travellers will see beautiful statues and fountains depicting ancient heroes. Some of the figures are made of rare red marble.
This guide on active recreation and leisure in Verona is protected by the copyright law. You can re-publish this content with mandatory attribution: direct and active hyperlink to
www.orangesmile.com
.
Recommended places for active recreation and leisure in Verona
Osteria Mondodoro
Where: via Mondo d'oro, 4, Verona;
Osteria Le Vecete
Where: via Pellicciai, 32/a, Verona; Telephone: +39 045 594 748;
Osteria Sottoriva
Where: via Sottoriva, 9, Verona; Telephone: +39 045 801 4323;
Caffè Brasserie Filippini
Where: piazza Erbe, 26, Verona; Telephone: +39 045 800 4549;
Osteria Del Bugiardo
Where: Corso Porta Borsari, 17, Verona; Telephone: +39 045 591 869;
Discoteca Berfi's Club
Where: via Lussemburgo, 1, Verona; Telephone: +39 045 508 024;
Rivamancina
Where: Vicolo Quadrelli, 1, Verona; Telephone: +39 045 594 976;
City tours, excursions and tickets in Verona and surroundings
Sites around Verona from our surveys on extreme Earth places
Mantova
From the series
"The oldest inhabited cities on the planet"
Check on the map:
Distance from Verona center - 35 km.
Representatives of noble Tuscan families lived there in the Middle Ages; those were people who patronized art and contributed to the rapid architectural development of the city. In the Middle Ages Mantova became a haven for many prominent artists and sculptors; Rubens created his unique masterpieces there. Priceless architectural monuments have been preserved in the city to this day. It's believed that in Mantova you can see the best examples of classic Italian Renaissance. …
Read further
City of Verona
From the series
"Top 15 UNESCO sites In Europe"
Check on the map:
Distance from Verona center - 1.1 km.
Verona has numerous unique monuments of Ancient Rome. The undisputed symbol of the city is the Arena di Verona, as well as the beautiful Roman theater and Gavi Arch. Numerous gothic churches and gorgeous palaces are reminiscent of the era of the Middle Ages. One of the most visited sites is associated with the names from the famous Shakespeare play. Despite the fact that the story of Romeo and Juliet is a fiction, many romantic natures still tend to see houses of lovers and visit the tomb of Juliet and other significant places of Verona, which appear in the play one way or another. …
Read further
Car rental on OrangeSmile.com
Photogallery of picturesque Verona
Search for active leisure and attraction spots on Verona map
City break ideas for neighbours of Verona
Guide to your best city break in Verona - popular places for recreation and leisure. Things to do during the day in Verona - attractions, parks, beaches, aquaparks, racing tracks, biking trails or waterski. Recommendations (with addresses, phone numbers and links) where to spend your time in the evening (bars, discos, clubs, etc.). We share some good ideas and the question 'What to do in Verona?' disappears immediately.