Preparing your trip to Sumatra: advices & hints - things to do and to obey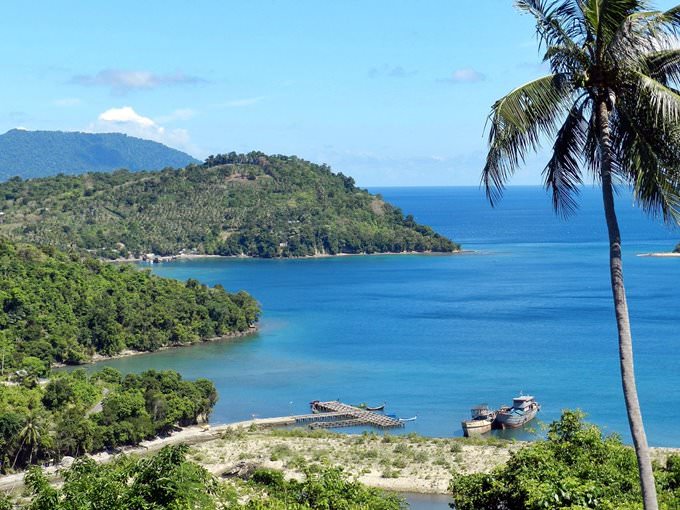 1. The best time to stay is late spring and early autumn, as at this time the weather is favorable and hotel prices are appropriate. Most travelers visit the island in summer; during this period hotels are always crowded and prices can rise up to two times.
2. Mains voltage is 220 V, so certain appliances may require special adapters. Some hotels provide them on demand. However, you can buy adapters in any specialized shop.
3. Payphones are common on the island, they remain the best option for those who are going to make international calls. Such machines take special cards, which are sold at almost all news stalls, supermarkets and post offices.
4. There is no public transportation on the island, so vacationers can take a taxi to move around. Local taxis aren't always equipped with meters, so it's necessary to negotiate the cost of services beforehand.
5. Foreign visitors who expect to spend time not only in busy tourist areas are recommended to pay special attention to the choice of outfit. Clothes shouldn't be low-necked and provocative; swimwear, skirts and shorts are appropriate only on the beach. Copyright www.orangesmile.com
6. Those who expect to devote a lot of time to the study of natural attractions have to take comfortable shoes. It's better to make trips in the morning or evening, when the sun is not that hot.
7. Prices in local markets and shopping stores are able to surprise even budget travelers. You can bargain with sellers, but don't expect big discounts. The fact is that many indigenous people have a very modest income, that's why they aren't eager to reduce the price.
Island of Sumatra offers its guest not only conventional beaches, but also quite unusual places for rest. Lake Maninjau situated in silent volcano crater is one of distinctive landmarks of …
Open
8. Tipping is common on Sumatra. Tips of 10-15% of the amount of services rendered will be enough. In some large restaurants a service charge may be included in the bill; in this case simply round the amount up to any convenient sum.
Preparing your trip to Sumatra: advices & hints - things to do and to obey You can re-publish this content with mandatory attribution: direct and active hyperlink to
www.orangesmile.com
.
City tours, excursions and tickets in Sumatra and surroundings
Photos of Sumatra
Services search (pharmacy, police, parking, banks) on Sumatra map
Tips for the cities around Sumatra
Travelling to Sumatra - advices and tips. What should be provisioned in advance, the rules you might want to follow, and the things you better avoid doing in Sumatra. We help you to make your trip smooth and easy, with no unexpected surprises.