Cuisine of Sicily for gourmets. Places for dinner - best restaurants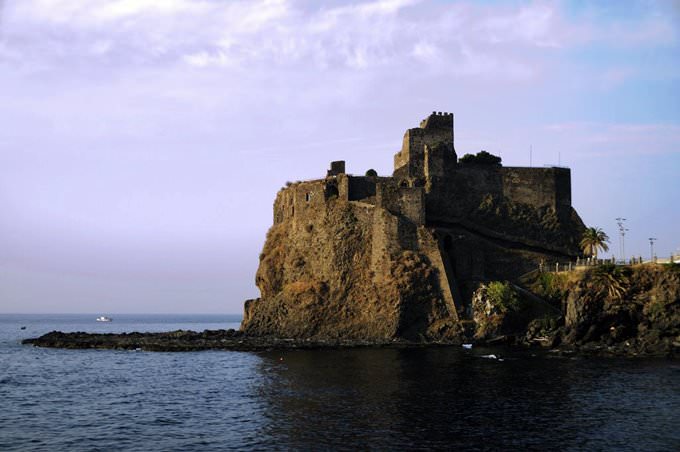 The main feature of Sicilian cuisine is its versatility. Culinary connoisseurs can easily recognize typical Greek, Spanish and Arabic features; their harmonious combination determines the national cuisine. In this article, we will focus on the most popular Sicilian dishes, which are definitely worth a try.
Cultural traditions of Sicily represent a unique phenomenon, which has found expression in the most interesting folk festivals and customs. During the year, the island celebrates a variety …
Open
In local restaurants delicious pasta, alla norma, is served. You won't be able to try anything alike in any other Italian city. It is cooked with an addition of eggplant and ricotta, as well as traditional tomato sauce. Demanding travelers usually like pasta alla palermitana with raisins, anchovies, fennel and parmesan cheese. Also, a typical Sicilian dish is pasta con la mollica; this kind of pasta is cooked with breadcrumbs and served with salted anchovies. The taste of some local food is very unusual, however, it is very attractive.
The place of honor in the national cuisine belongs to the seafood menu. Any market place offers visitors not only fresh seafood, but some unique dishes of it. The local delicacy is a swordfish cooked in many different ways. The simplest version of the exquisite dish is grilled fillet pesce-spada. Copyright www.orangesmile.com
The trip around cities of Sicily will be an unforgettable experience, because each of them has its amazing sights. The most important historical monument in Palermo is the Palace of the …
Open
In national restaurants and small street cafes the whole range of seafood often have the same name, antipasti, which literally translates as starters. Usually, such a feast is served on a large flat plate and includes a variety of fish, shrimp, mussels and clams. It should be noted that the shellfish is served exclusively in shells, so the client won't have any doubt in its freshness and high quality.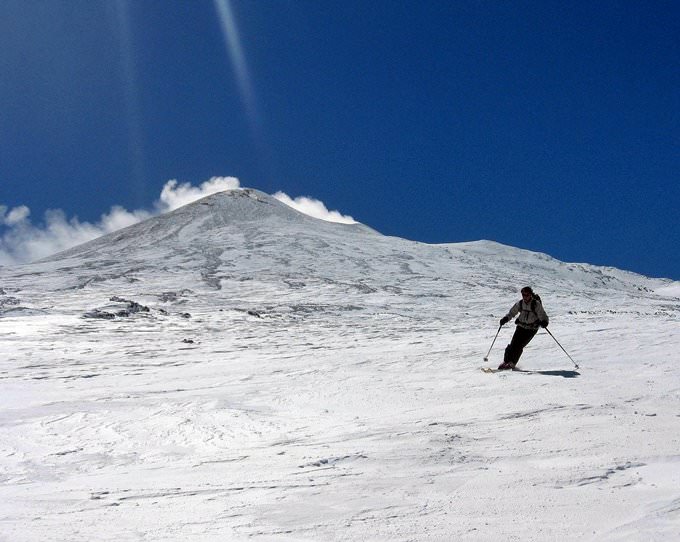 In addition to traditional treats from pork and veal, fans of meat dishes are offered pretty creative dishes made ​​of horse meat. Traditional food is cotolette schnitzel and small rolls of veal, involtini alla siciliana, served with a variety of toppings. Choice of vegetable dishes in Sicilian restaurants is huge; in addition to meat and fish treats, guests are always offered to order fresh salads and interesting vegetable side dishes. We should also mention desserts, including refreshing granite, which is popular among foreigners, and crispy cannoli rolls with a creme filling.
This guide to cuisine and restauraunt in Sicily is protected by the copyright law. You can re-publish this content with mandatory attribution: direct and active hyperlink to
www.orangesmile.com
.
City tours, excursions and tickets in Sicily and surroundings
Reference information
Michelin-starred restaurants in Sicily
♥ Restaurant 'Nangalarruni' CASTELBUONO. Type - Sicilian. 32.9 km from the center.
On the map
Photo
♥ Restaurant 'Palazzaccio' Castelbuono. Type - Regional cuisine. 32.9 km from the center.
On the map
Photo
♥ Restaurant 'Locanda del Marinaio' Cefalù. Type - Mediterranean cuisine. 38.5 km from the center.
On the map
Photo
National cuisine of Italy
As an appetizer before the main meal, Italians often eat smoked meat, pickled vegetables, capers, seafood. Another popular dish, served as a snack - fried bread "antipasto" with tomatoes, spices and olive oil. The choice of the first dishes in the country is huge, except for the world famous, and in the local restaurants you can find a variety of steaks, seafood dishes, and chicken. An unusual taste is "carne cruda" - a dish made from minced hand-ground beef. Bollito misto is a stew made from different types of meat. Italy is home to the world's most popular desserts: tiramisu and panna-cotta. Tiramisu is cooked from the most delicate cream based on mascarpone, and panna cotta is an airy cream with berries or fruits. …
Open
Car rental on OrangeSmile.com
Sicily in photo set
Searching where to eat - restaurants and cafe on Sicily map
Cuisine and restaurants in the neighbours of Sicily
Travel notes on best cuisine and restaurants of Sicily (Italy) on OrangeSmile.com. Famous recipes and traditional dishes and courses in Sicily restaurants. Where to eat - our recommendations on popular places in Sicily, where you can taste delicious meal and also spend a good time with your friends.