City break in Sicily. Active leisure ideas for Sicily - attractions, recreation and nightlife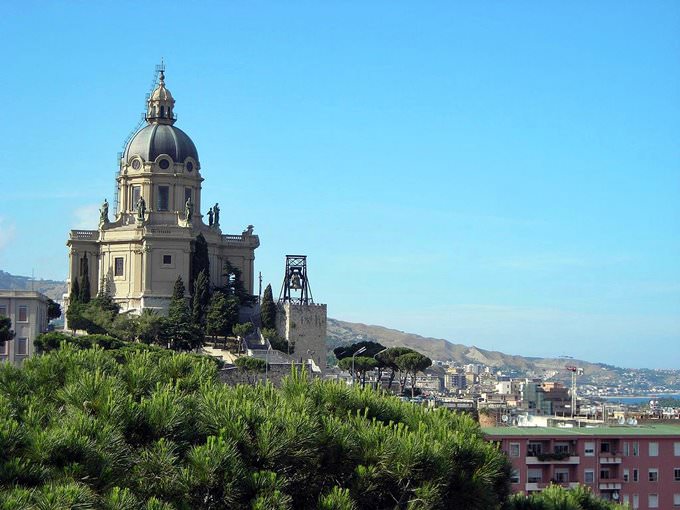 Beautiful beaches, fabulous nature reserves, modern entertainment centers, and numerous shopping centers don't cease to attract many travelers to Sicily. Beaches of Catania are considered to be the most exotic; a picturesque coastline with black volcanic sand will appeal to fans of secluded vacations. The best beaches for families with children are situated in suburbs of Syracuse and Palermo. The picturesque coastline with white sand is perfectly equipped for your comfort. There are also recreation grounds and comfortable seating areas.
1. Going on a trip don't forget to bring an Italian phrasebook with you, as not all of locals speak foreign languages. It's worth noting that much of the indigenous population speaks …
Open
Those looking for rest at the pebble beach can be recommended to go to a suburban district of Palermo named Castellammare. The main feature of local beaches is their untouched natural splendor. On the island there is the largest amusement park in Europe, Etnalend. It offers a great water park with dozens of colorful slides and pools, as well as a cute zoo with a collection of exotic animals and birds.
The youngest visitors will enjoy Dinosaur Park with an abundance of huge pieces of prehistoric animals. Every day there is an unforgettable laser show and music performances for guests at the theme park. Fans of hiking would be offered to try a lot of interesting routes on the foothills of Mount Etna. Active volcano has about four hundred craters and it is very interesting to watch them. Local landscapes resemble movies about the Martian chronicles. In the foothills there is a large observation deck for tourists, so you can enjoy volcano with comfort. Copyright www.orangesmile.com
Many travelers associate beach vacations in Sicily with the picturesque coastline of Palermo. Palermo's most popular beach is Mondello covered with amazing white sand making water to look …
Open
Local Butterfly House (Casa delle farfalle) will appeal to fans of natural landmarks. Small in size, it resembles a real paradise with an abundance of exotic plants and colorful insects. The Butterfly House is located in a large-scale natural reserve, which also features a picturesque cyclamen garden and a special area for recreation. The most popular souvenirs among tourists are interesting artifacts from the lava, pottery and national Pupi dolls. You can buy them at any local market; the most beautiful and large marketplaces are situated in Palermo and Syracuse.
This guide on active recreation and leisure in Sicily is protected by the copyright law. You can re-publish this content with mandatory attribution: direct and active hyperlink to
www.orangesmile.com
.
City tours, excursions and tickets in Sicily and surroundings
Reference information
Water attractions around Sicily
♥ Water park 'Etnaland' Belpasso, Catania, 102.5 km from the center.
On the map
Photo
Attractions and entertainment in Italy
Fans of surfing, kiting and windsurfing can also find great places in Italy. The most popular spots are on the coast of Sardinia. You can surf there all year round thanks to good weather. The wind in Liguria is more capricious and unstable, but there are also excellent conditions for extreme water entertainment there. The best place for surfing in the region is the "Golden Beach", the best time to tame its waves is winter and spring. Kite surfing and windsurfing can be practiced not only on the sea coast, but also on the inner lakes, where the water surface is calmer and the wind is more stable. The most popular resort is Lake Garda at the foot of the Alps. …
Open
Car rental on OrangeSmile.com
Photogallery of picturesque Sicily
Search for active leisure and attraction spots on Sicily map
City break ideas for neighbours of Sicily
Guide to your best city break in Sicily - popular places for recreation and leisure. Things to do during the day in Sicily - attractions, parks, beaches, aquaparks, racing tracks, biking trails or waterski. Recommendations (with addresses, phone numbers and links) where to spend your time in the evening (bars, discos, clubs, etc.). We share some good ideas and the question 'What to do in Sicily?' disappears immediately.