Preparing your trip to Sao Paulo: advices & hints - things to do and to obey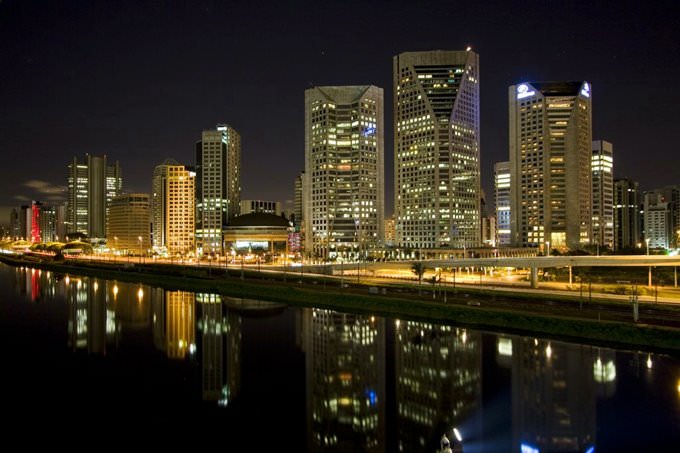 1.
The city of Sao Paulo feature fine and favorable weather all the year round with an average temperature hardly ever going below 25C. The hottest months of the year are considered to be January and February. Visiting of local landmarks and entertainments during this period may turn rather challenging due to the extreme heat.
2. Tourists should keep in mind than weekdays are the best time for visiting popular museums, zoological parks and other spots of tourist attraction. Those tourists planning some excursions and visits on weekends should take care of tickets in advance to avoid spending time in long queues.
3. Planning a visit to one of the local night clubs and restaurants tourists are recommended to learn the current rules in advance as many of the local establishments demand dress-code. Young people should have documents of identification by themselves as selling of alcohol drinks and spirits to young people is forbidden.
4. The main type of public transport is a bus. The city is crossed with more than a thousand of bus routes. Travel tickets can be bought in advance in special stalls located not far from bus stops or one can buy a ticket directly from a bus driver. An alternative way to travel through the city is underground.
5.
At any time of the day or night tourists may use a taxi service. A taxi can be called by phone or taken from a special parking lot. A cost of a travel should better be discussed in advance. Taxi drivers may are expecting a 10% reward of a total sum of the counter. Copyright www.orangesmile.com
6. A waiter of a restaurant expects to get the same reward. Tips are considered to be a sign of good courtesy. Tips of 7-10% will be quite enough meanwhile in small budgetary cafes and restaurant visitors may round up a total sum to any convenient amount.
7. Shopaholics will appreciate attractive pricing policy of local shopping centers and stores. Despite low prices all the goods feature rather good quality.
Sao Paulo invites its guests to explore popular restaurants visiting which will turn to the greatest experience full of new impressions during a vacation. Sea food fans should pay a visit to …
Open
8.
The city offers its foreign guests to visit a day and night market place. On its premises tourists will also find restaurants and banks apart from rows of stalls. All of the establishments located on the territory of the market are open 24/7. Market merchants welcome bargaining.
9.
Tourists should keep to basic safety rules during Sao Paulo. One should not keep by oneself substantial sums of cash or valuables. Tourists opting for night city exploration should be extremely careful. It is strongly recommended not to live an area of a hotel late at night.
Next:
Top sightseeing
Preparing your trip to Sao Paulo: advices & hints - things to do and to obey You can re-publish this content with mandatory attribution: direct and active hyperlink to
www.orangesmile.com
.
What to visit being in Sao Paulo - unique sights
Casa de Pedra
From the series
"The Most Bizarre and Fancy Living Houses"
Check on the map:
Distance from Sao Paulo center - 0.6 km.
The wooden beams, the pebbles and the ceramic cuttings, the old dishes and the cement - the simple gardener built the unique house from these simple and free building materials. And the 'modest' dwelling is one of the most beautiful in São Paulo and is often compared to the masterpieces of Antonio Gaudi. The housekeeper has nothing to say about the work of the outstanding architect and has set up his masterpiece for the sole purpose - to provide the family with a comfortable and comfortable home. …
Read further
Congonhas Airport
From the series
"The Most Dangerous Runways in the World"
Check on the map:
Distance from Sao Paulo center - 8.8 km.
One of the first aircraft crashes near the airport happened in 1941. The plane, which was approaching the Congonha airport, could not overcome the mountain massif and crashed. The number of victims was 13 people. Three years later, the fog surrounding the city became the cause of the accident, which cost 16 lives. …
Read further
City tours, excursions and tickets in Sao Paulo and surroundings
Photos of Sao Paulo
Services search (pharmacy, police, parking, banks) on Sao Paulo map
Tips for the cities around Sao Paulo
Travelling to Sao Paulo - advices and tips. What should be provisioned in advance, the rules you might want to follow, and the things you better avoid doing in Sao Paulo. We help you to make your trip smooth and easy, with no unexpected surprises.