Cuisine of Santa Monica for gourmets. Places for dinner - best restaurants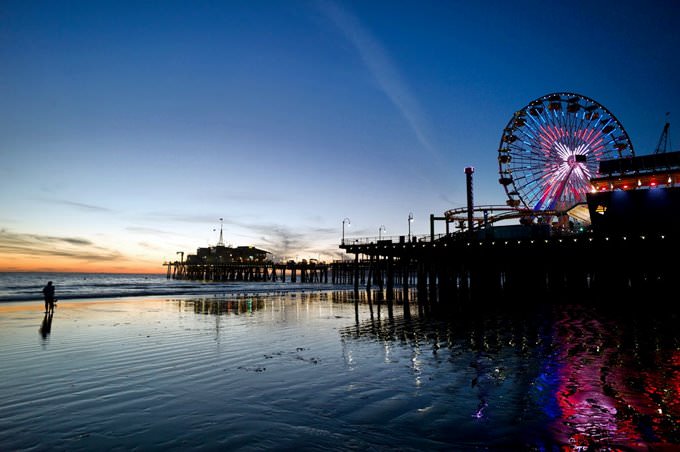 Santa Monica, a small beachfront city, offers its guests plenty of marvelous restaurants and cozy cafes which are scattered all over the city and located in every shopping center. In the heart of the menu of many ethnic restaurants tourists will find hot sandwiches and hamburgers, salads and refreshing drinks. Those tourists giving preference to other culinary trends will easily find a restaurant to rest and eat as Santa Monica counts more than 350 gastronomy establishments of various trends and classes.
1. Tourists planning to visit local stores, boutiques and shopping centers should have handy carrying bags. Every shop and store of the city packs goods in environmentally safe paper begs …
Open
The Amelia's eating house is a typical British restaurant being a perfect destination for those tourists tending to buzzing and easy atmosphere. The visitors of the eating house are offered a vast variety of first courses and vegetable salads as well as hot sandwiches being popular among local residents. It should be noted that the sandwiches served in the restaurant feature rather unique artistic trimming. The Pintxo restaurant bar is recommended for those tourists giving preference to Spanish cuisine treats.
The restaurant offers its visitors to escape from the heat of the day in a cool inner court opening a vibrant view over the seaside. Among signature dishes served in the Pintxo restaurant regular customers give preference to squids cooked following a special recipe. Another attractive eating establishment of the resort city is the Fritto Misto restaurant specializing in Italian cuisine. The restaurant will be a perfect place for a family visit. Copyright www.orangesmile.com
Santa Monica is a city that combines the elements of ancient and modern. This place attracts tourists by its practically year-round sunny days (325 days a year), a magnificent beach at the …
Open
The bright and welcoming eating house will be of great gastronomy interest for pasta fans. The menu of the eating house serves several sorts of the dish. Appetizing pasta under mushroom sauce and traditional pasta added with tomato spiced sauce, delicate spaghetti with excellent cheese dressing and fancy shaped pasta for kids are just a few sorts of pasta available for visitors of the restaurant.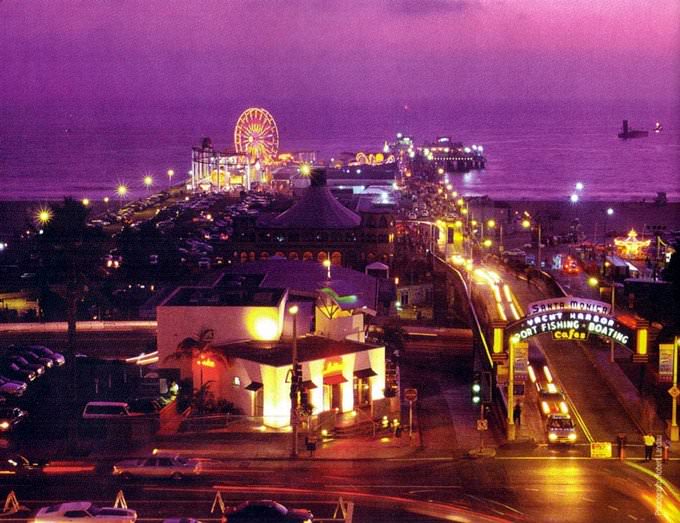 The Hillstone restaurant specializes in local cuisine dishes. It will be of great pleasure not only for hamburgers fans, but for sweets addicts as well. A signature dessert of the restaurant is considered to be ice-cream which is served under hot fruit syrups. The only drawback of the Hillstone restaurant is a small hall that is why a table for dinner is recommended to be reserved in advance. The Blue Plate Oysterette eating house is the next place to visit to go on gastronomy sightseeing of the resort city. Its main distinctive feature is a rich choice of treats made of seafood. Oysters, squids and exotic fish are bought by cooks of the restaurant every day on one of the local fish markets. The dishes made of seafood feature excellent taste and original finishing.
This guide to cuisine and restauraunt in Santa Monica is protected by the copyright law. You can re-publish this content with mandatory attribution: direct and active hyperlink to
www.orangesmile.com
.
City tours, excursions and tickets in Santa Monica and surroundings
Unique sights around Santa Monica
Opaque Restaurant
From the series
"The Most Exotic Restaurants in the World"
Check on the map:
Distance from Santa Monica center - 1.5 km.
The first restaurant of the Opaque network was opened in Los Angeles. Today you can also visit the similar restaurants in San Diego, San Francisco, Dallas and New York. A few years ago the analogue of the popular American restaurant was opened in Moscow under the name 'In the dark'. Its main particularity is the fact that the visitors are served by the blind waiters. Despite the particularity of the Opaque restaurant, its visitors always count on high service quality and on excellent taste of the food. Absence from the bright light does not impair the operation of the customers and the cooking process. …
Read further
Michael Jackson Museum
From the series
"Famous Museums of World Celebrities"
Check on the map:
Distance from Santa Monica center - 13.1 km.
You will need more than one day to admire all the sights of the Neverland Valley Ranch and view all the priceless museum pieces collected within its territory. Local environment is ideal for a comfortable long rest. At any time, visitors can sit in the shade of trees in a beautiful garden and just enjoy peaceful vacations. At present, due to lack of funding, Neverland Valley Ranch it is going through its bad times. Caring for its vast territory requires large investments, and it's getting harder to find money every year after the death of the singer. …
Read further
Hollywood Tower
From the series
"Famous Buildings of Renaissance Architecture"
Check on the map:
Distance from Santa Monica center - 18 km.
Many traditions and elements of decoration in this building are the original, the charming roof garden was also saved. In the warm period, it is full of palms and flowers. Guests of the hotel can relax in a special zone with chaise lounges. The Hollywood tower was a home for a lot of celebrities from musician and actor's world. Carmen Miranda, a popular Portuguese actress and dancer, celebrated there her wedding. Today everyone can experience the Hollywood luxury. …
Read further
Car rental on OrangeSmile.com
Santa Monica in photo set
Searching where to eat - restaurants and cafe on Santa Monica map
Cuisine and restaurants in the neighbours of Santa Monica
Travel notes on best cuisine and restaurants of Santa Monica (USA) on OrangeSmile.com. Famous recipes and traditional dishes and courses in Santa Monica restaurants. Where to eat - our recommendations on popular places in Santa Monica, where you can taste delicious meal and also spend a good time with your friends.