Cuisine of Samos for gourmets. Places for dinner - best restaurants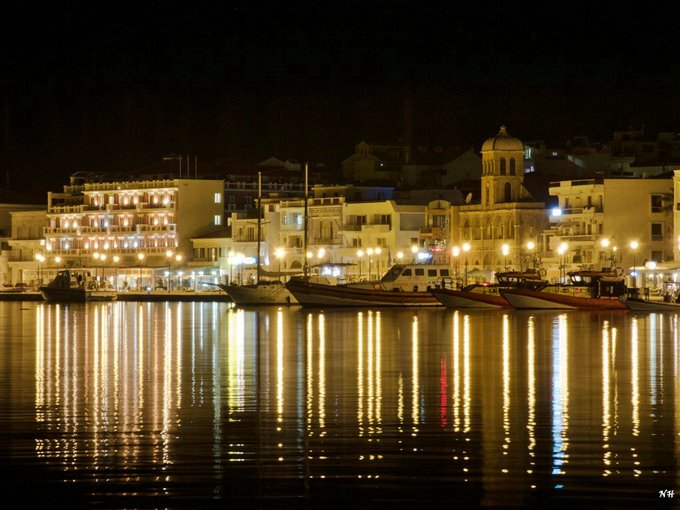 The island of Samos is one of the richest and most fruitful islands of the Aegean Sea. Its main gastronomy feature is still the Vathy wine which is produced on one of the local wineries. A production of Muscat wine was started there far back to ancient times. Today this wine is exported to the various countries of the world. The island of Samos is a major manufacturer of dairy foods. Yoghurts and various sorts of pickled cheese of local production feature genuinely unique taste. The island is known for olive oil production as well. Astonishing honey of local production is one of the main souvenirs and memorable gifts tourists prefer to buy during Samos vacations.
The city of Pythagoreio is considered to be a historical center of the island being its ancient capital. The territory of the city and of its suburbs is still worked and dug by …
Open
As for popular ethnic treats the original moussaka is well worth tourists' attention. This is a vegetable dish made of eggplants. Local cuisine keeps several hundreds of recipes of moussaka cooking. These recipes are known as among expert cooks and chefs so among housewives. Local menu will be of great interest as for vegetarian diet followers so for gourmands giving preference to original vegetable dishes.
On Samos various sorts of vegetables and fruits are raised thus different stuffed tomatoes and peppers, traditional Greek salad as well as other vegetable treats are on the regular menu of local folks. Many local restaurants specialize in cooking seafood dishes. Classic fish dishes gourmands should try local goatfish and dorado fish meanwhile exotic treats admirers will appreciate original dishes made of octopuses, shrimps and squids. Copyright www.orangesmile.com
The island of Samos attracts admirers of calm rest and recreation. The destination lacks a vast variety of buzzing entertainment establishments. Thus it is a perfect place to spend a great …
Open
Local eating houses feature rather attractive pricing policy. A prix fixe complemented with wine will cost about 20 Euro. The most expensive dishes are considered to be seafood treats. However one will hardly find a dish on the menu of local restaurants which will exceed a price of 15 Euro. A major part of popular restaurants, bars and cozy cafes is concentrated in the capital of the island of Samos. The city has the same name as the island. Another destination to look for attractive restaurants and cafes is the city of Pythagoreio.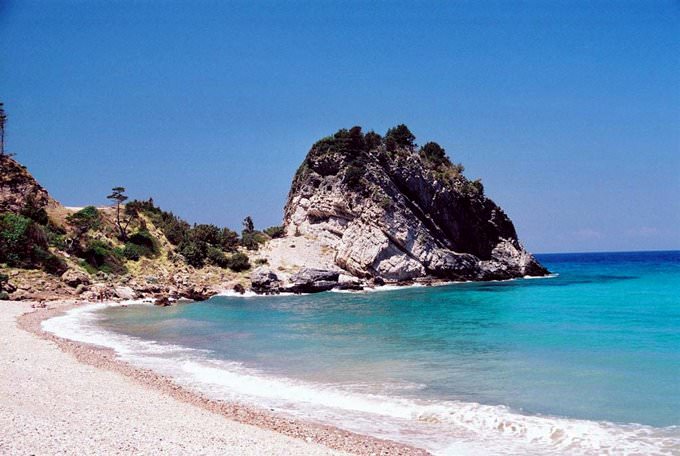 Right in the heart of the city tourists will find the Thanasis Sister restaurant being a popular eating house specializing in ethnic cuisine. The restaurant offers exciting entertainment programs for its guests apart from a rich assortment of treats on the menu. The evenings in the restaurant are always accompanied with live music. The guests of the restaurant are invited to rest and relax in cozy and romantic atmosphere. Among the restaurants of the Samos island local residents and foreign guests give preference to the Kyma eating house which is located not far from the seaside. Apart from dainty dishes of Greek cuisine the restaurant offers its guests to try delicious treats of international cuisine.
This guide to cuisine and restauraunt in Samos is protected by the copyright law. You can re-publish this content with mandatory attribution: direct and active hyperlink to
www.orangesmile.com
.
City tours, excursions and tickets in Samos and surroundings
Unique sights around Samos
Temple of Artemis at Ephesus
From the series
"Seven Wonders of the World"
Check on the map:
Distance from Samos center - 40.1 km.
Construction lasted less than 300 years. The temple was completely burned by Gyrostat, and then restored. A few years later it was sacked by the Goths. Finally, the temple has been destroyed in the 4th century, and a Christian church was built in its place. The ephesus temple dedicated to the goddess Artemis was one of the most majestic in ancient Greece. According to historical records, a large part of the funds for its construction were donated by Croesus, the king of Lydia. He personally wrote an inscription on several pillars of the temple that scientists discovered subsequently. …
Read further
Car rental on OrangeSmile.com
Samos in photo set
Searching where to eat - restaurants and cafe on Samos map
Cuisine and restaurants in the neighbours of Samos
Travel notes on best cuisine and restaurants of Samos (Greece) on OrangeSmile.com. Famous recipes and traditional dishes and courses in Samos restaurants. Where to eat - our recommendations on popular places in Samos, where you can taste delicious meal and also spend a good time with your friends.