Preparing your trip to Rotterdam: advices & hints - things to do and to obey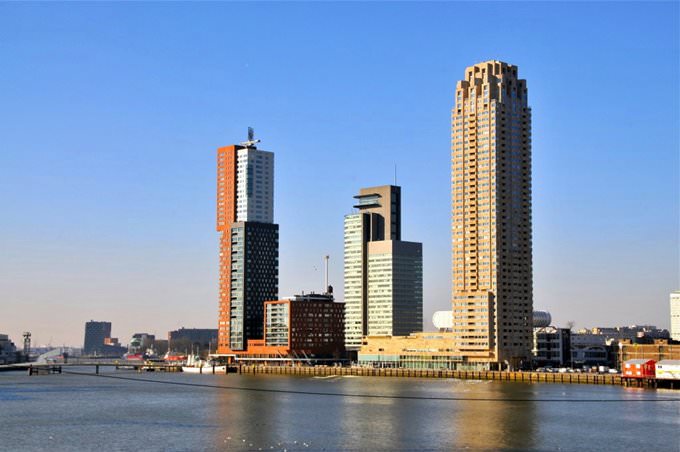 1.
Despite the fact that the use of soft drugs is allowed in Rotterdam, sale and use of strong drugs is punishable by law.
2. You should greet others in public places (stores, banks, restaurants and subway wagons) - these are the local rules of etiquette.
3. It's not recommended to wear clothes made of fur and leather for your walk in Rotterdam. In this city there are quite a lot of people who actively protect animal rights, so your look can cause many negative emotions and thoughts.
4. Dancing is not common in local restaurants and cafes. As a rule, tips are included in the bill and their usual size estimates around 10 - 15% of the total order.
5.
Make sure you always arrive on time on personal and business meetings. Local people are very punctual, and even a slight delay is considered a sign of disrespect and neglect. Copyright www.orangesmile.com
6. Local people can be distinguished by dining very late. This is the reason why so many restaurants open only after 18:00.
7. While preparing for the trip, you should take into account that the voltage in Rotterdam is 220 V, so make sure you check the compatibility of all electrical appliances. Some hotels may have special sockets for electric shavers, the voltage in which is 110 V.
Urban Residences Rotterdam is widely known as one of the most stylish designer hotels in Rotterdam. It is open in an eye-catching, elegant building with panoramic windows. All guest rooms …
Open
8.
As a rule, once a week the entrance to the city's museums is free. Some of the sights always have free public access, so tourists can save significantly on many excursions.
9.
Bicycle is a popular type of public transportation here. You can easily reach any area of the city with its help. You can easily rent a bicycle in one of numerous rental offices that are located in any part of the city. Typically, the highest prices for bike rental are in the offices that are adjacent to hotels.
Preparing your trip to Rotterdam: advices & hints - things to do and to obey You can re-publish this content with mandatory attribution: direct and active hyperlink to
www.orangesmile.com
.
What to visit being in Rotterdam - unique sights
Keukenhof Flower Park
From the series
"Top 16 most unusual and original parks and gardens"
Check on the map:
Distance from Rotterdam center - 39 km.
Currently, the park area occupies ​​32 hectares. Each year, about 7 million flowers are planted on its territory. In addition, the park features more than 90 species of trees, as well as artificial lakes, ponds, canals, and streams. Keukenhof is made for walking, so the length of all its footpaths is around 15 km. Romantic natures will be able to travel around the lakes and canals by boat. Fans of art will love the park too, as it has a rich collection of sculptures of different eras. The youngest guests are sure to enjoy an entertainment complex, as well as a farm with animals. …
Read further
Moses Bridge
From the series
"The most unusual and strange bridges on Earth"
Check on the map:
Distance from Rotterdam center - 45 km.
With due regard for the specific peculiarity of the bridge, the building material was specially selected for this purpose. Accoya wood was preferred, the duration of use of the bridge in the water should be at least 50 years. The unusual bridge built in 2011 was awarded several prestigious architectural prizes and became very popular among tourists. The general area of ​​the bridge is relatively small and forms about 50 square meters. The bridge construction cost about 250,000 euros. …
Read further
Erasmusbrug
From the series
"Unbelievable and magnificent bridges and viaducts"
Check on the map:
Distance from Rotterdam center - 1 km.
The main feature of the bridge is the high fine support, whose outlines resemble the neck of the graceful swan. The height 'of the neck' is 139 meters. In the evening, the support is decorated with the impressive festive lighting. The longest drawbridge in the world has one more interesting feature - Erasmus Bridge is one of the finest and lightest bridges on earth. The bridge thickness is only two meters. …
Read further
City tours, excursions and tickets in Rotterdam and surroundings
Photos of Rotterdam
Services search (pharmacy, police, parking, banks) on Rotterdam map
Tips for the cities around Rotterdam
Travelling to Rotterdam - advices and tips. What should be provisioned in advance, the rules you might want to follow, and the things you better avoid doing in Rotterdam. We help you to make your trip smooth and easy, with no unexpected surprises.