Preparing your trip to Rotterdam: advices & hints - things to do and to obey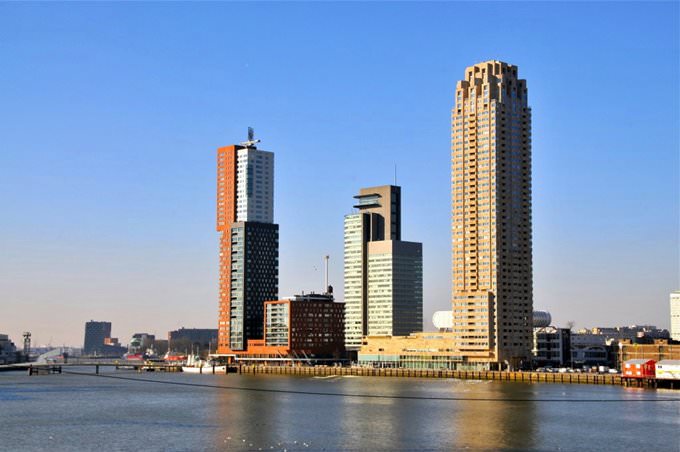 1.
Despite the fact that the use of soft drugs is allowed in Rotterdam, sale and use of strong drugs is punishable by law.
2. You should greet others in public places (stores, banks, restaurants and subway wagons) - these are the local rules of etiquette.
3. It's not recommended to wear clothes made of fur and leather for your walk in Rotterdam. In this city there are quite a lot of people who actively protect animal rights, so your look can cause many negative emotions and thoughts.
4. Dancing is not common in local restaurants and cafes. As a rule, tips are included in the bill and their usual size estimates around 10 - 15% of the total order.
5.
Make sure you always arrive on time on personal and business meetings. Local people are very punctual, and even a slight delay is considered a sign of disrespect and neglect. Copyright www.orangesmile.com
6. Local people can be distinguished by dining very late. This is the reason why so many restaurants open only after 18:00.
7. While preparing for the trip, you should take into account that the voltage in Rotterdam is 220 V, so make sure you check the compatibility of all electrical appliances. Some hotels may have special sockets for electric shavers, the voltage in which is 110 V.
Rotterdam can offer its guests widest choice of interesting excursions and entertainments. Many attractions are located in the port area. From an architectural point of view the so called …
Open
8.
As a rule, once a week the entrance to the city's museums is free. Some of the sights always have free public access, so tourists can save significantly on many excursions.
9.
Bicycle is a popular type of public transportation here. You can easily reach any area of the city with its help. You can easily rent a bicycle in one of numerous rental offices that are located in any part of the city. Typically, the highest prices for bike rental are in the offices that are adjacent to hotels.
Preparing your trip to Rotterdam: advices & hints - things to do and to obey You can re-publish this content with mandatory attribution: direct and active hyperlink to
www.orangesmile.com
.
What to visit being in Rotterdam - unique sights
Sauna Deco
From the series
"Most extraordinary thermaes, baths and saunas in the world"
Check on the map:
Distance from Rotterdam center - 58 km.
A real Turkish hammam is available to visitors of the Deco complex, as well as two saunas and a hydromassage pool. A courtyard is equipped with a beautiful seating area with a terrace and a garden. Another attractive feature of the sauna is a high-class massage parlor, which employs some of the best specialists in the city. The history of the bath complex is very interesting and inextricably linked to the famous Parisian department store Le Bon Marche. …
Read further
Hash Marihuana Hemp Museum
From the series
"Strange, weird and unusual museums amusing its visitors"
Check on the map:
Distance from Rotterdam center - 57.9 km.
The hemp was used for cooking, from this grass the remedies were made of many diseases and even fabric and paper. The large collection of exhibits illustrates this remarkable fact: in the museum one can see the old medical books and recipes, the beautiful clothes and even the old Heupräparate. Part of the exposure is dedicated to 'the smoke side of the question'. Here is a rich collection of old pipes, shisha and other smoking accessories presented. …
Read further
Electric Ladyland Fluorescent Museum
From the series
"15 unofficial man-made wonders of the world"
Check on the map:
Distance from Rotterdam center - 57.6 km.
The opening of the museum took place in 1999. The ground floor houses an amazing gallery with paintings that glow in the dark. Visitors have an opportunity to buy any exhibit they like and carry a piece of the unique museum home. In addition to static installations, the collection of natural minerals that glow in the dark is worth noting. All those mineral were brought by the owner of the museum from different parts of the world. …
Read further
City tours, excursions and tickets in Rotterdam and surroundings
Photos of Rotterdam
Services search (pharmacy, police, parking, banks) on Rotterdam map
Tips for the cities around Rotterdam
Travelling to Rotterdam - advices and tips. What should be provisioned in advance, the rules you might want to follow, and the things you better avoid doing in Rotterdam. We help you to make your trip smooth and easy, with no unexpected surprises.