Preparing your trip to Rio de Janeiro: advices & hints - things to do and to obey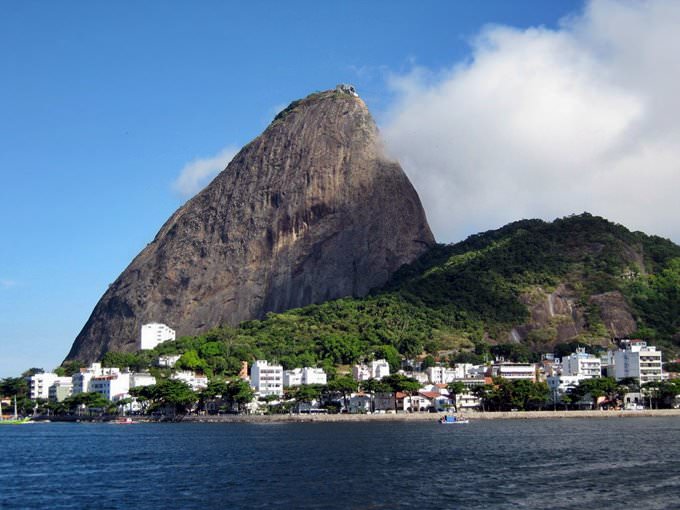 1.
Those travellers, who plan to make taxi rides, will have to learn the names of major streets and landmarks. Local taxi drivers are very poor in understanding English, and so they may simply not understand a customer.
2. During a trip it's good to remember about the elementary safety measures - valuables and large sums of money should be kept in the safe of your hotel room.
3. While going to a beach, do not take expensive jewelry and other valuable items with you. Under no circumstances leave bags and cameras unattended.
4. It's better to forget about evening walks in remote areas of the city. The best way to move around the city at night is by car, not by foot.
5.
Money is best to be exchanged in special exchange offices. You can also pay in U.S. dollars in most restaurants and large shopping centers. Copyright www.orangesmile.com
6. Do not drink tap water; it is also recommended to avoid drinking beverages with ice.
7. The sun in Rio is really hot, so travellers are recommended to use sun protection every day. You can get burnt strongly during a simple walk around the city.
Rio is home to numerous historical monuments. The city features some really unique natural attractions and widest choice of museums and galleries. An excursion to the rock called "Sugar …
Open
8.
There are two types of rates in public transport and taxis – a day and a night one. Typically, night rates start acting after 23:00, and they do not differ from the day ones for more than 40%.
9.
You can see special green tourist buses every day on the streets of the city. They pass all major attractions of Rio and are distinguished by reduced rates for rides comparing to public transport.
Preparing your trip to Rio de Janeiro: advices & hints - things to do and to obey You can re-publish this content with mandatory attribution: direct and active hyperlink to
www.orangesmile.com
.
What to visit being in Rio de Janeiro - unique sights
Complexo do Alemao
From the series
"The longest ski-lifts and cable trams in the world"
Check on the map:
Distance from Rio de Janeiro center - 6 km.
Hourly the cable car can carry up to 3,000 passengers. That's the unique in all respects and environmentally friendly transport system. The starting point of the tramway is Bonsucesso station and it takes about 17 minutes to get from there to the terminal station. It's also worth noting that Complexo do Alemao is the cheapest cable car in the world, the cost of one trip is only 1 real. Local residents are eligible to receive two free tickets every day. …
Read further
Copacabana Beach
From the series
"Dangerous and treacherous beaches that can be lethal"
Check on the map:
Distance from Rio de Janeiro center - 9.2 km.
The beach length is quite large and forms about 4 000 meters. Along the beach there is an incredibly beautiful Avenida Atlantica, with countless cozy restaurants and shops. Today one can hardly imagine that a small fishing village Copacabana was located just a few decades ago on the site of today's giant beach resort. In recent decades, this district has been known not only for its active infrastructure, but also for its crime. …
Read further
City tours, excursions and tickets in Rio de Janeiro and surroundings
Photos of Rio de Janeiro
Services search (pharmacy, police, parking, banks) on Rio de Janeiro map
Tips for the cities around Rio de Janeiro
Travelling to Rio de Janeiro - advices and tips. What should be provisioned in advance, the rules you might want to follow, and the things you better avoid doing in Rio de Janeiro. We help you to make your trip smooth and easy, with no unexpected surprises.