Sightseeing in Ratingen - what to see. Complete travel guide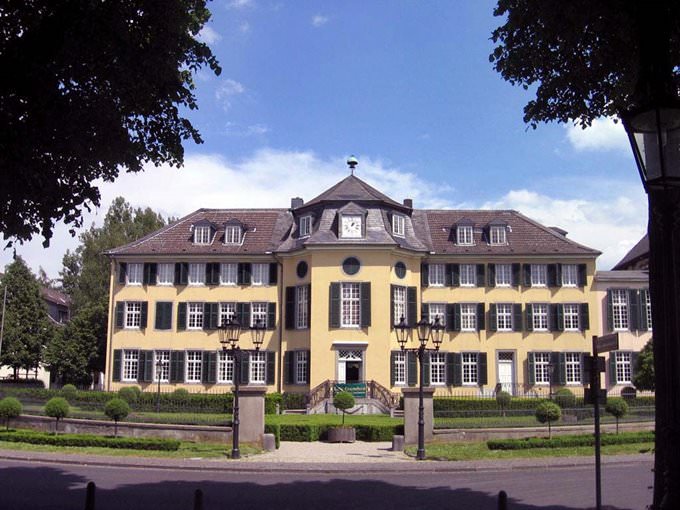 First settlements on the territory of the modern Ratingen appeared three thousand years ago. At first here were located the settlements of the ancient Romans, later Franks and Saxons paid their attention to Ratingen. During the Middle Ages the city was used as a fortress, and in the late 18th century it began developing as a large industrial district. Such rich history could not have failed to be reflected in the architectural heritage of the city.
In this city you can see the pagan temple Stinkesberg and the monastery Minoritenkloster simply side by side. Both buildings are witnesses of two different eras. Among the old buildings we should also highlight Haus zum Haus Castle and Alten Steinhaus Fortress. Ratingen is certainly rich in museums and exhibition centers. You should definitely visit the local gallery and enjoy the art collections represented in Papiermühlenweg Museum.
The city regularly hosts numerous festivals. In Ratingen are located several theaters and a concert hall, so any visitor will easily choose a cultural program to fit one's taste. Don't forget to pay particular attention to rich choice of parks, the most popular of which are Grüne See, Volkardey and Silbersee. These are true areas of wild nature covered in the atmosphere of romance and mystery. Majestic cliffs, clear lakes and thick forests – this is a great place for family holiday. Small visitors will also find some entertainments here. Children can ride ponies, try out new rides or ride on small machines. Copyright www.orangesmile.com
Travellers, who prefer active rest, have an opportunity to visit one of new clubs. The choice of clubs here is quite large, so visitors can choose from surfing and archery to aristocratic golf and chess. You will also find numerous open air markets and shops in this city. The choice of products in these markets is very diverse.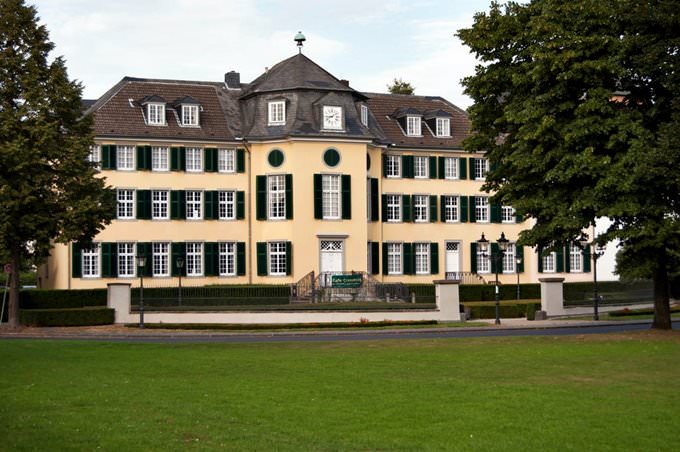 The starting point of many tour programs is the Market Square. One can see many beautiful old buildings of different epochs next to the Square. One of the oldest houses is Marktplatz, built in the late 13th century. Many historical buildings are given up to national restaurants and shops at present. Nearby, is a beautiful Saints Peter and Paul church. Its foundation was laid back in the 8th century. For hundreds of years of its existence, the church has been rebuilt many times. Nowadays, its unique appearance is formed by standard features of an Early Gothic manner. This church is notable for its unique design and ancient artifacts that are kept in its walls.
One of the main cultural centers is the City Museum of Ratingen, whose exposition is divided into several thematic zones. One of them is devoted to ancient dolls and children's toys. The age of some exhibits is more than 300 years. The museum has a rich collection of porcelain, based on the works of Johann Peter Melchior. They were created in the 18th century. They often hold excellent modern exhibitions devoted to various fields of art.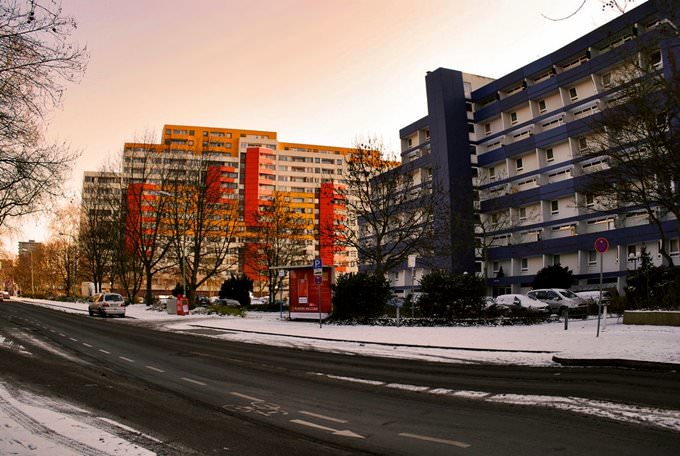 A trip to the Rhine Museum of Industry of Cromford promises to be exciting. It occupies an old industrial building, where the very first textile factory in Europe was opened. Visitors to the museum are told about processing of cotton hundreds of years ago. Many old machines stored in the museum are now in good working order.
Lovers of walks to historical places will be pleased to see the castle of Linnep. It takes the name of its former owners. The Linnep family lived in the castle in the middle of the 15th century. The exact date of its construction is unknown. The first written mention dates back to the 11th century. Despite the impressive age, the building managed to preserve a lot of old elements. The oldest part of the castle is its central tower, created in Romanesque style. It was built in the 12th century. Almost the entire territory of the castle is accessible by guided tour. Since 1855, the castle is privately owned by the von Spee family, under whose guidance a new large-scale wing was built in the 19th century.
This guide to iconic landmarks and sights of Ratingen is protected by the copyright law. You can re-publish this content with mandatory attribution: direct and active hyperlink to
www.orangesmile.com
.
City tours, excursions and tickets in Ratingen and surroundings
Sights around Ratingen from our guide 'Extreme places on Earth'
Hershtrasse in Bonn
From the series
"Top 13 Most Fantastic and Colorful Streets and Quarters"
Check on the map:
Distance from Ratingen center - 64.6 km.
As a general rule, cherries blossom in mid-April. That largely depends on the weather conditions. Travellers who are lucky enough to visit Bonn in that precious time have an opportunity to take pictures of the beautiful historic buildings in cherry blossom and stroll through the most romantic live tunnel in the world. There are numerous historical sights on Heerstrasse. Popular shops and restaurants are situated there, so guests could stay in this picturesque place for a few hours. It's also worth noting that the street is very popular among photographers. …
Read further
Kolner Rathaus
From the series
"Famous Buildings of Renaissance Architecture"
Check on the map:
Distance from Ratingen center - 41 km.
During the reconstruction of the basement there were found ruins of the ancient Roman buildings. Today all rebuilt elements of the historical buildings are open for everyone. Another peculiarity of the Kolner Rathaus is the musical instrument that makes wonderful melodies with the toll. It has appeared in the town hall in 1958. This construction has 45 bronze bells. A lot of people come to listen to the sound of them.  …
Read further
Car rental on OrangeSmile.com
Search touristic sites on the map of Ratingen
Sightseeing in regions nearby Ratingen
All about Ratingen, Germany - sightseeings, attractions, touristic spots, architecture, history, culture and cuisine. Prepare your trip together with OrangeSmile.com - find out the 'must see' things in Ratingen, which places to visit, which excursions to take, where the breathtaking views are waiting for you. Planning your trip with this travel guide will help your to get the most out of Ratingen in few days.