Preparing your trip to Puerto Vallarta: advices & hints - things to do and to obey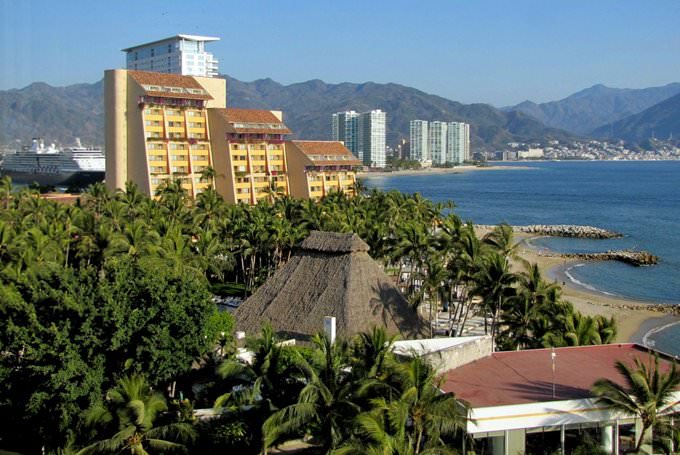 1.
The Puerto Vallarta resort welcomes tourists all the year round. The heat of the tourist season falls within November and April. The period features mild and serene weather with scarce rains.
2. Street call boxes usually offer more profitable rates for intercity and international calls. The call boxes accept special calling cards. The best option to choose is «LADATEL» cards offering the lowest call rates meanwhile hotels will charge the highest rates for calls.
3. Locals shops and hotels usually accept USD for payment apart from national currency. However in this case the exchange rate will be lower than banks or private exchange offices offer. All the financial institutions providing currency exchange service will be marked with «casas de cambio» information sign. Some hotels render currency exchange service as well.
4. Banks and other state institutions work from 9 am till 5 pm. Saturday is commonly a shortened working day, meanwhile Sunday is a usual day off. Shopping centers usually get open at 10 am or earlier with different working hours.
5.
Tourists opting for visiting prestigious eating establishments and entertaining centers should thoroughly choose their outfit. Many upscale restaurants and clubs feature a dress code. That is why it is better to know the accepted style in advance. Copyright www.orangesmile.com
6. An optimum way to cruise the city is a bus running to all the districts of the area. One should keep in mind that after 20:00 buses run in longer intervals with the only alternative means to get to a necessary place being a taxi. On weekends buses run in shorter intervals than on weekdays.
7. Tourists aged 18 can rent a car. To rent a vehicle one will need a common set of documents including international driving license and a credit card with enough cash to cover a rental cost. The lowest rental rate is about 50 pesos per day. The rate will totally depend of a chosen car brand.
A few decades ago Puerto Vallarta was a small fishing village; today it is one of the most popular Mexican resorts, which accepts visitors all year round. Beaches of amazing beauty, …
Open
8.
Some ethnic treats and drinks may seem strange to foreign tourists and thus worsen a process of acclimation. That is why it is strongly recommended to drink bottled water and avoid overeating ethnic dishes at the beginning of a vacation.
Preparing your trip to Puerto Vallarta: advices & hints - things to do and to obey You can re-publish this content with mandatory attribution: direct and active hyperlink to
www.orangesmile.com
.
What to visit being in Puerto Vallarta - unique sights
Playa del Amor
From the series
"Most Fabulous and Magic Beaches"
Check on the map:
Distance from Puerto Vallarta center - 36.7 km.
This beach is located on the Mexican island of Marieta. Playa del Amor can be considered one of the most amazing and unique in the world because of its special structure. Playa del Amor is often called the hidden beach. Really, it is almost completely hidden from prying eyes by a natural canopy. Marieta Island is uninhabited. It has been formed many hundreds of years ago by a volcanic activity. …
Read further
City tours, excursions and tickets in Puerto Vallarta and surroundings
Photos of Puerto Vallarta
Services search (pharmacy, police, parking, banks) on Puerto Vallarta map
Tips for the cities around Puerto Vallarta
Travelling to Puerto Vallarta - advices and tips. What should be provisioned in advance, the rules you might want to follow, and the things you better avoid doing in Puerto Vallarta. We help you to make your trip smooth and easy, with no unexpected surprises.