Culture of Plzen. Places to visit - old town, temples, theaters, museums and palaces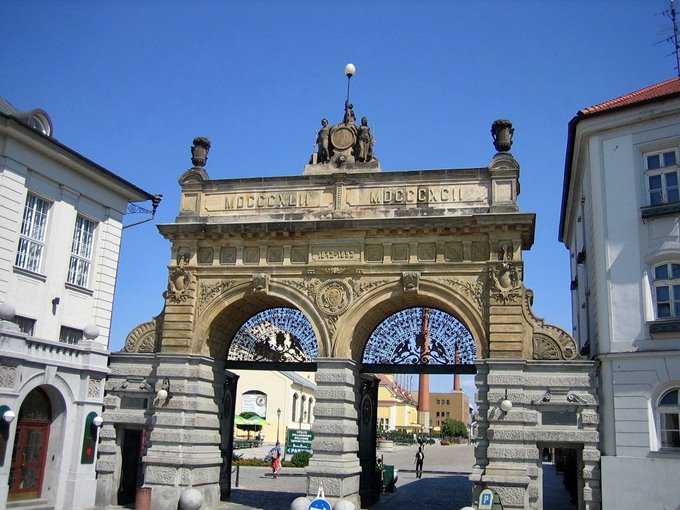 Except of the legendary brewery Plzen can boast of the great number of unique historical and architectural objects. The start point of the majority of trip programs is the Náměstí Republiky (Republic Square), which became the permanent place of important public events' realization. There is the Saint Bartholomew cathedral near the square, it is the most important religious sight of the city. Its height is 62 meters, and height of one of the cathedral's towers is 102,6 meters. There is the observatory desk, where the city is observed clearly.
Plzen is interesting owing to its entertaining establishments. This city is good for family resting; travelers and their children need to visit the local zoo. It is located on the …
Open
This the Middle Ages unique monument is one of the most important in the country's dimensions; the cathedral's tower has been the highest building in the Czech Republic for many years. In the Plzen's historical district it is possible to find monuments of different styles and epochs. The veritable pattern of Renaissance style is the town council, it is located in 2 minutes of walking from the cathedral, and it was built in the middle of 16 century. The town council has remained perfectly until our days and almost nothing was changed in its look.
Episcopacy building can be called the most effective monument of Baroque style without any doubts, and great synagogue building was built in original moor-romance style. The great cultural city's establishment is Brewing Museum, all the city's guests visit it. Brewing trips are also popular for curious tourists and it will impress people who are even indifferent to beer. Copyright www.orangesmile.com
1. Plzen is connected with big neighbored cities by bus and train systems. So, a travel to Prague will occupy a little more than one and a half hours, the same time is needed to get to …
Open
There is the Plzen Dungeon entrance on the museum's territory – it is dimensioned system of passages, which pierces literally whole historical district of the city. The replica of age-old city's water pipe and collections of archeological artifacts are kept into the dungeon's halls. Fantoccini Museum is interesting too, its collection will be appreciated by children and adults.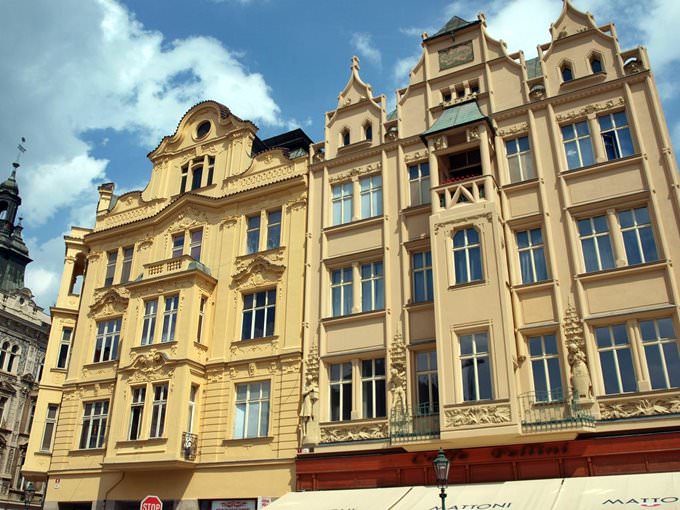 There is an establishment not far away, which can be the best entertainment for lovers of pointed feelings – Ghost Museum. City's Art Gallery is very popular among admirers of art, collection of great Czech artists' works is kept there; also it is the place where original exhibitions usually go off. The gallery Jiří Trnka invites visitors to continue the acquaintance with work of arts; the main exhibits are invaluable canvases there too.
In the section below, you can get one of our excursion, activities or city discovery tours over Plzen and surroundings. Our website offers 10-30% lower ticket prices, when compared to the offline purchase on the spot.
City tours, excursions and tickets in Plzen and surroundings
This guide to cultural sights Plzen is protected by the copyright law. You can re-publish this content with mandatory attribution: direct and active hyperlink to
www.orangesmile.com
.
Unique spots in Plzen and near
Plzen Underground
From the series
"Unbelievable Underground Mini-Cities"
Check on the map:
Distance from Plzen center - 1 km.
The Czech Republic has an underground city Plzen that is famous for its 19-kilometre length tunnels. Earlier these complicated basements were used for product storages, sometimes locals used them for evacuation during the aggression upon them. This underground city has a great number of interesting legends. One of them says that the underground has treasures. The complex system of underground labyrinths was constructed even in the 14th century. Hundreds of years there were placed craft producers and a small wine factory. …
Read further
Iconic cultural sights of Czech Republic
In the central part of the Czech Republic, in the Central Bohemian Region, there is 13th-century Český Šternberk Gothic Castle. It is interesting not only for its antiquity, beauty, magnificent views, and collection of copper engravings but also for the fact that its current owners are direct descendants of the castle's first owners. In the 20th century, the castle was equipped with electricity, sanitary facilities, and heating. Guests of the Central Bohemian Region wishing to look at something more contemporary are recommended to visit the interactive Vintage Car Museum where they can see such Soviet cars as Skoda, Volga, Moskvich, and others. Visitors can even drive some vehicles. …
Open
Photogallery of cultural heritage of Plzen
Landmarks of culture on Plzen map: art-galleries, monuments, palaces, etc
Excursions over cultural sights of neighbours of Plzen
Culture guide to Plzen. Which fascinating sights to visit once you are in Plzen: temples, churches, museums, theaters and castles. Recommendations (with addresses, phone numbers and links) on the places 'must visit' in Plzen. Plan your own city excursion by using this page info!