Culture of Playa de las Americas. Places to visit - old town, temples, theaters, museums and palaces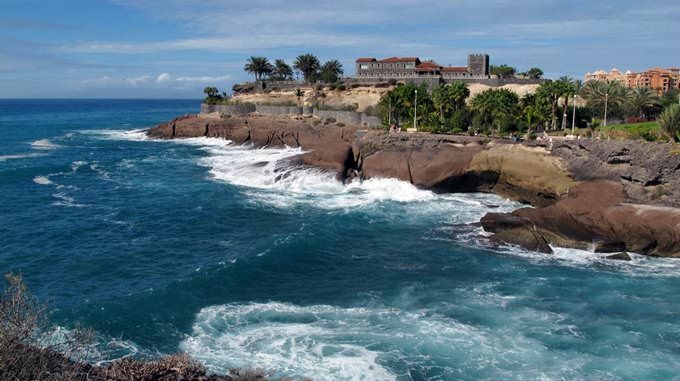 Playa de Las Americas doesn't differ by plenty of historical and architectural objects, but at the same time it is impossible to call resort's trip program boring. The famous cultural object is Piramide de Arona, it is big pyramidal concert ground, which is the permanent place for different cultural events. There are inflammatory Flamenco shows, classic musical concerts and theatric performances in the decorated pavilion of uncommon architectural form.
This is one of the most popular resorts in Tenerife, which has earned respect of millions of tourists due to its well-developed infrastructure and comfortable climatic conditions. The …
Open
As for the concert hall's appearance it reminds of majestic ancient Greek temple, its front is decorated by various statues; concert ground is noted for original appearance too. The resort is famous for a number of natural sights, its unique object is Jungle Park. This picturesque part of virginal nature represents tropical jungles, surrounded by ridge of rocks.
The main residents of nursery are lions and tigers, orangutans and reptiles. There is the aborigine's tribe which entertains tourists by their charm dance shows. There are several pavilions in the Park where colorful parrots, lemurs and little monkeys live. Visit if this unique object will present a lot of impressions for the whole of family. Copyright www.orangesmile.com
A choice of gastronomy destinations of the Playa de las Americas resort is not limited only to restaurants of Spanish cuisine. The resort offers plenty of exotic eating houses and original …
Open
Everyday there is a show of trained eagles for park's visitors; this magical event gave a name for the one of the most important sights of Playa de Las Americas. In the central part of resort there is a picturesque port district Puerto Deportivo Colon, which deserves travelers' attention too. The main district's decoration is Christopher Columbus statue; the port got its name owing to this worldwide famous seafarer.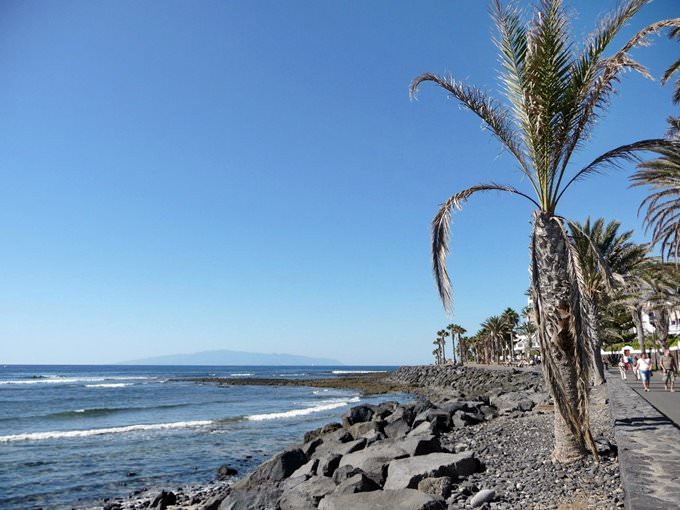 This port district is ideal for unhurried walking, the amusing cruises are organized there for resort's guests. Among the moored ships there are quite uncommon ones, including real "pirate" vessels. Veronicas-Strip is another district which is good for pedestrian walking; this district is the center point of various entertaining establishments and shops. Even in the late evening here is very boisterous atmosphere; Veronicas-Strip district is favorite place for youth resting.
In the section below, you can get one of our excursion, activities or city discovery tours over Playa de las Americas and surroundings. Our website offers 10-30% lower ticket prices, when compared to the offline purchase on the spot.
City tours, excursions and tickets in Playa de las Americas and surroundings
This guide to cultural sights Playa de las Americas is protected by the copyright law. You can re-publish this content with mandatory attribution: direct and active hyperlink to
www.orangesmile.com
.
Unique spots in Playa de las Americas and near
Piramides de Guimar
From the series
"Top Survived Pyramids from Previous Civilizations"
Check on the map:
Distance from Playa de las Americas center - 41.1 km.
The Guimar Pyramids, located in the Spanish city of the same name, have recently become one of the most visited sites in the country. At present there are six pyramids on the territory of the popular Canarian spa. They have the regular step form and are made of stone. In contrast to the other old buildings of this kind, the Guimar Pyramids have no burden of terrible secrets and legends. They were built by the locals without any deep purpose. …
Read further
Magic Carpets Street
From the series
"Top 13 Most Fantastic and Colorful Streets and Quarters"
Check on the map:
Distance from Playa de las Americas center - 40.6 km.
One of the most fascinating streets in the world is situated on the island of Tenerife, in La Orotava. Every year, Corpus Christi is celebrated in this ancient town in June. The main street in front of the town hall is decorated with artful handcraft carpets. Volcanic sand of different shades is used to draw this unique pictures. The best artists of the city spread sand and flower petals on the pavement to make incredible beautiful artistic compositions depicting biblical motifs. …
Read further
Car rental on OrangeSmile.com
Photogallery of cultural heritage of Playa de las Americas
Landmarks of culture on Playa de las Americas map: art-galleries, monuments, palaces, etc
Excursions over cultural sights of neighbours of Playa de las Americas
Culture guide to Playa de las Americas. Which fascinating sights to visit once you are in Playa de las Americas: temples, churches, museums, theaters and castles. Recommendations (with addresses, phone numbers and links) on the places 'must visit' in Playa de las Americas. Plan your own city excursion by using this page info!