Preparing your trip to Paris: advices & hints - things to do and to obey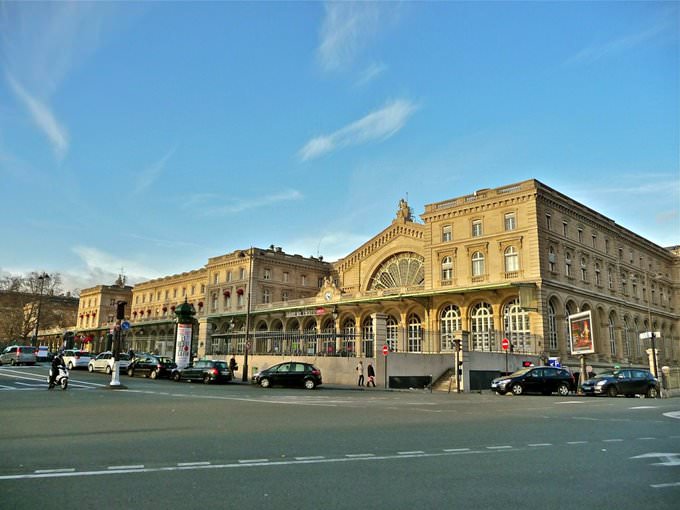 1.
Travelers are not recommended to rent a car, because driving through the streets of the city may be very difficult due to heavy traffic jams.
2. Subway is the best way to move around the city. Tourists also have an opportunity to rent a bike.
3. Local markets are simply the best destination for buying food. The prices here are much lower and the quality and the selection of goods simply cannot be compared even with large chains of supermarkets.
4. Guests are recommended to buy the so called "city card", which gives you the right for a reduced fare on public transport. Cardholders can also get some discounts on visiting some cultural attractions.
5.
Any sale of alcoholic beverages is prohibited after 22:00 in large shopping complexes. However, this rule does not apply to smaller shops. Copyright www.orangesmile.com
6. The majority of night entertainments are open until 7 a.m., but the sale of alcohol is permitted only until 5:30 a.m.
7. The best time to visit Paris is from March to June. At this time of the year the city is always full of tourists, so all hotel bookings should be made in advance.
Parisians have always been distinguished by gallantry and enthusiasm. They are very generous and trusting. At the same time, many tourists notice such features of local people as cunning and …
Open
8.
Currency should be exchanged only in special places and banks, otherwise there is a risk of becoming a victim of a fraud.
9. The majority of public agencies work from 9:00 to 17:00; the lunch begins at 13:00 and no more than an hour and a half.
10. Do not walk in the city wearing sports clothing or an excessively bright outfit. Classic style will be the best choice.
11. Pedestrians, as well as motorists, should not forget to follow traffic rules. If you break them, the fine for violation can be very high.
12.
The locals are always happy to help tourists and to answer their questions. Basic rules of politeness are the only thing to remember when dealing with Parisians.
Preparing your trip to Paris: advices & hints - things to do and to obey You can re-publish this content with mandatory attribution: direct and active hyperlink to
www.orangesmile.com
.
What to visit being in Paris - unique sights
House on Rue D'Alsace
From the series
"Unique living houses"
Check on the map:
Distance from Paris center - 5.4 km.
Quite often, there is no place for arrangement of parks and gardens in modern cities. Vertical gardening architectural structures can significantly improve the environment. Each project of Patrick Blanc is unique. In whatever city he is creating an open air botanical garden, he always uses only plants that are typical for the region. This greatly facilitates caring for green facades and makes them look the most natural way. Flower houses of Patrick Blanc have another important feature. Plants serve as natural blinds for the house and protect it from the sun, so even buildings without air conditioning always feature pleasant coolness. …
Read further
Eiffel Tower Experience
From the series
"Breathtaking high-altitude observation points with panoramic views on cities"
Check on the map:
Distance from Paris center - 4.1 km.
An entrance fee depends on which of the three viewing platforms you want to see. The most expensive ticket allows entering the highest deck. Only there you can see historic streets of Paris in all their glory. This place is ideal for admiring the night city. In addition to excellent viewing platforms at the Eiffel Tower, there are restaurants and cafes offering panoramic views of the surrounding area, as well as shops and stalls, where you can buy nice souvenirs. The most curious travelers can visit museums and galleries in the tower. …
Read further
Eiffel Tower
From the series
"15 unofficial man-made wonders of the world"
Check on the map:
Distance from Paris center - 3.9 km.
Currently, one of the most famous towers in the world is essential for the practical usage. It is home to dozens of television antennas and radio equipment, cell towers, and even a unique weather station that monitors the radiation level in the city and the level of air pollution. Tourists can visit the tower at a reasonable cost. They can go up to its upper levels, ride vintage elevators, and admire the panorama of the city from dedicated lookouts. The ground floor of the tower houses the famous restaurant 58 Tour Eiffel, as well as some nice souvenir shops. …
Read further
City tours, excursions and tickets in Paris and surroundings
Photos of Paris
Services search (pharmacy, police, parking, banks) on Paris map
Tips for the cities around Paris
Travelling to Paris - advices and tips. What should be provisioned in advance, the rules you might want to follow, and the things you better avoid doing in Paris. We help you to make your trip smooth and easy, with no unexpected surprises.