Preparing your trip to Paris: advices & hints - things to do and to obey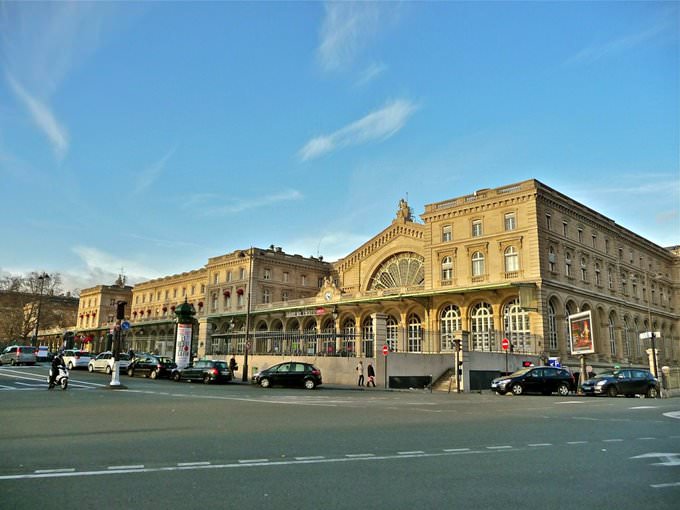 1.
Travelers are not recommended to rent a car, because driving through the streets of the city may be very difficult due to heavy traffic jams.
2. Subway is the best way to move around the city. Tourists also have an opportunity to rent a bike.
3. Local markets are simply the best destination for buying food. The prices here are much lower and the quality and the selection of goods simply cannot be compared even with large chains of supermarkets.
4. Guests are recommended to buy the so called "city card", which gives you the right for a reduced fare on public transport. Cardholders can also get some discounts on visiting some cultural attractions.
5.
Any sale of alcoholic beverages is prohibited after 22:00 in large shopping complexes. However, this rule does not apply to smaller shops. Copyright www.orangesmile.com
6. The majority of night entertainments are open until 7 a.m., but the sale of alcohol is permitted only until 5:30 a.m.
7. The best time to visit Paris is from March to June. At this time of the year the city is always full of tourists, so all hotel bookings should be made in advance.
The choice of hotels in Paris is extensive and, of course, there are some unique ones that are well-known to travelers who enjoy staying in unusual places. Hotel Particulier is one of these …
Open
8.
Currency should be exchanged only in special places and banks, otherwise there is a risk of becoming a victim of a fraud.
9. The majority of public agencies work from 9:00 to 17:00; the lunch begins at 13:00 and no more than an hour and a half.
10. Do not walk in the city wearing sports clothing or an excessively bright outfit. Classic style will be the best choice.
11. Pedestrians, as well as motorists, should not forget to follow traffic rules. If you break them, the fine for violation can be very high.
12.
The locals are always happy to help tourists and to answer their questions. Basic rules of politeness are the only thing to remember when dealing with Parisians.
Preparing your trip to Paris: advices & hints - things to do and to obey You can re-publish this content with mandatory attribution: direct and active hyperlink to
www.orangesmile.com
.
What to visit being in Paris - unique sights
Hydraulic lift in Louvre
From the series
"Top 16 most exotic elevators and lifts in the world"
Check on the map:
Distance from Paris center - 0 km.
The futuristic elevator runs very quietly and absolutely quietly. The elevator can accommodate up to ten people. Thanks to the open elevator construction, you can visit the museum sheds during the journey. The elevator in Louvre is considered one of the most futuristic and unusual in the world. …
Read further
Cremieux Street
From the series
"Top 13 most fantastic and colorful streets and quarters"
Check on the map:
Distance from Paris center - 1 km.
That is why the Cremieux Street is often called The Little Britain. Amazing shops and eating places are open on the ground floors of many historical buildings. Each of historic houses has its unusual decorations; search for them will turn into a fascinating quest. Colorful drawings of animals and birds, carved handles on front doors, fake windows and flowerpots of different shapes will help you to have fun for several hours. …
Read further
Musee Edith Piaf
From the series
"Famous museums of world celebrities"
Check on the map:
Distance from Paris center - 2 km.
Any donations to the museum's fund  are welcome. In addition, visitors will have an opportunity to purchase mementos of the trip. Those are interesting books about the singer, disks with her songs, as well as amazing photos. Even those who are not familiar with works of Edith Piaf have to visit this sight. For many people in France, she is still an idol. So, not only tourists, but also locals like to come to the museum. Songs of Edith Piaf are always played in this cozy apartment. Very relaxed and homely atmosphere, which is not typical for conventional museums, reigns here. …
Read further
City tours, excursions and tickets in Paris and surroundings
Photos of Paris
Services search (pharmacy, police, parking, banks) on Paris map
Tips for the cities around Paris
Travelling to Paris - advices and tips. What should be provisioned in advance, the rules you might want to follow, and the things you better avoid doing in Paris. We help you to make your trip smooth and easy, with no unexpected surprises.