Preparing your trip to Ottawa: advices & hints - things to do and to obey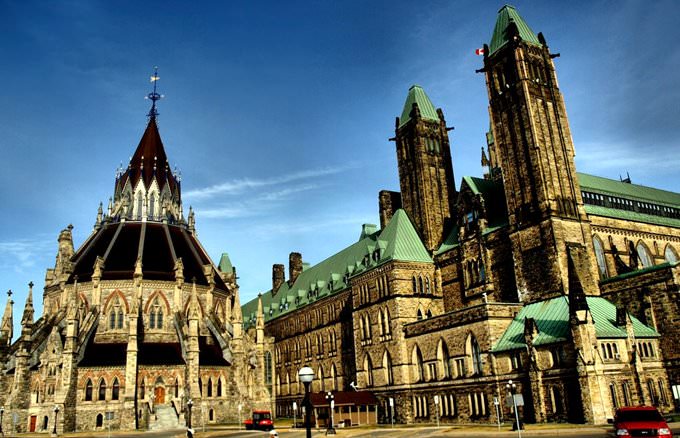 1.
The optimum way to pay for goods and services in Ottawa is national currency as any other currency including US dollars is not accepted in the city. It should be noted that currency can be exchanged only in large banks, most of the bank departments provide the currency exchange service only to regular customers. It is better to exchange the currency at home before a departure or back up a journey with enough quantity of traveler checks.
2. Alcohol drinks as well as tobacco goods are sold only in specialized stores. These types of products feature two rates – daytime and nighttime. In some stores these rates can sufficiently differ. It should be noted that tobacco goods and alcohol drinks are sold only to adults. That is why in order to avoid misunderstanding and troubles one should have an authorized passport copy by oneself.
3. Being on shopping and having too much of purchases one can employ courier service to take the haul to a hotel. For a small cash reward the haul will be supplied to a place in the shortest period of time.
4. One of the most challenging problems of the city is still high pickpocket rates. One should keep an eye on personal things in public places. One should not leave begs and other personal items unwatched under any conditions. Tourists should better refuse offers from individuals no matter how tempting these offers may seem.
5.
Central streets of the city of Ottawa are safe and free for promenades even late at night. Commonly central areas of the city are filled with rather buzzing and vivacious atmosphere even at nightfall. One should not set alone for exploration of the remote areas of the city even in the day time. These districts should better be explored with a guide and a tour group. Copyright www.orangesmile.com
6. Those tourists looking for spending much time in the open air and to visiting of local parks and gardens should specify rules in force. Not all the territories of parks and nature reserves are allowed for picnicking and camping. For violating these rules one can be charged with high fees. .
7. Many nature reserves are inhabited with plenty of wild animals. That is why travelers should keep close to a guide during a tour and in case of non typical situation tourists should follow the guide's advice.
This is a surprisingly quiet and beautiful city despite the fact that such peaceful atmosphere is not typical for large metropolitan regions. Here you will find many spacious forests, city …
Open
8.
All the hotels and inns are equipped with American standard sockets. The utility supplied voltage is 110V. All the necessary connectors and adapters can be bought in specialized stores or requested directly in the hotel.
Preparing your trip to Ottawa: advices & hints - things to do and to obey You can re-publish this content with mandatory attribution: direct and active hyperlink to
www.orangesmile.com
.
City tours, excursions and tickets in Ottawa and surroundings
Canada: travelling advices
4. Canada is a country of wild and untouched nature. Even in large cities you can find squirrels, raccoons on the streets, sometimes coyotes come to the roads. Animals cannot be caught or their livelihoods interfered with in any way.
5. In Canada, food is quite expensive and the prices of food in restaurants and cafes and supermarkets do not differ much from each other. Portions in cafes and restaurants are large, and therefore one dish is enough for 2-3 people.
6. The level of crime in Canada is low, but travelers should be careful in popular tourist places, especially at Niagara Falls. There you can meet with pickpockets.
7. In the remote quarters of Ottawa and Montreal are the neighborhoods where emigrants from Africa live. In such neighborhoods, tourists should not go to avoid conflicts with locals. …
Open
Photos of Ottawa
Services search (pharmacy, police, parking, banks) on Ottawa map
Tips for the cities around Ottawa
Travelling to Ottawa - advices and tips. What should be provisioned in advance, the rules you might want to follow, and the things you better avoid doing in Ottawa. We help you to make your trip smooth and easy, with no unexpected surprises.