Preparing your trip to Orlando: advices & hints - things to do and to obey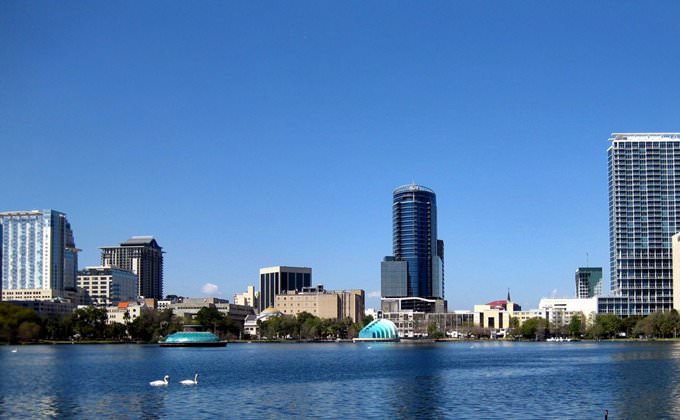 1.
Orlando features hot and humid weather all the year round. The rainiest months are considered to be September and October. Those tourists looking for visiting excursions as well as active leisure fans should better plan a visit to Orlando within October and May.
2. The most convenient way to cruise the city is by car. A vehicle can be rented in one of numerous rental centers of the city. The most popular centers to rent a car are considered to be the Alamo, Enterprise Rent-EZ-car, Avis and "L&M rent a car" ones. Landmarks and sights as well as entertaining spots of the city are located far from each other that is why a car will be the optimum way for organizing a city exploration tour.
3. Drivers should take into account that central streets are rather traffic jammed in late afternoon. The suburbs of large entertaining centers feature jams on Saturdays and Sundays as these are considered to be shopping days.
4. Among city transport means travelers will find buses and trolleybuses. A cost of a trip will be about 2 USD. A special Lymmo type bus is cruising the city center. The bus offers free rides. Taxi cars are available at any part of day and night. A taxi car can be called by phone or stopped right in the street.
5.
Local restaurants and cafes welcome tips. 10% of the total order will be quite enough to reward a waiter meanwhile in upscale gastronomy establishments a service fee may be included into the bill. In this case a total amount should be rounded up to any convenient sum. Copyright www.orangesmile.com
6. Many museums and entertaining centers should better be visited in groups or with a family as in this case one can get good discounts. Some museums offer free entrance for kids under three years old and kids aged 4 till 17 years old are offered sufficient discounts.
7. Local entertaining centers meet the heaviest visitors' traffic on Friday evenings and during Saturdays. The checkout lines can be rather great and it will take long to get into a destination that is why a visit to popular entertaining establishments should better fall within weekdays.
Discovering the architecture of Orlando from bird's eye view! Spaceship Earth, Orlando Science Center , Florida Citrus Bowl, Kennedy Space Center, all those monuments are defining the image of Orlando …
Open
8.
Young people looking for visiting local eating houses and entertaining establishments should have an authorized copy of an identification documents by themselves. Restaurants and bars are prohibited to sell alcohol and alcohol containing drinks to visitors under 21. Casinos and night clubs are as well age restricted establishments.
Preparing your trip to Orlando: advices & hints - things to do and to obey You can re-publish this content with mandatory attribution: direct and active hyperlink to
www.orangesmile.com
.
What to visit being in Orlando - unique sights
Walt Disney World Resort
From the series
"The Most Fantastic Amusement Parks in the World"
Check on the map:
Distance from Orlando center - 24.3 km.
The most recognizable, the most popular and the largest entertainment park in the world is located near Orlando, in the scenic Lake Buena Vista district. Disneyland is the dream of millions of children from all over the world. The extent of the world's largest adventure park is simply unbelievable. Its attractions and recreation zones have the overall area of ​​121.7 sq km. The author of the project of the entertainment complex was the outstanding film designer Walt Disney. Officially, the park opened on October 1, 1971, five years after the death of its founder. …
Read further
City tours, excursions and tickets in Orlando and surroundings
Photos of Orlando
Services search (pharmacy, police, parking, banks) on Orlando map
Tips for the cities around Orlando
Travelling to Orlando - advices and tips. What should be provisioned in advance, the rules you might want to follow, and the things you better avoid doing in Orlando. We help you to make your trip smooth and easy, with no unexpected surprises.