City break in Nurnberg. Active leisure ideas for Nurnberg - attractions, recreation and nightlife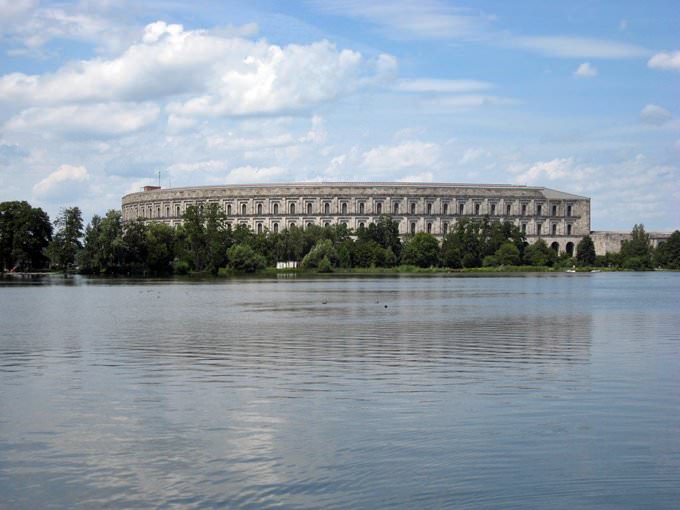 Nuremberg is a perfect tourist destination for family vacations. The city is visited by the gastronomy tourism fans, night entertainment admirers, shop-a-holics and eco tourism enthusiasts. The city presents numerous entertaining establishments meeting every tourist taste and fancy. A vast choice of entertainments of the destination will turn each day spent in Nuremberg into a unique adventurous journey. The Nuremburg Zoo invites city guests and residents every day. The park features astonishing decoration and presents a huge collection of animals from all over the world. The main inhabitants of the park are still monkeys. Zoo visitors can feed these cute animals and take some funny pictures of the visit.
Cultural life in Nuremberg is rich in bright and remarkable holidays and festivals which are fully reflecting traditions and customs of local folks. The Volksfest festival is at best …
Open
The territory of the park features an excellent rest zone with a playing ground for kids that turns a park to a perfect destination to spend the whole day there. Another original way of family leisure is cinema visit as the city hosts several dozens of cinemas. One of the most popular cinemas of Nuremberg is Admiral offering comfortable halls and perfect choice of movies.
Not far from the city center tourists will find the CineCitta cinema. The cinema is surrounded with numerous gastronomy establishments and several night clubs which can add the cultural program of tourists after visiting of the cinema. The city of Nuremberg offers upscale spa centers for those who can not imagine a day of their life without beauty treatments. The Cocoons spa center offers a vast choice of massage therapies and an excellent swimming pool. Copyright www.orangesmile.com
The city of Nuremberg offers its guests a rich cultural program as the tourist destination has preserved plenty of historical landmarks and sights and offers various museums for exploration. …
Open
A popular place for rest and leisure among city guests is an equestrian center named Reitstall Marienberg Nurnberg. The center organizes riding trips through scenic nature areas and offers master classes for those who desire to master horse riding. Nuremberg will stun its guests with numerous night entertainments as clubs and dance floors. An interesting entertaining center is Starclub.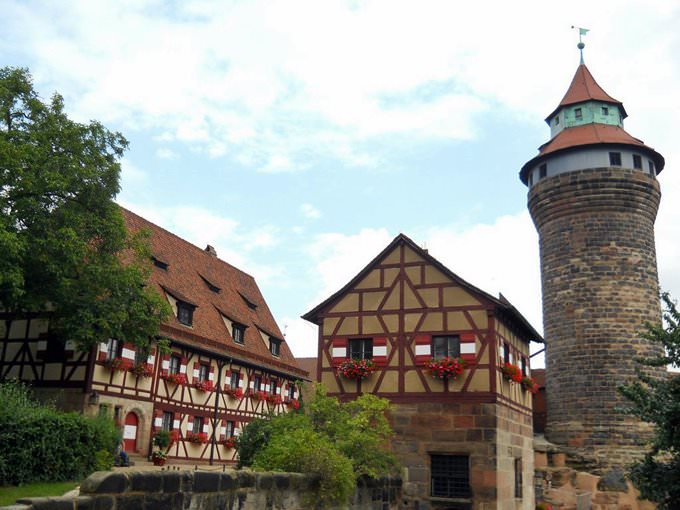 The club offers best sorts of German beer, hot dancing floor and best music sets for inspiration. For those who seek for privacy the club offers a nice romantic garden. The club holds different concerts and performances of popular music bands. Rock fans will love the Rockfabrik night club which also offers theme parties and original entertaining events. The Mach1 night club is known far beyond the city boundaries. It offers a huge rest zone in the hall, bright dance floors and a trendy bar with best sorts of spirits and cocktails. Several times per month the club holds interesting events and presentations.
This guide on active recreation and leisure in Nurnberg is protected by the copyright law. You can re-publish this content with mandatory attribution: direct and active hyperlink to
www.orangesmile.com
.
City tours, excursions and tickets in Nurnberg and surroundings
Reference information
Amusement parks near Nurnberg
♥ Amusement park 'Playmobil FunPark' Zirndorf, 10.1 km from the center.
On the map
Photo
♥ Amusement park 'Schloß Thurn' Heroldsbach, 26.4 km from the center.
On the map
Photo
♥ Amusement park 'Fränkisches Wunderland' Plech, 35.8 km from the center.
On the map
Photo
♥ Amusement park 'Freizeit-Land Geiselwind' Geiselwind, 57.7 km from the center.
On the map
Photo
♥ Amusement park 'Märchenwald Saalburg' Saalburg, 125.8 km from the center.
On the map
Photo
Water attractions around Nurnberg
♥ Water park 'Kristall Palm Beach' Stein, 7.4 km from the center.
On the map
Photo
♥ Water park 'Aquaforum Františkovy Lázně' , 117.8 km from the center.
On the map
Photo
Michelin-starred restaurants in Nurnberg
♥ Restaurant 'Restauration Fischer' NÜRNBERG. Type - International. 0.8 km from the center.
On the map
Photo
♥ Restaurant 'MINNECI Leonardo' Nürnberg. Type - Italian. 0.8 km from the center.
On the map
Photo
♥ Restaurant 'IU & ON' NÜRNBERG. Type - Thai. 1 km from the center.
On the map
Photo
♥ Restaurant 'Wonka' NÜRNBERG. Type - Modern cuisine. 1 km from the center.
On the map
Photo
♥ Restaurant 'Würzhaus' Nürnberg. Type - Modern cuisine. 1.1 km from the center.
On the map
Photo
Attractions and entertainment in Germany
Don't forget about water activities and extreme sports. There is a large number of lakes and rivers in Germany. Kayaking, windsurfing, water skiing, and swimming are popular there. Smooth and safe rafting is held in the area of ​​Spreewald in Brandenburg; more extreme activities take place at the Alpine streams in Bavaria. Biathlon, skiing, bobsleigh, and snowboarding are popular winter sports. Winter recreation centers are located in the Northern Limestone Alps, the Bavarian Forest, Harz and the Fichtel Mountains. The infrastructure for winter sports is well-developed, so each traveler can choose a trek that fits his or her physical form. …
Open
Photogallery of picturesque Nurnberg
Search for active leisure and attraction spots on Nurnberg map
City break ideas for neighbours of Nurnberg
Guide to your best city break in Nurnberg - popular places for recreation and leisure. Things to do during the day in Nurnberg - attractions, parks, beaches, aquaparks, racing tracks, biking trails or waterski. Recommendations (with addresses, phone numbers and links) where to spend your time in the evening (bars, discos, clubs, etc.). We share some good ideas and the question 'What to do in Nurnberg?' disappears immediately.