Cuisine of Nice for gourmets. Places for dinner - best restaurants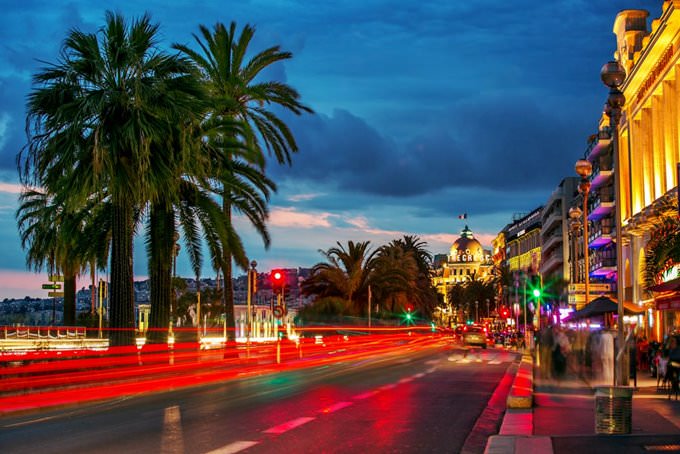 Christian Plumail restaurant is one of the most prestigious culinary institutions in Nice. This place will be surely loved by fans of seafood, as well as by those who are not indifferent to authentic Italian pizza. Pizza here is prepared according to an ancient Roman recipe, so even demanding gourmets will be truly delighted with it. The city has a restaurant dedicated to American cuisine - Texas City. Here visitors usually buy sandwiches, roast lamb, steak, turkey with spices and other food that is usually served in any restaurant of America.
The center of Nice is the location of one of its main attractions - La place Massena. In the center of the square is installed a very unusual monument in the shape of an arc. Quite a notable …
Open
The menu of Wayne's restaurant contains dishes from various international cuisines, and the restaurant with the sonorous name Le Bar du Coin is one of the best dining facilities of the city specializing in cooking local food. At a glance, the restaurant's menu may seem somewhat monotonous - traditional pasta, risotto and pizza are the basis of dishes served here. However, the meals are cooked in accordance with various recipes, so each dish is unique. Le 22 Septembre restaurant will please not only by a large selection of national dishes, but also by some very nice prices. This is one of the most popular dining facilities for tourists who are used to save on everything.
The menu of the restaurant named L'Ile de Boularo features absolutely different dishes. It serves fragrant kebabs, original seafood dishes and numerous vegetarian dishes. The restaurant has a spacious dance floor, so the tasting of signature dishes can be successfully combined with dancing. Vegetarian travellers will find all what they need in La Zucca Magica restaurant that specializes on vegetarian cuisine. Cozy atmosphere, helpful staff and regularly updated menu have made this place a popular holiday destination not only for residents of the city, but also for its guests. Delicious dishes made of pumpkin, which are prepared in many different ways, remain the main "specialty" of La Zucca Magica. Copyright www.orangesmile.com
Nice is one of the most attractive resorts in French Riviera. In this city you will surely find widest number of entertainment options. The majority of most prestigious night clubs and …
Open
Various fish dishes make up the basis of the regional cuisine in Nice. Local chefs cook delicious surmullet that they usually serve with polenta. Fans of more refined food will like sea bass fillet cooked in a special almond sauce. During the process of cooking, the tender fish fillet gets a crispy nut crust. Nice restaurants specializing in the national cuisine also offer unusual delicacies, for example, cannelloni with a special frog leg sauce.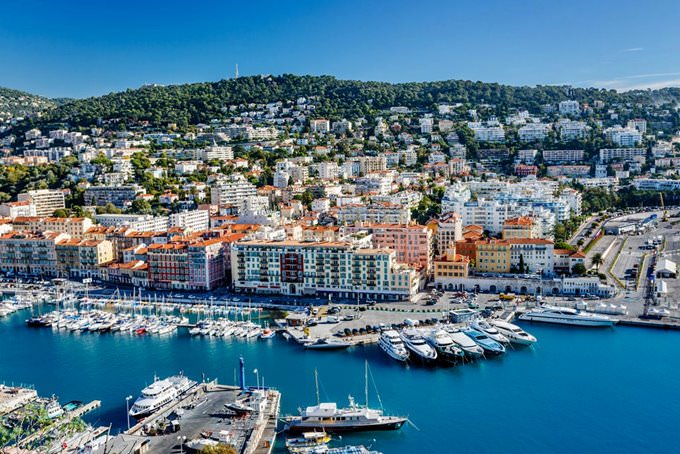 Salad Nicoise has become a calling card of many local restaurants that serve the national cuisine. This salad is recognized as one of the most complicated in the culinary and one with the biggest number of ingredients. Local chefs cook it in accordance with classical traditions. Salad Nicoise contains artichokes, tuna, anchovies, and black olives. The dressing for this salad is based on premium olive oil and wine vinegar.
1. Fans of shopping should not forget to should visit «degriffes» shops, in which they can buy clothes and shoes of famous brands. These shops sell unsold merchandise from department …
Open
Mesclun is also a very interesting salad. It is a mix of various salad greens that grow in the Mediterranean region. As a rule, Mesclun contains such ingredients as chicory and dandelion leaves. Needless to say, it has a very unusual taste. Gourmets and experienced foodies also like Courgettes Fleurs – tender omelet with zucchini flowers.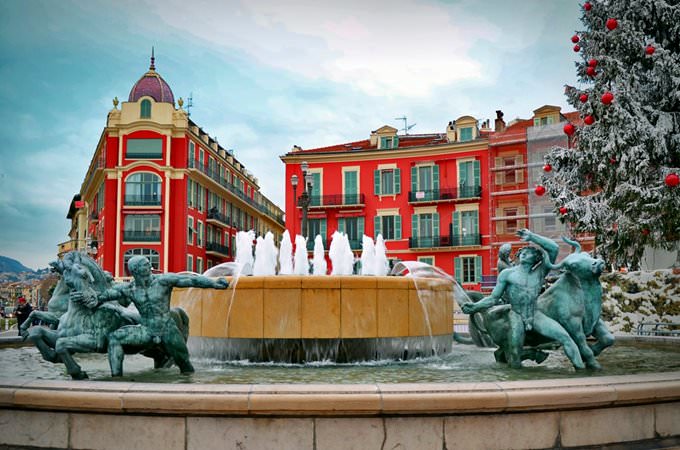 The choice of meat dishes in restaurants of Nice will please even most demanding visitors. Local people like Pieds et Paquets. It is a stuffed lamb leg that is slow cooked. Thanks to a special and complicated cooking method, the ready meat tastes amazing. Boeuf en Daube is a signature local dish with beef. The meat is cut into small pieces and then stewed in red wine together with garlic and various spices.
Nice is one of the best places in the whole country to enjoy new discoveries and get acquainted with the culture of elegant France. If you do not want to spend several days examining regular …
Open
When it comes to interesting vegetable dishes that tourists should try at local restaurants, Ratatouille comes first. This ever-popular vegetable ragout is available in different variations. As a rule, it contains such ingredients as eggplants, zucchinis, tomatoes, and onions. Vegetables are stewed in olive oil. Some chefs add unusual and creative ingredients to make their versions of Ratatouille taste in a fresh way.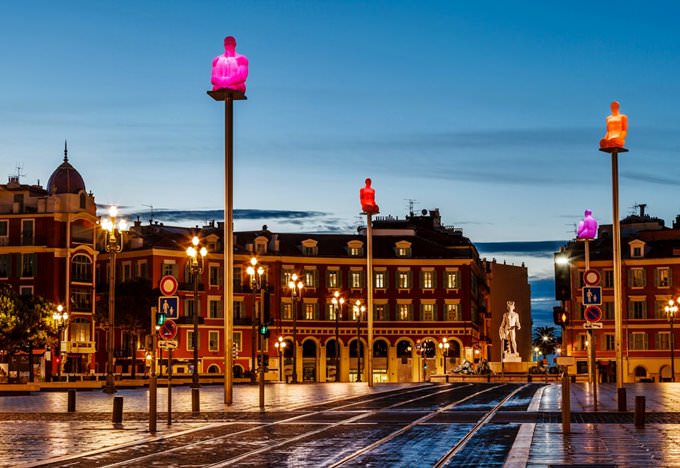 Fans of desserts simply cannot leave Nice without trying local ice cream named Fenocchio. It has an incredible variety of flavors. In Nice, one can find dozens of types of this popular dessert. The most unusual flavors of this ice cream are lavender, jasmine, violet, chewing gum, spinach, and even Coca-Cola. Fans of beer can even try ice cream with the taste of their favorite foamy drink.
While searching for a hotel in Nice, pay attention to the high-class Ellington. The opening of the hotel took place nearly a hundred years ago, so the unique thematic hotel is located in the …
Open
Crispy Socca pancakes are one more popular dessert in the region. These pancakes are made from chickpea flour. Fragrant Socca has become one of the most popular types of street food in Nice. Sometimes they come with various fillings, such as fruits or cheese. Pancakes with fragrant Provence herbs are a classic dish in the cuisine of the region. Many local people eat these pancakes for breakfast or order them as a light snack.
This guide to cuisine and restauraunt in Nice is protected by the copyright law. You can re-publish this content with mandatory attribution: direct and active hyperlink to
www.orangesmile.com
.
City tours, excursions and tickets in Nice and surroundings
Where to go for dinner in Nice: recommended cafe and restaurants
Chantecler-La Rotonde
Where: Hôtel Negresco, 37 promenade des Anglais, Nice; Telephone: +33 (0)4 93 16 64 00;
Le Grand Balcon
Where: 10, rue Saint-François-de-Paule, Nice; Telephone: +33(0)4 93 62 60 74;
Sapore
Where: 19, Rue Bonaparte, Nice; Telephone: +33 (0)4 92 04 22 09;
People
Where: 12, Rue Pastorelli, Nice; Telephone: +33 (0)4 93 85 08 43;
Le Grand Café de Turin
Where: 5, place Garibaldi, Nice; Telephone: +33 (0)4 93 62 29 52; More info: In the northern part of the old town.;
Reference information
Michelin-starred restaurants in Nice
♥ Restaurant 'La Pescheria' Nice. Type - Italian. 0.1 km from the center.
On the map
Photo
♥ Restaurant 'Mon Petit Café' Nice. Type - Modern cuisine. 0.2 km from the center.
On the map
Photo
♥ Restaurant 'Le Séjour Café' Nice. Type - Modern cuisine. 0.2 km from the center.
On the map
Photo
♥ Restaurant 'Le Rolancy's' Nice. Type - Classic cuisine. 0.2 km from the center.
On the map
Photo
♥ Restaurant 'Les Sens' Nice. Type - Modern cuisine. 0.2 km from the center.
On the map
Photo
♥ Restaurant 'Les Deux Canailles' Nice. Type - Modern cuisine. 0.3 km from the center.
On the map
Photo
♥ Restaurant 'Flaveur' Nice. Type - Modern cuisine. 0.4 km from the center.
On the map
Photo
♥ Restaurant 'Les Épicuriens' Nice. Type - Traditional cuisine. 0.4 km from the center.
On the map
Photo
♥ Restaurant 'L'Empire' Nice. Type - Modern cuisine. 0.5 km from the center.
On the map
Photo
♥ Restaurant 'L'Aromate' Nice. Type - Creative. 0.5 km from the center.
On the map
Photo
Nice in photo set
Searching where to eat - restaurants and cafe on Nice map
Cuisine and restaurants in the neighbours of Nice
Travel notes on best cuisine and restaurants of Nice (France) on OrangeSmile.com. Famous recipes and traditional dishes and courses in Nice restaurants. Where to eat - our recommendations on popular places in Nice, where you can taste delicious meal and also spend a good time with your friends.