Preparing your trip to Nice: advices & hints - things to do and to obey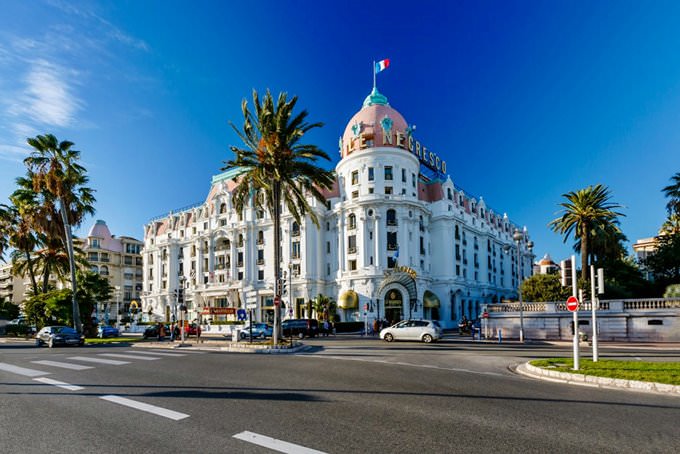 1.
Fans of shopping should not forget to should visit «degriffes» shops, in which they can buy clothes and shoes of famous brands. These shops sell unsold merchandise from department stores, and prices are several times lower than in regular shops.
2. Service charge in hotels and restaurants is usually included in the total bill and estimates around 15% of the full amount. Tips can be left only in some open-air cafes and bars, but this is not necessary.
3. When you visit a restaurant, a bar or a night club, you should be very attentive to the choice of clothing. Provocative and revealing outfits are not recommended.
4. You should not sit at the first free table you see in a restaurant as it can be already booked. A waiter indicates free sets to guests.
5.
Make sure you watch your belongings carefully in the crowded places. Despite the fact that the crime level in Nice is one of the lowest in the country, many citizens and guests of the city cannot protect themselves from dexterous pickpockets. Copyright www.orangesmile.com
6. Locals really appreciate all attempts of visitors to speak their native language. Make sure you learn several phrases in French. This will not only easier the communication with citizens, but also will help to gain respect of hotels' employees.
7. Street markets open very early. Many traders start closing their outlets already at the noon, so it's recommended to go shopping early.
Le Meridien Nice, which is located on Promenade des Anglais, remains one of the most expensive and luxury hotels in Nice. Even the most discerning guests will be pleased with posh suites for …
Open
8.
If your French friends invite you to visit their home, you should not refuse in any case as it can hurt hospitable people. Friends should definitely present modest gifts. A bouquet of flowers and good wine will be enough.
9.
While walking on the sidewalk, you must be especially careful. Thieves on motorbikes are one of the major problems of Nice. They snatch bags from passers-by on the go.
Preparing your trip to Nice: advices & hints - things to do and to obey You can re-publish this content with mandatory attribution: direct and active hyperlink to
www.orangesmile.com
.
What to visit being in Nice - unique sights
Col de Turini
From the series
"Most Spectacular Mountain Roads"
Check on the map:
Distance from Nice center - 32.5 km.
The road is considered to be extremely dangerous because of the abundance of sharp turns and relatively small width, however, for many years it remains one of the most interesting ways in the world. During the trip, travellers have an opportunity to admire the most beautiful canyons and gorges, interesting bridges and mountain scenery. Experienced motorists recommend to use the road at a speed not exceeding 30 km / h. The most dangerous sections of the route are those with hairpin bends and up to 180 degrees. …
Read further
Promenade de la Croisette
From the series
"The Most Beautiful Waterfronts and Embankments"
Check on the map:
Distance from Nice center - 25.7 km.
The building of the promenade has begun at the second part of the nineteenth century by the head of the city's order. At that time there was built a beautiful street, that was named the Impératrice Street. Along the promenade the most luxurious building in the city was concentrated. After the Second World War some buildings were ruined and needed to be rebuilt, some were saved and now stay at the promenade. Along the promenade you will see several elite beaches. Sand for them was specially brought from the southern countries. Nowadays everyone can visit them. The only thing you have to do is to pay for it. …
Read further
City tours, excursions and tickets in Nice and surroundings
Photos of Nice
Services search (pharmacy, police, parking, banks) on Nice map
Tips for the cities around Nice
Travelling to Nice - advices and tips. What should be provisioned in advance, the rules you might want to follow, and the things you better avoid doing in Nice. We help you to make your trip smooth and easy, with no unexpected surprises.