City break in Nessebar. Active leisure ideas for Nessebar - attractions, recreation and nightlife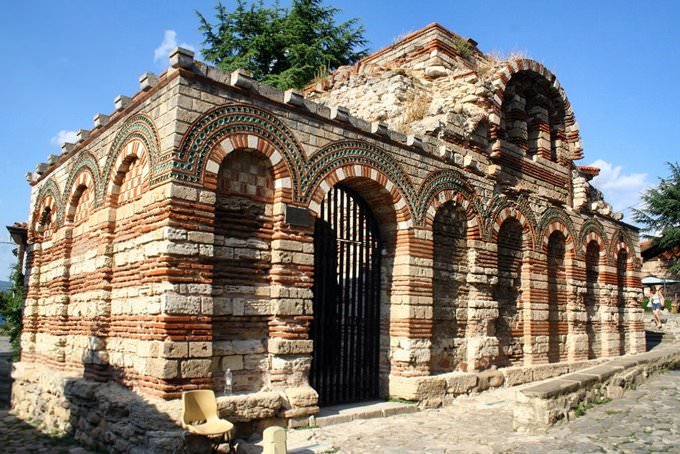 Scenic beaches are still the main places of recreation among tourists. The largest beach on the territory of the city is considered to be the South Beach. The coastal area there features numerous sun protected zones and is a perfect destination for a family recreation. The beach is open for visitors 24/7. Travelers may rent lounge chairs and other beach equipment and gears at a low cost. Many travelers prefer to set to the neighboring recreation area being the Sunny Beach health resort which is located in the nearest suburbs of Nesebar.
1. National currency is the only means to pay for purchases and services in the city. Tourists can exchange currency in one of the local banks or private exchange offices. Large …
Open
The health resort offers scenic beach areas which are well equipped for comfortable rest and leisure of guests. The Sunny Beach is the largest health resort on the territory of the country. Its visitors get a chance to enjoy various kinds of water attractions. The local water attraction park named Action will be of great interest for on water leisure fans.
The area of the water park features playing grounds for kids of all ages, numerous water slides and swimming pools with equipped terraces as well as attractive cafes and small restaurants. Diving fans should set to the Old Town as this is exactly the place of location of a famous diving center named Nemo. Copyright www.orangesmile.com
This is one of the most beautiful cities on the Black Sea coast. Majestic white rocks, blue sea, golden sand and endless beaches, surrounded by sand dunes – Nessebar is a true diamond. …
Open
The center organizes diving tours to the most exiting destinations for its clients. Amateurs and beginners can take several tutorials from expert divers. Bulgarian wines connoisseurs should set on tour to the Winery Hristis. The tour will surely turn of great interest and pleasure. Each winery tour ends up in wine tasting adding to the delight of tourists. One of the main types of leisure among Nesebar guests is visiting of the local scenic market places and shops, original souvenir shops scatter all over the city in every street.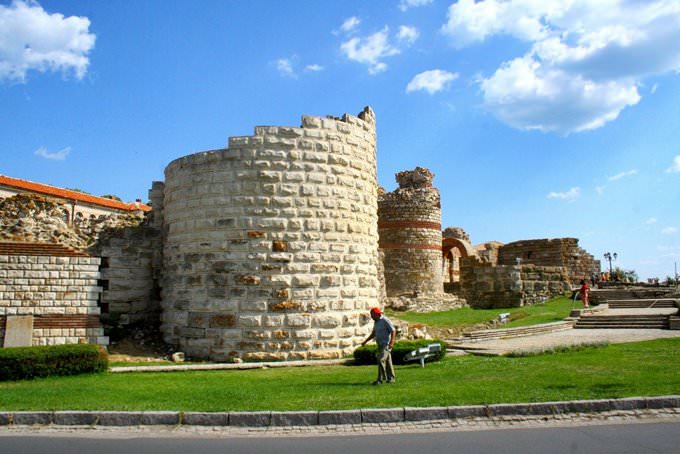 Every souvenir shop offers rose oil being the most popular souvenir not only in Nesebar but in most of the cities in Bulgaria. Folk costumes and embroideries are also rather popular souvenirs. Bulgarian porcelain is also of immense popularity among foreign guests. The city offers to visit several specialized stores to buy some original units, however tourists may find interesting porcelain items at open markets as well. A perfect memorable gift will be silverware. However guests are recommended to buy silver goods only in specialized stores. Tourists should also pay attention to the ethnic beverage "rakia" which is sold almost in every grocery store and super market.
This guide on active recreation and leisure in Nessebar is protected by the copyright law. You can re-publish this content with mandatory attribution: direct and active hyperlink to
www.orangesmile.com
.
City tours, excursions and tickets in Nessebar and surroundings
Reference information
National and city parks around Nessebar
♥ Nature Park 'Strandzha' , 72.7 km from the center.
On the map
Photo
♥ Nature Park 'Zlatni pyasatsi' , 73.5 km from the center.
On the map
Photo
♥ Nature Park 'Shumensko plato' , 95.9 km from the center.
On the map
Photo
Water attractions around Nessebar
♥ Water park 'Aqua Paradise Water Park' Nesebar, 2.7 km from the center.
On the map
Photo
♥ Water park 'Kuban Resort and Aquapark' , 3.7 km from the center.
On the map
Photo
Sites around Nessebar from our surveys on extreme Earth places
Sozopol
From the series
"Monochromatic Cities - Stunning Views"
Check on the map:
Distance from Nessebar center - 27.2 km.
Sozopol is an ancient seaside town in Bulgaria. This place is rather popular among celebrities. They like to come here for vacations. This city became popular among celebrities and ordinary people thanks to its wonderful beaches and nice hotels. The historical area of the city is placed on the peninsula. Today it is an architectural monument of the world meaning. All Sozopol's buildings are made from huge stone blocks of one color. The variety of buildings in the historical area contain a single ensemble. …
Read further
Car rental on OrangeSmile.com
Photogallery of picturesque Nessebar
Search for active leisure and attraction spots on Nessebar map
City break ideas for neighbours of Nessebar
Guide to your best city break in Nessebar - popular places for recreation and leisure. Things to do during the day in Nessebar - attractions, parks, beaches, aquaparks, racing tracks, biking trails or waterski. Recommendations (with addresses, phone numbers and links) where to spend your time in the evening (bars, discos, clubs, etc.). We share some good ideas and the question 'What to do in Nessebar?' disappears immediately.