Cuisine of Mykonos City for gourmets. Places for dinner - best restaurants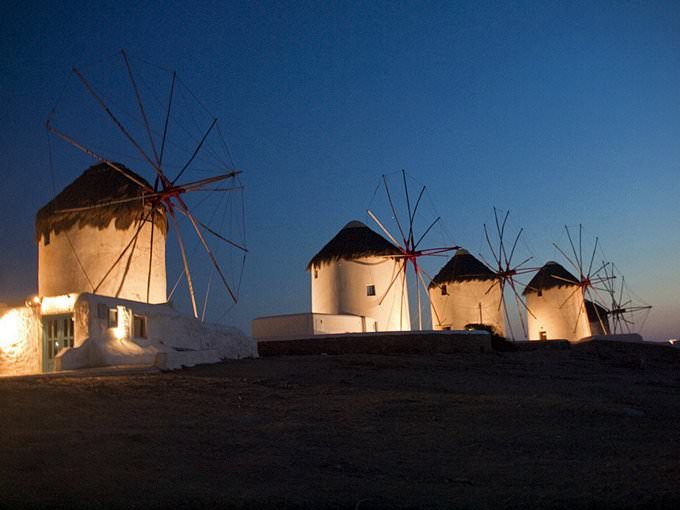 The island of Mykonos presents gastronomy establishments of different culinary trends however most in demand among island residents and travelers are the eating houses serving local cuisine. The Avli Tou Thodori restaurant which is considered the most popular on the island offers its guests a vast choice of ethnic cuisine dishes. Each dish features original chef execution and an amazing laying on the plate. Sea foods gourmands will surely appreciate the eating house as well. The Avli Tou Thodori restaurant will be a perfect destination for family visits with kids as the youngest visitors will be offered a special menu.
Mykonos is considered to be one of the most prestigious and expensive resorts of Greece. It attracts beach recreation fans as well as night clubs enthusiasts and haute cuisine admirers. …
Open
The same popular and interesting for tourists is the Kikis Tavern restaurant. The restaurant is elegant and warm and due to its inimitable atmosphere, romantic ambience and excellent quality of treats the place has gained popularity among travelers. By its decoration and appearance the restaurant resembles a cozy tavern or porter house, its hall is decorated with massive wooden furniture and original décor items.
The Fokos restaurant greets the visitors with popular Mediterranean cuisine dishes. Meat dishes prepared on the open fire are considered to be the house specialities. In addition to main courses the visitors are offered a great selection of accompaniments and original salads. The Lotus restaurant specializes in Mediterranean cuisine as well. A part of the tables are served on the open air terrace. Copyright www.orangesmile.com
1. The only means of public transport available on the island is a bus which routes cover almost the entire territory of Mykonos. However in evening buses are not convenient for trips as the …
Open
Restaurant visitors may try and taste house specialities and at the same time enjoy a breath taking view of flowerbeds surrounding the restaurant. Prudent tourists will love the Piccolo restaurant. Its main treats are still sandwiches and vegetable salads. The place is perfect for rest and recharging after long exhaustive tours through the city. Little visitors will get enthused with a variety of sweets and refreshing drinks.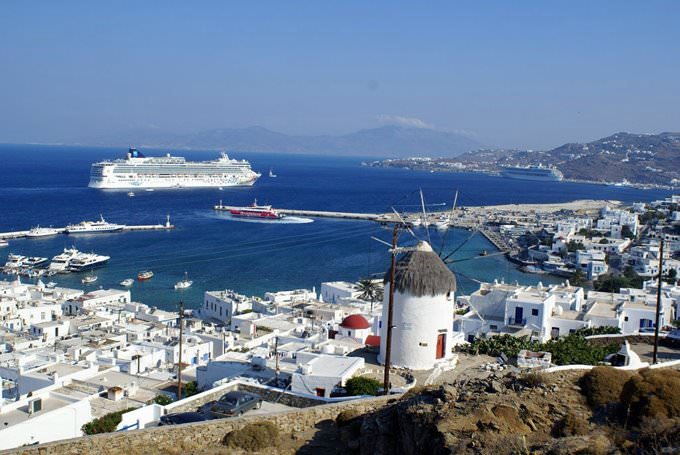 The To Maereio restaurant specializing in Greek cuisine, serves the visitors till late night. And during daytime the restaurant offers perfect set menu. The only down side of the eating house is a small hall which can not set comfortably many visitors at once. That is why tourists should reserve tables in the restaurant in advance. Italian cuisine admirers who can not imagine any meal without favorite pasta are recommended to visit the Mediterraneo restaurant. It is placed in the center of the city and will greet the visitors with modest prices. The restaurant will offer excellent treats as for traditional cuisine fans so for the admirers of dainty delicacies. The Mediterraneo restaurant features an excellent wine list to meet every taste and fancy.
This guide to cuisine and restauraunt in Mykonos City is protected by the copyright law. You can re-publish this content with mandatory attribution: direct and active hyperlink to
www.orangesmile.com
.
City tours, excursions and tickets in Mykonos City and surroundings
National cuisine of Greece
Among the hot dishes, musaka deserves a special attention. That's a baked dish of ground beef (usually lamb or veal), eggplant, and tomato. On top, the dish is seasoned with Bechamel sauce. Sometimes, potatoes, zucchini or mushrooms are also added to the casserole. Traditional soup, avgolemono, is cooked on the basis of chicken broth; lamb or beef may be used too. A fine pasta and egg-lemon mixture, which gives the soup an acidic taste, are added later. The dish is served as a puree; in cold state, it can be used as a sauce for other hot dishes. Spartan chowder is one of the most specific dishes of Greek cuisine. It is cooked of pork legs and blood with an addition of lentils and vinegar. The history of the soup goes deep into the antiquity. This kind of food was intended for old people who refused meat in favor of the young. …
Open
Car rental on OrangeSmile.com
Mykonos City in photo set
Searching where to eat - restaurants and cafe on Mykonos City map
Cuisine and restaurants in the neighbours of Mykonos City
Travel notes on best cuisine and restaurants of Mykonos City (Greece) on OrangeSmile.com. Famous recipes and traditional dishes and courses in Mykonos City restaurants. Where to eat - our recommendations on popular places in Mykonos City, where you can taste delicious meal and also spend a good time with your friends.