Colors of Muscat - traditions, festivals, mentality and lifestyle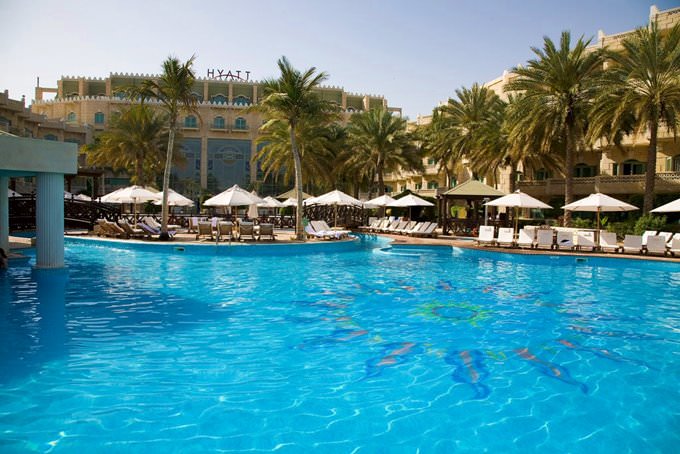 Local people are rather sociable and hospitable, they are respective and attentive towards foreign guests and are eagerly interested in traditions and culture of foreign visitors. City residents are tactful, polite and mannerly. One can justly say that these character traits of local folks are inborn. However the local people honor their native culture above all things and require the same highly respective attitude from foreign guests as well. Thus the city guests are offered to avoid smoking and eating in public places as this is not common. Smoking and eating is acceptable only in specially allotted places. Otherwise the action will promote outrage in local people.
Muscat features numerous historical and cultural landmarks and sights which will turn the city exploration into an unforgettable experience full of impressions and feelings. The main symbol …
Open
The local folks are rather decent towards alcohol consumption. Alcohol drinks can be consumed only in specialized places. Appearance in public places in the state of alcohol intoxication is considered to be one of the rude offences which definitely carry a penalty. A few remarks should be made on the city residents outfits.
Muscat as other cities of the country does not accept bright and revealing clothes. Surely the city visitors should not wear ethnic outfits however the look for city tours should be thoroughly chosen. The best choice will be a classic look in quiet colors. Plenty of jewelry and eye catching accessories are not accepted as well. Copyright www.orangesmile.com
Muscat boasts various entertainments to meet each taste and fancy of the visitors. Tourists should definitely visit one of the local beaches. Local folks do not feel enthused for beach …
Open
Muscat is a modern city which in unique manner fuses the traditions of past ages and the achievements of modern civilization. Many citizens give preference to European way of life devoting major time to work, family life and routine fuss. However there are many local residents who have devoted their lives to ethnic crafts. Fishery, farming, breeding of camels, horses and goats are the main ethnic crafts and occupations which just few years ago were the only way to survive for local people. One of the brightest and most impressive symbols considering local crafts is numerous wells which can be found in deserts. As many years ago so now natives need to cross vast deserted areas herding the cattle. The wells are for them the only source of fresh water in desert. A branched underground water supply system of many channels was developed many centuries ago.
This guide to traditions and festivals in Muscat is protected by the copyright law. You can re-publish this content with mandatory attribution: direct and active hyperlink to
www.orangesmile.com
.
City tours, excursions and tickets in Muscat and surroundings
National traditions of Oman
Women have less power and fewer rights and privileges than men, but they have a special place in families and the right to make decisions. Nowadays, women are allowed to work in many spheres of life, including politics. In cities, women often teach young children. A marriage with a cousin is considered an ideal choice in the country. Young people of both genders prefer to rely on their parents to find a suitable spouse for them. Love marriages are not widespread in the country. Polygamous marriages still exist in Oman, but, in recent years, men have preferred not to get a second or third wife but to divorce and marry again. …
Open
Car rental on OrangeSmile.com
Colors of Muscat in photos
Search for popular touristic sites on Muscat map
Traditions and festivals in cities around Muscat
Cityguide on traditions, mentality and lifestyle of people in Muscat. Learn the best periods to visit Muscat to discover its soul - authentic festivals, events and celebrations. We will also reveal the interesting habits, attitude towards the world and to tourists in Muscat.