Colors of Montevideo - traditions, festivals, mentality and lifestyle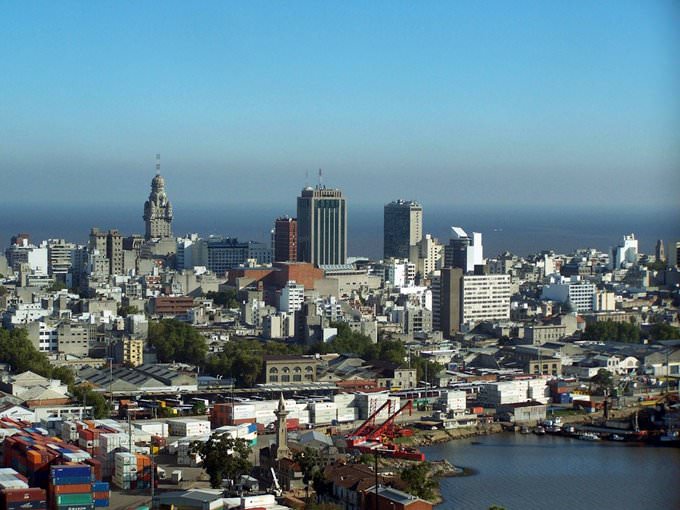 Montevideo is a city of interesting culture and original traditions. Its visitors have a chance to witness and take part in numerous exciting ethnic fests, learn local handicraft traditions of the capital city and estimate the culinary preferences of the local folks. Regarding ethnic crafts tanning and fabric industry are first worth mentioning. Despite the influence of the civilization and the impact of technological innovations being actively introduced to every sphere of life, still Montevideo features numerous craft stalla in which tourists will find clothes and footwear made by hands.
The city was founded in the early 18th century by the Spanish. The purpose of founding Montevideo was rather peculiar. It was a fortress city, which helped the Spanish to control the actions …
Open
The craft stalls offer readymade goods as well as accept orders for making accessories created to individual design. Apart from genuine leather goods the pull-overs made of shear wool are among the most popular memorable gifts and souvenirs. Jewelry addicts will love a vast choice of semi-precious stone articles as these are considered to be the most in demand ethnic souvenirs.
The most "powerful" stone among others local folks consider to be agate. Local people consider this stone to protect its owner from misfortune and to beneficially affect the health. Regarding culinary and gastronomy traditions curious tourists will notice the passion of local folks to meat dishes. In the meantime culinary masterpieces made of sea foods are of great popularity as well. Copyright www.orangesmile.com
Montevideo greets its visitors with more than two hundreds of gastronomy establishments which specialize in the most different culinary trends. The Tandory restaurant will be of great …
Open
A passion of the local folks to different sorts of cocktails as to spirits so to non-alcohol drinks is specially worth noticing. A popular festive drink is the "Clericot" cocktail which is made of fresh fruit juice, white wine and with addition of various sweet liqueurs. Every local resident has his or her own original recipe of the Clericot cocktail which he or she will eagerly share with new acquaintances.
The brightest event of the cultural life of the city is considered to be the African Carnival which commonly takes place in February and is one of the most scale and original events held within the country. This bright event is devoted to those times when the capital of the Uruguay was the center of slave market. The festival was established by African slaves a few centuries ago. Modern fest is considerable altered and modified. It has got absolutely new caliber. Festive parades and marches, thousands of unique costumes and outfits, loud, rhythmic music, plenty of treats and inimitable atmosphere of joy are the main features of the brightest Montevideo Carnival.
This guide to traditions and festivals in Montevideo is protected by the copyright law. You can re-publish this content with mandatory attribution: direct and active hyperlink to
www.orangesmile.com
.
City tours, excursions and tickets in Montevideo and surroundings
Reference information
Cathedrals and basilicas near Montevideo
♥ Santuario Nacional del Sagrado Corazón, Montevideo, 0.1 km from the center.
On the map
Photo
♥ Concatedral Nuestra Señora de Bzommar, Montevideo, 3.3 km from the center.
On the map
Photo
♥ Santuario Nacional de la Gruta de Lourdes, Montevideo, 3.8 km from the center.
On the map
Photo
♥ Catedral de la Inmaculada Concepción y San Felipe y Santiago, Montevideo, 6.3 km from the center.
On the map
Photo
♥ Catedral Nuestra Señora de Guadalupe, Canelones, 38.6 km from the center.
On the map
Photo
National traditions of Uruguay
The majority of Uruguayans are passionate about football. Adults and children play football on the streets, in backyards, and other areas where it is permitted. If someone doesn't play football, they watch others, enjoy watching broadcasted football games on TV or listen to sports programs on the radio. It is not rare to see special road signs that warn drivers of playing kids on Uruguayan roads. Guests of the country will probably hear national music, as well as music for tango, play in many public areas. Music has an important role in the culture of Uruguay. Once a week, around the midday, groups of drummers walk along the streets of Montevideo. No one considers them distracting or noisy – quite the opposite, locals cheer the musicians and consider this a great opportunity to relax and dance. …
Open
Car rental on OrangeSmile.com
Colors of Montevideo in photos
Search for popular touristic sites on Montevideo map
Traditions and festivals in cities around Montevideo
Cityguide on traditions, mentality and lifestyle of people in Montevideo. Learn the best periods to visit Montevideo to discover its soul - authentic festivals, events and celebrations. We will also reveal the interesting habits, attitude towards the world and to tourists in Montevideo.