Cuisine of Montevideo for gourmets. Places for dinner - best restaurants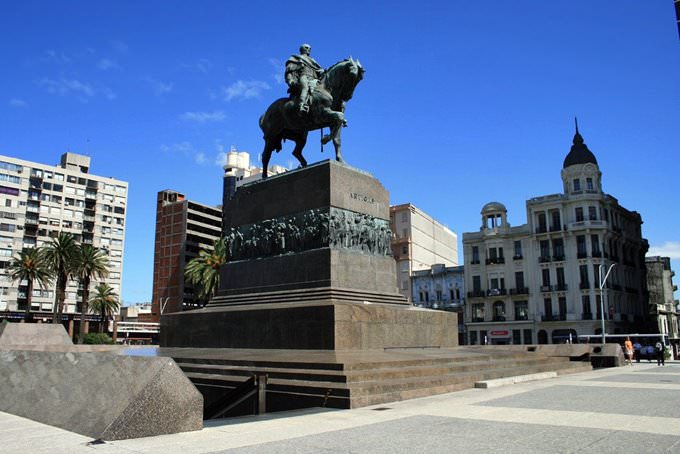 Montevideo greets its visitors with more than two hundreds of gastronomy establishments which specialize in the most different culinary trends. The Tandory restaurant will be of great interest for fusion cuisine admirers. Each evening at the eating house features exciting entertaining program and is accompanied with live music. During day time the restaurant is filled with cozy atmosphere turning into a perfect place for business meetings and lunches.
After sightseeing tours through historical landmarks and spots of Montevideo, the city offers its guests to visit numerous entertaining centers, sport centers, night clubs, boutiques and …
Open
The Corchos Bistro y Boutique de vinos restaurant offers its guests popular treats of European cuisine. Its spacious hall, decorated in lively colors, can comfortably set more than one hundred visitors at once and will be a perfect place for a big company to meet. Italian cuisine connoisseurs should pay a visit to the Dueto restaurant which offers not just ample rich menu, but a perfect wine list. In the morning the restaurant turns to an established place to enjoy a cup of aroma coffee attracting many coffee addicts and during day hours its visitors are offered special inexpensive menu.
The Francis restaurant specializes in Mediterranean cuisine cooking; many culinary masterpieces are cooked grilled there. The eating house is of great popularity among sushi fans as it has more than several dozens of this treat on the menu. A perfect place to rest and restore after exhaustive city tours will be the Rara Avis restaurant which will greet the guests with hearty and cordial atmosphere. Copyright www.orangesmile.com
1. Many of local residents have a good command of foreign languages however they give preference to speak their native one. To show respect to local culture tourists should learn several …
Open
By its interior design the restaurant resembles a cozy bar. Its visitors may take a place at a bar counter or choose one of the cozy tables in a spacious hall. Among speciality treats of the house one will find original snacks and starters, vegetable salads as well as original treats made of sea foods. Not far from a renowned winery one will find the Bouza Bodega Boutique restaurant which is specializing in ethnic cuisine. Apart from a huge choice of wines of local production the restaurants visitors will be offered various meat dishes, cooked on the open fire as well as dainty desserts.
Among the eating houses specializing in French cuisine the Estrecho restaurant is most worth attention. The eating house features excellent quality of the dishes, exquisite interior design, careful service and friendly staff. The visitors can choose treats featuring every taste and budget. In the heart of the menu of the Madredeus - Cocina Portuguesa restaurant one will discover Portuguese cuisine dishes, however the eating house will offer plenty of treats for traditional European cuisine fans. Visitors with kids will find special menu in the Madredeus - Cocina Portuguesa restaurant which will be of great interest for the youngest guests.
This guide to cuisine and restauraunt in Montevideo is protected by the copyright law. You can re-publish this content with mandatory attribution: direct and active hyperlink to
www.orangesmile.com
.
City tours, excursions and tickets in Montevideo and surroundings
Unique sights around Montevideo
Hotel Fasano Las Piedras
From the series
"Hotels Harmoniously Built into the Natural Landscape"
Check on the map:
Distance from Montevideo center - 116.7 km.
Guests of the Fasano Las Piedras hotel can enjoy the full-fledged eco-recreation. At your disposal is an excellent spa salon with indoor pool. Next to the hotel there are a lot of wonderful walks. Not far from the hotel is Gorriti Island, next to which one can observe the giant whales often. Guests of the hotel can choose one of the 32 chic cottages with panoramic windows. In the interior of the cottages, the natural materials (stone, wood and scaffold) are also present. …
Read further
Car rental on OrangeSmile.com
Montevideo in photo set
Searching where to eat - restaurants and cafe on Montevideo map
Cuisine and restaurants in the neighbours of Montevideo
Travel notes on best cuisine and restaurants of Montevideo (Uruguay) on OrangeSmile.com. Famous recipes and traditional dishes and courses in Montevideo restaurants. Where to eat - our recommendations on popular places in Montevideo, where you can taste delicious meal and also spend a good time with your friends.