Preparing your trip to Montevideo: advices & hints - things to do and to obey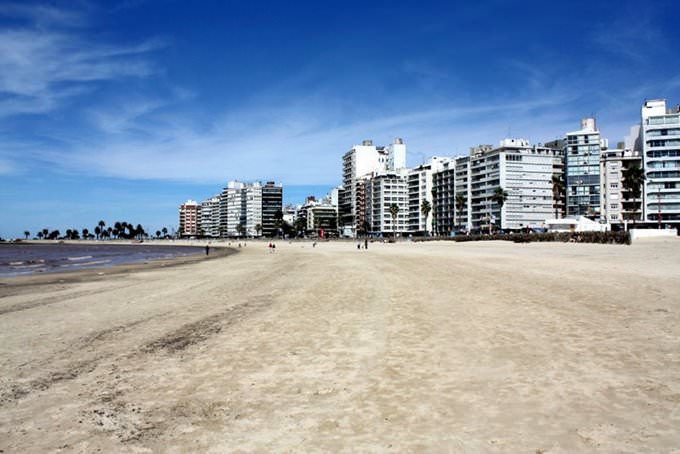 1.
Many of local residents have a good command of foreign languages however they give preference to speak their native one. To show respect to local culture tourists should learn several phrases in Spanish as such act will be highly appreciated by local folks.
2. Utility supplied voltage is 220V. All the hotels and inns are equipped with European standard sockets. Some electrical appliances will need connectors and adapters which can be found in the hotel directly or bought in one of the local appliance shops.
3. The most favorable season for visiting Montevideo is autumn as this period features mostly sunny weather with few rains. The weather is not that hot as during summer period. However even the summer heat is rather bearable due to cool breeze that is why one will feel rather comfortable in any season of the year in Montevideo.
4. Street call boxes offer optimum rates for international calls, the service is also rendered by large post offices. The post offices offer a much better communication quality and considerably higher rates than the street call boxes do.
5.
The city features a widespread system of cashless transfers. International credit cards are accepted by major restaurants, hotels, shopping centers and filling stations. Currency can be exchanged in one of the local banks or private currency exchange offices however these charge significant transaction fees. Copyright www.orangesmile.com
6. Shop-a-holics should pay attention to the genuine leather goods and fabrics of local production. These goods feature an excellent quality and attractive pricing. To hunt some memorable gifts and souvenirs tourists should set off to local markets rather than shopping centers as the last offer considerably higher prices for memorable goods.
7. Those looking for local wines as souvenirs should visit one of the local wineries. The premises of every winery host a specialized store which offers a great choice of astonishing drinks at the lowest prices. Before purchasing the visitors will be offered to try and taste desired sorts of the drink.
After sightseeing tours through historical landmarks and spots of Montevideo, the city offers its guests to visit numerous entertaining centers, sport centers, night clubs, boutiques and …
Open
8.
Active leisure enthusiasts and entertainment fans are recommended to visit Montevideo in February. During this period the city witnesses a bright and exciting carnival attracting tourists from all over the world. That is why one should take care of hotel booking for this period in advance.
9.
Local folks are friendly and amicable towards city guests that is why one can address them freely to ask for help and directions to some desired landmarks and sights. The only condition of understanding and setting friendly relations with local folks is politeness and courtesy. Each favor should be rewarded.
Next:
Guide intro
Preparing your trip to Montevideo: advices & hints - things to do and to obey You can re-publish this content with mandatory attribution: direct and active hyperlink to
www.orangesmile.com
.
City tours, excursions and tickets in Montevideo and surroundings
Photos of Montevideo
Services search (pharmacy, police, parking, banks) on Montevideo map
Tips for the cities around Montevideo
Travelling to Montevideo - advices and tips. What should be provisioned in advance, the rules you might want to follow, and the things you better avoid doing in Montevideo. We help you to make your trip smooth and easy, with no unexpected surprises.