City break in Mexico City. Active leisure ideas for Mexico City - attractions, recreation and nightlife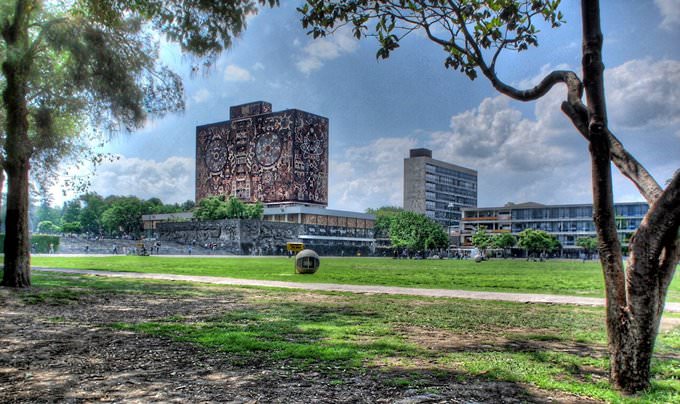 Walking in colorful markets of Mexico remains one of major tourist entertainments besides relaxing on a beach and visiting numerous museums of this amazing city. These markets have the full right to be called the centers of national culture. The choice of products offered by local merchants is truly stunning. Plaza del Angel in Zona Rosa is simply the best place for tourists who are in search of clothing stores. You will also find here large pavilions with souvenirs, as well as antique shops. The most popular products among travelers are handmade ponchos, jewelry, silverware, ceramics, handicrafts made of blue glass, and toys. Xtabentun liquor will become a perfect and a memorable gift. It can also be purchased in one of local stores. Pericoapa market looks more like a zoo. The reason for that is simple – besides traditional gifts and apparel here are sold pets.
1. Tourists are advised to keep all valuables in special vaults, which are usually installed in each room. Unfortunately, theft in Mexico blooms not only on the streets, but also in …
Open
Mexico City will be surely liked by fans of nightlife. The choice of colorful discos and clubs is more than good here. The most prestigious nightlife facilities are located in such districts as San Angel, Polanco, Coyoacan, La Zona Roza and Condesa. The majority of popular nightclubs are located near large hotels. Here you will find cozy bars and various restaurants. Club Zinco is located in the historic district of the city. This place is the best choice for fans of jazz. Various performances and concerts of popular music groups on the scene of the club are organized literally every day. Several times a week guests of the club can become the participants of vibrant parties. Club Rioma is considered an elite institution. The club, which is known for its progressive music trends, is the favorite place of rest of celebrities. Fans of dancing will be pleased to see a huge dance floor and parties that last till dawn, and cocktail lovers are welcome to enjoy signature cocktails, which are prepared by a virtuoso bartender.
The popular Rexo club is a large building, on three stores of which you will find large dance floors, a cozy bar and a lounge. In addition to this, the ground of the club is the location of a wonderful restaurant, where you can relax from loud music and enjoy culinary delights made by local chefs. When it comes to music directions, they follow each other literally every day. Cafeina club is decorated in the Brazilian style. This place will be liked by fans of samba and salsa, as well as by people who like exotic drinks and colorful dancing performances. Bar Fly Club resembles a traditional Cuban disco. This place is very popular among fans of Latin American dances. Copyright www.orangesmile.com
Mexico City is an ideal place for walking and exploring new areas. A simple unhurried walk on picturesque streets of the city can result in discovering many interesting things. Even …
Open
The City of Mexico never sleeps, and you as a tourist here have the greatest possibilities for active pastime. The best way to explore the city is to visit the highest point in the city. Mexico is located in a unique intermountain hollow in the south of the Mexican Highlands. The center of the Mexican capital is elevated at 2240 meters above the sea level, which makes Mexican sky in spring and summer to seem especially high, transparent-azure. If you are not scared of height and require some breathtaking emotions - go to the top of the Latin-American Tower in the downtown. Torre Latinoamericana is a skyscraper that has long been Mexico's highest point. The tower has an interesting design and is recognized by the world community of architects as one of the outstanding construction projects of our time. The view from the tower opens breathtaking! The whole of Mexico City is practically in the palm of your hand! Up there, you can stand for hours, looking at the noisy life of the boiling metropolis.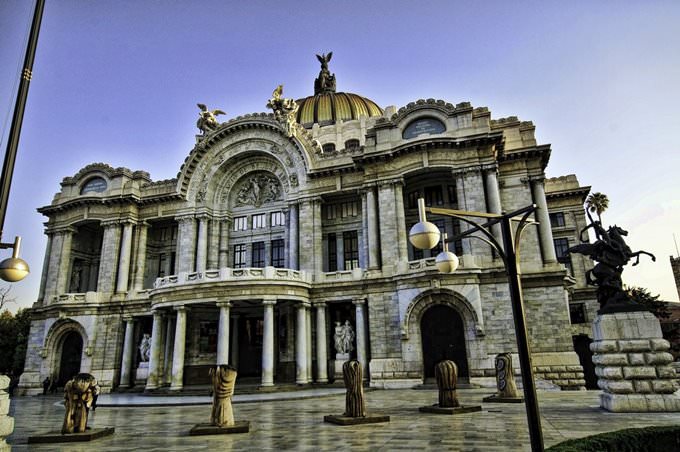 If you want to visit Mexico with family, then start building the entertaining program for kids now! Mexico City will leave an indelible mark on the children's hearts due to its incredible cheerfulness. One of the greenest areas in Mexico is the Jardin Centenario, which is also the symbol of the Coyoacan area. If you are looking for the perfect picnic place, then go to the Mirador Pena del Cuervo National Park, the Mercado de Las Flores de Nativitas, which ideally adapted for picnics. Some entertainments in Mexico are suitable for both kids and adults. For example, Dolphin Discovery Six Flags you will receive a tremendous pleasure from live communication with dolphins. You must visit the Bazar Pericoapa, which looks like a zoo rather than the market. Here you will find all kinds of exotic animals for sale. If you don't want to purchase one for your kid - at least you and your family will leave Bazar Periocapa with bright emotions and pleasure.
One of the most prestigious, famous and creative hotels in Mexico City, Four Seasons Hotel Mexico D.F., is a regular winner of different awards, including "five diamonds" by American …
Open
To have some rest from the bustle of the city, go to a wonderful suburb of Mexico City located 28 kilometers from the center - Xochimilco. Here you will find a network of canals and islands built by he Aztecs for growing vegetables. You can move on these canals by means of the so-called rajineras- traditional colorful flat boats with music and treats on board. This area is a favorite place not only for locals but also for tourists, here you can have a wonderful rest and listen to Mexican music. By the way, in Mexico, you have an amazing chance to rent the bicycle for free! Throughout the city, there are rental offices called Bicigratis. They are given on the security of the passport and only for two hours a day. But this is quite enough to ride along the main streets of the center. It is also possible to conclude an agreement with another rental company Ecobici. This is a very popular bicycle network in Mexico City. Paying 90 pesos for the contract, you can use bicycles throughout the city unlimited.
This guide on active recreation and leisure in Mexico City is protected by the copyright law. You can re-publish this content with mandatory attribution: direct and active hyperlink to
www.orangesmile.com
.
City tours, excursions and tickets in Mexico City and surroundings
Reference information
National and city parks around Mexico City
♥ City Park 'Lázaro Cárdenas' , 0.9 km from the center.
On the map
Photo
♥ Park 'Francisco Javier Clavijero' , 2.1 km from the center.
On the map
Photo
♥ City Park 'Tenochtitlán' , 4.5 km from the center.
On the map
Photo
♥ City Park 'Angel Albino Corzo' , 4.5 km from the center.
On the map
Photo
♥ City Park 'La Pimienta' , 4.6 km from the center.
On the map
Photo
Amusement parks near Mexico City
♥ Amusement park 'Six Flags México' , 17.2 km from the center.
On the map
Photo
Water attractions around Mexico City
♥ Water park 'Temixco' Morelos, 66.1 km from the center.
On the map
Photo
♥ Water park 'Parque Acuático Ixtapan' State of Mexico, 86.1 km from the center.
On the map
Photo
♥ Water park 'El Rollo Morelos' , 89 km from the center.
On the map
Photo
♥ Water park 'Aquasplash' Morelos, 92.9 km from the center.
On the map
Photo
♥ Water park 'Tephe' Hidalgo, 112 km from the center.
On the map
Photo
Car rental on OrangeSmile.com
Photogallery of picturesque Mexico City
Search for active leisure and attraction spots on Mexico City map
City break ideas for neighbours of Mexico City
Guide to your best city break in Mexico City - popular places for recreation and leisure. Things to do during the day in Mexico City - attractions, parks, beaches, aquaparks, racing tracks, biking trails or waterski. Recommendations (with addresses, phone numbers and links) where to spend your time in the evening (bars, discos, clubs, etc.). We share some good ideas and the question 'What to do in Mexico City?' disappears immediately.