Cuisine of Mestre for gourmets. Places for dinner - best restaurants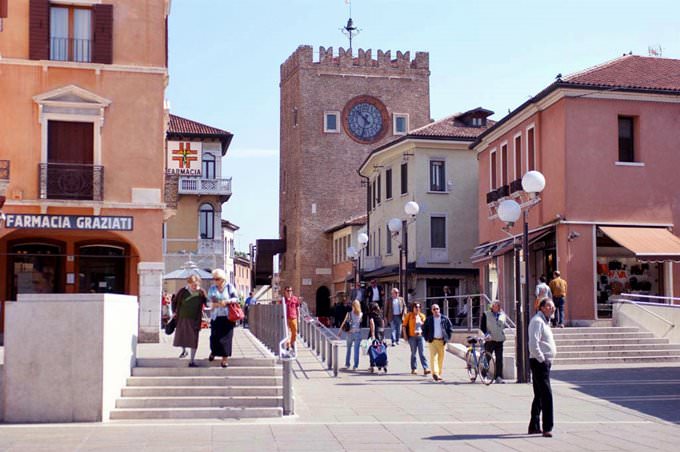 Mestre is known not only for upscale gastronomy establishments but for small family owned restaurants and cafes which serve excellent dishes of ethnic cuisine. Walking through the Piazza Ferretto square tourists will have a chance to look in one of the local coffee houses and enjoy speciality dessert mignon which is among the most favorite treats for local folks. The tramezzini sandwiches are of immense popularity as well. These can be ordered almost in every ethnic restaurant or café.
1. The city center of Mestre is convenient for on foot exploration as all the significant landmarks and entertaining centers are located in close vicinity to each other. Drivers will …
Open
Among the popular restaurants of ethnic cuisine the Tavernetta A Scuea restaurant is best worth attention. Tables need to be booked in few days' advance. By its decoration and look the restaurant resembles a traditional tavern or porter house similar to those existing on this place several centuries ago.
The Da Tura Hotel Bologna Stazione restaurant invites guests to try dainty delicacies and specialities. Its menu offers plenty of exotic treats and chef's specialities which the guests of the eating house will not find in any other gastronomy destination of the city. The restaurant features excellent service as well. Careful and attentive personnel will help on every issue considering menu options as well. Copyright www.orangesmile.com
Mestre is a charming small town in northern Italy. Venice is located very close to Mestre. Both cities are connected with a big railroad bridge named the Liberty Bridge. The town's …
Open
The same attractive and interesting establishment is the Trattoria La Bissa restaurant which serves the dishes of ethnic cuisine in their traditional execution. The Trattoria La Bissa restaurant has its own wine cellar that is why its visitors always have a chance to add the meal with a glass of astonishing vintage vine. The Birreria Stinger will be a perfect place for a company meeting or family dinner. The restaurant specializes in Italian cuisine dishes and offers its guests a vast choice of pizzas, pastas and dishes made of sea foods. Visitors with kids are offered a special menu.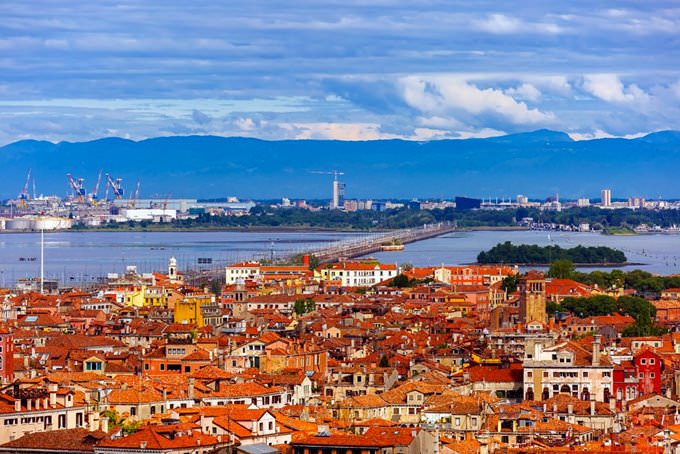 Beer friends will also find excellent treats in the Birreria Stinger eating house as it offers a good selection of beer sorts apart from traditional local wines. Japanese cuisine admirers will love the Naru restaurant which offers as traditional treats so original delicacies. Despite of the high profile of the eating house the pricing there is kept on the affordable level. The BEFeD Brew will also be an interesting place to visit. A vast choice of refreshing drinks and snacks, crisp fries and fresh vegetable salads are offered the visitors to recharge after a long day of city cruising and exploration.
This guide to cuisine and restauraunt in Mestre is protected by the copyright law. You can re-publish this content with mandatory attribution: direct and active hyperlink to
www.orangesmile.com
.
Reference information
Michelin-starred restaurants in Mestre
♥ Restaurant 'Marco Polo' MESTRE. Type - Classic cuisine. 0.4 km from the center.
On the map
Photo
♥ Restaurant 'Ostaria da Mariano' MESTRE. Type - Regional cuisine. 0.8 km from the center.
On the map
Photo
♥ Restaurant 'Da Tura' MESTRE. Type - Italian. 1.2 km from the center.
On the map
Photo
♥ Restaurant 'Al Leone di San Marco' MESTRE. Type - Seafood. 1.8 km from the center.
On the map
Photo
♥ Restaurant 'Trattoria Al Passo' Venezia. Type - Seafood. 4.5 km from the center.
On the map
Photo
♥ Restaurant 'Ai Tre Garofani' CHIRIGNAGO. Type - Seafood. 5 km from the center.
On the map
Photo
♥ Restaurant 'Al Segnavento' Zelarino. Type - Regional cuisine. 5.4 km from the center.
On the map
Photo
♥ Restaurant 'Nadain' Oriago. Type - Seafood. 6.2 km from the center.
On the map
Photo
♥ Restaurant 'Ribot' Venezia. Type - Venetian. 8.3 km from the center.
On the map
Photo
♥ Restaurant 'Enoteca la Colombina' Venezia. Type - Modern cuisine. 8.5 km from the center.
On the map
Photo
Unique sights around Mestre
Venice and its Lagoon
From the series
"16 Most Fascinating Objects of Unesco in Italy"
Check on the map:
Distance from Mestre center - 8.6 km.
Tourists also like to walk on the insular Venice. The main mean of transport there is a boat. People get from one place to another only on foot or by boat. That's why it is quite easy to get to some beautiful islands. One of them is Burano Island. It became known worldwide thanks to its small houses which facades are painted in rainbow colours. In one of these houses has placed an interesting museum of Venetian lace. On Murano island, you can go to the famous museum of Murano's glass. …
Read further
Venice
From the series
"Permanently Sinking Cities and Regions"
Check on the map:
Distance from Mestre center - 8.8 km.
If there won't be taken special steps in building borders from the water, the city will become inhabited to 2100. The city has been destroying not only thanks to the global warming but also because of people actions. A great number of historical buildings were built on wooden beams. They fell into disrepair and slumped within years. More than that, every year Venice has about 10 million tourists. Under their weight, the islands go lower and lower. The department is planning to begin the building of new dams and dumbs. The number of tourists will also be taken under control in the nearest time. …
Read further
Mestre in photo set
Searching where to eat - restaurants and cafe on Mestre map
Cuisine and restaurants in the neighbours of Mestre
Travel notes on best cuisine and restaurants of Mestre (Italy) on OrangeSmile.com. Famous recipes and traditional dishes and courses in Mestre restaurants. Where to eat - our recommendations on popular places in Mestre, where you can taste delicious meal and also spend a good time with your friends.