City break in Mestre. Active leisure ideas for Mestre - attractions, recreation and nightlife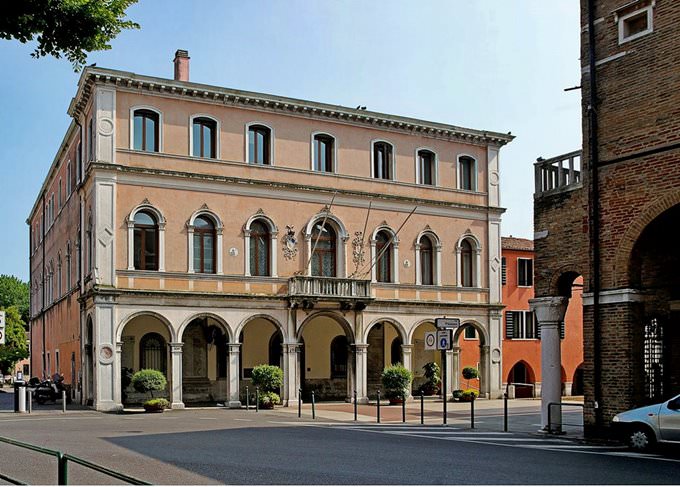 The city of Mestre features inimitable romantic ambience and ultimate beauty offering its guests plenty of attractions and entertainments for fascinating vacations. The city does not offer numerous night entertaining establishments however it offers several unique places to visit. The Area City club will be of great interest for dance enthusiasts. The night club is located not far from the city center. This is an established place for crowded dance parties and sessions. Its guests will be treated with exciting entertaining music program, large bright dance floor and a cozy bar being a comfortable place to rest and try speciality cocktails.
1. The city center of Mestre is convenient for on foot exploration as all the significant landmarks and entertaining centers are located in close vicinity to each other. Drivers will …
Open
The Galliano night club regularly holds theme parties and exciting shows engaging popular musicians and dancers. Guests can set comfortable in a fine decorated hall featured with cushioned furniture and enjoy house specialities. The Galliano club has an excellent bar as well. Among other night entertaining destinations the Teranga club is best worth visiting as it is an established place for holding music concerts and other exciting events.
Those craving for a quieter atmosphere for evening rest should choose local cinemas. A few steps aside from the central square tourists will find the Multisala Palazzo cinema and popular restaurants and cafes. The Dante d'Essai cinema was opened not long ago. It features comfortable halls and engaging poster advertisement. Tourists should pay attention to a large choice of boutiques and shopping centers which are scattered in Mestre almost everywhere. During the week the open markets of the city are available for visiting too. These will be of great interest for tourists as well. Copyright www.orangesmile.com
Mestre is a charming small town in northern Italy. Venice is located very close to Mestre. Both cities are connected with a big railroad bridge named the Liberty Bridge. The town's …
Open
A vast choice of brand clothes and stylish accessories and add-ons is presented in the Donatello and Le Barche shopping centers. The first one offers the leading global brands' clothes and attractive pricing for the highest quality goods. The Le Barche shopping center is a larger one and it offers apart from clothing and outfits a huge choice of perfumes and jewelry. Mestre offers it guests a huge fish market for visiting. There one can buy different fresh fish and sea foods. Original souvenir shops are presented in the historical part of the city as well as near the central square of Mestre.
This guide on active recreation and leisure in Mestre is protected by the copyright law. You can re-publish this content with mandatory attribution: direct and active hyperlink to
www.orangesmile.com
.
Sites around Mestre from our surveys on extreme Earth places
Burano
From the series
"The most magical and picturesque cities in the world"
Check on the map:
Distance from Mestre center - 13.6 km.
Walking through the streets of the amazing city, only at first glance it may seem that its miniature houses are painted in different colours in a chaotic order. In fact, the houses are painted according to a specially approved system. Every local resident who want to repaint his house, must make an official request to the government. After some time he will receive an official response with an accessible palette of colours from which he can choose the most suitable one. …
Read further
Ponte di Rialto
From the series
"Unbelievable and magnificent bridges and viaducts"
Check on the map:
Distance from Mestre center - 9.3 km.
The real landmark Venice is the wonderful Rialto - the oldest and one of the most beautiful bridges of the city. The stone bridge connects the banks of the Great Channel and was built in 1591. Originally, the bridge was intended not only to cross the canal, but also to serve as a place for commercial tents. That is why great value was placed on their exterior design. The length of the old bridge is 28 meters. Rialto rises to 7.5 meters above the water surface. …
Read further
Photogallery of picturesque Mestre
Search for active leisure and attraction spots on Mestre map
City break ideas for neighbours of Mestre
Guide to your best city break in Mestre - popular places for recreation and leisure. Things to do during the day in Mestre - attractions, parks, beaches, aquaparks, racing tracks, biking trails or waterski. Recommendations (with addresses, phone numbers and links) where to spend your time in the evening (bars, discos, clubs, etc.). We share some good ideas and the question 'What to do in Mestre?' disappears immediately.