Preparing your trip to Mendoza: advices & hints - things to do and to obey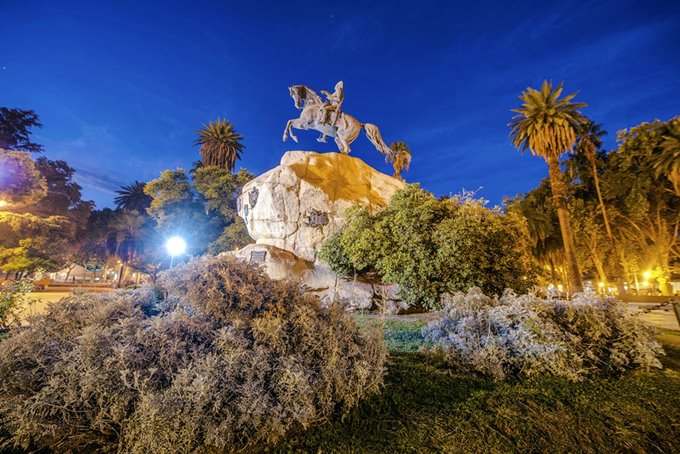 1.
The rainiest season in Mendoza is considered to be summer. Heavy rains can sufficiently change the touring plan of travelers and city guests. The most favorable season for visiting Mendoza is spring period meanwhile the heat of the tourist season falls on March when the city holds the National Grape Harvest Festival.
2. The only way of cruising the historical part of the city is on foot. Car renting is reasonable for those tourists traveling with company and planning to visit the city suburbs a lot.
3. Those hunting for some local produced wine as a souvenir or memorable gift should better set off to the specialized stores. The wine is sold right in the wineries and in this case the purchase will be the most profitable. Before purchasing a desired wine visitors will be offered to try and taste selected sorts of the drink.
4. Local clothes boutiques and shops feature rather attractive pricing and offer stylish outfits of excellent quality. To hunt some memorable gifts and souvenirs tourists should better visit a marketplace as shopping centers feature higher prices for that kind of goods.
5.
The optimum transport for city cruising is a bus. Tourists will easily reach any part of the city and its suburbs by bus. One can also take taxi. The cost of a trip through the city will not exceed 5 dollars. Copyright www.orangesmile.com
6. The optimum type of call is still street call boxes which are card operated. One can buy a special card in any of the news stalls or post offices.
7. In the crowded places and places of public attraction travelers should avoid beggars and pickpockets. For reasons of safety one should not keep by oneself substantial sums of cash and other valuable things. In restaurants and cafes one should keep tracking of bags and overcoats.
This city is a world-famous center that manufactures excellent Argentine wine and olive oil. In summer it's an excellent resort full of fascinating routes and excursions, and in winter the …
Open
8.
Pedestrians as well as drivers should be extremely cautious and attentive on roads as local drivers do not eagerly keep to the road traffic regulations. Crossroads are real traps for pedestrians as these parts of the road always feature chaotic traffic. That is the reason for crossing the road only in specialized areas.
9.
Setting off to the restaurant one should keep in mind that local folks eat rather late. Commonly supper is served in most gastronomy establishments not earlier than 21.00 and the all-nighters will easily order a supper even after 2
3.
00.
Next:
Guide intro
Preparing your trip to Mendoza: advices & hints - things to do and to obey You can re-publish this content with mandatory attribution: direct and active hyperlink to
www.orangesmile.com
.
City tours, excursions and tickets in Mendoza and surroundings
Photos of Mendoza
Services search (pharmacy, police, parking, banks) on Mendoza map
Travelling to Mendoza - advices and tips. What should be provisioned in advance, the rules you might want to follow, and the things you better avoid doing in Mendoza. We help you to make your trip smooth and easy, with no unexpected surprises.