City break in Los Angeles. Active leisure ideas for Los Angeles - attractions, recreation and nightlife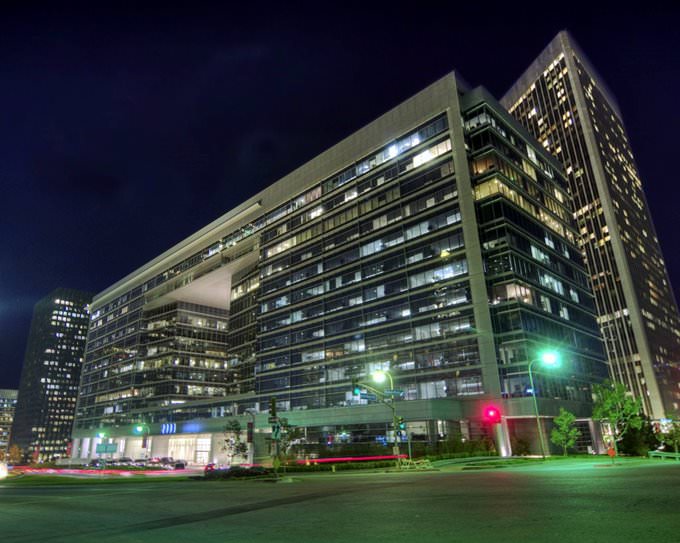 Scenic beaches and classy night clubs, upscale restaurants and casinos, luxury boutiques and grand entertaining centers are just a part of the entertainments to enliven the leisure in Los Angeles. The city boasts up to twenty well equipped beaches offering perfect facilities as for active leisure so for tranquil recreation. The most visited beach among travelers is Manhattan Beach enjoying the unforgettable view over the Santa Monica Bay. The beach is added with a long embankment which is best suited for a walk for recreation. This place is the best one for a morning run. Those who are craving for solitude, privacy and are seeking for a city buzz escape should set to the Paradise Cove beach. This tiny beach area is considered to be a perfect destination for family recreation.
In the sense of a modern traveler Los-Angeles stands for smart upscale hotels, luxury boutiques and of course high end fancy restaurants renowned far outside the city. The Papa …
Open
The fans of volleyball will better relish the Beach Volleyball as this is exactly the place where sport competitions and tournaments take place. Redondo Beach is considered to be the best place for recreation with kids meanwhile the most romantic place is considered to be El Matador Beach. The major part of entertaining centers is accumulated in the Hollywood area and in Silver Lake district. One of the most visited entertaining centers is still Universal Studios Hollywood. Many travelers just prefer to set off to the Los Angeles suburbs to view the legendary "Disneyland".
Griffith Park will be a perfect family entertainment. This is a large ostrich farm surrounded with the parks of ultimate beauty. You can spend the whole day walking along the wind paths and enjoying the panoramic views of the suburbs. The choice of the best night club is really challenging as the city offers the greatest selection of upscale night entertainment centers. However there are several clubs of the greatest popularity among tourists. The Cabana club is among the favorites. It features luxury interior design and excellent entertaining program. Copyright www.orangesmile.com
Los Angeles is one of the largest and most dynamic cities in the world. Besides world-famous attractions and entertainment centers, it attracts travelers with colorful holidays taking place …
Open
The Circus club is the best place for eager dancers. The club engages the popular DJs to spice up the shows. Another magnificent place of night entertaining is the Mood club outfitted in oriental style. It attracts mostly the fans of R&B and Rap music styles. The shopping addicts will feel a real thrill as a whole day will not be enough to visit all the popular shopping centers. However one should definitely visit the Grove mart and walk through the Original Farmers Market. The vast choice of upscale boutiques and souvenir shops is set on the Olvera street. The Century City mart offers interesting souvenir gifts.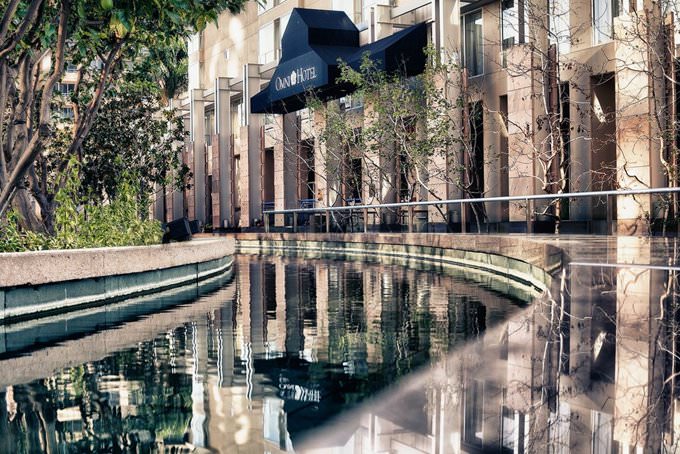 In Los Angeles, all conditions are created for an active pastime: tourists and locals can jump with a parachute and get in the helicopter's passenger seat to get an incredible experience of flying over the picture-perfect city lying below. As for water activities, here you can try whatever you like - luxury yacht cruises, fishing trips, diving, parasailing, flyboarding, all kinds of surfing. Apart from that, dolphin & whale watching tours are organized for travelers. Almost all local beaches are well-equipped for beach sports (volleyball, handball).
Los Angeles is often called a city of fests. The city meets the tourists with a vast choice of entertainments and engaging tours. Each city district has its own unique history and features …
Open
A popular entertainment among both locals and tourists is golf - billionaires' favorite sport. Golfing experience can also be obtained in such great centers as The Los Angeles Country Club and Lakeside Golf Club. Sunset Ranch Hollywood Equestrian Center offering horseback riding lessons is a great place to cheer up. It is possible to ride a graceful horse not only on the grounds of the center but also along scenic natural areas - there are plenty of them in Los Angeles and around it. Animal lovers will like one more place - The Dog Cafe, where, as the name implies, the dogs are in charge. In turn, the four-legged friends can be fed, stroked or played with.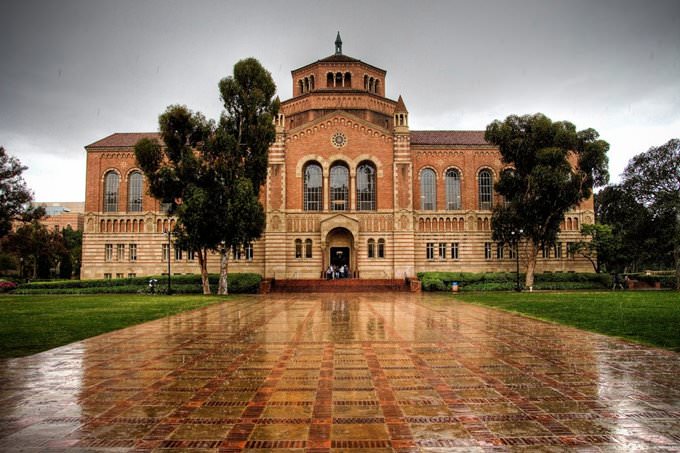 For vivid impressions from admiring the marine life, one should head to the wonderful Cabrillo Aquarium presenting a large collection of fish - both small and large inhabitants of seas and oceans. Here you can learn a lot of new and interesting information about them. If a zoo located in Griffith Park seems to be not enough, welcome to Wildlife Learning Center where you can see lemurs, parrots, owls, turtles, snakes, foxes. The most pleasant surprise would be the opportunity to hold a newborn crocodile. Those wishing to laugh heartily would be happy to visit Laugh Factory where the most famous stand-up comedians are invited to amuse the audience with every word they say.
1. The most widely used city transport is underground. The city also offers over 200 bus routes. The cost of a single trip will equal 1.25USD meanwhile the travel pass for a whole day will …
Open
Los Angeles boasts many escape room clubs that offer a variety of themes for every taste. The most popular one, Fox in a Box, invites visitors to defeat Dracula, escape from a bunker built during the Cold War, solve the Tesla riddle or stop the spread of a zombie virus created in the science lab by a mad scientist. And this is only a small part of what the club offers. The Basement Escape Quest has equally interesting rooms - and they are all imbued with a mystical atmosphere. Another popular club is 60out Escape Rooms, which offers such a wide selection of rooms that a whole year wouldn't be enough to try them all.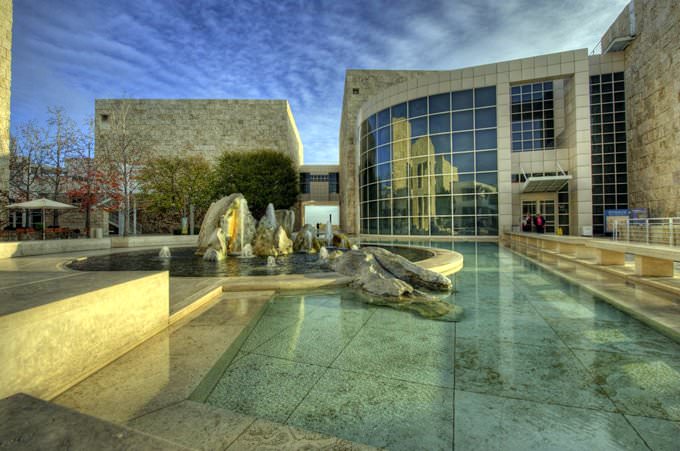 For great impressions, go to the center with the simple name Virtual Room Los Angeles. As one might guess from the name, its visitors can try out a VR station that can transport them to a completely new and unknown world. For those who are not yet ready to jump with a parachute, it is worth mentioning the indoor parachuting center iFLY Hollywood. Even though everything happens indoors and there is no risk to life, adrenaline levels will still be raised to above average. Those who want to get some practice before mountain climbing will find what they are looking for - all they need to do is to enroll in an indoor climbing course at Los Angeles Boulders.
Shopping in Los Angeles is a dream for many travelers. This city boasts world-famous shopping centers and fashion boutiques. The most popular shopping area is The Grove pedestrian zone where …
Open
What about skateboarding? In Venice Skatepark, you can enjoy riding and see how professionals do mindblowing tricks. Have a good time hitting the pins in one of the most popular bowling clubs in Los Angeles - Highland Park Bowl or Winnetka Bowl. The city has all the conditions for watching movies, which is no wonder, given that there is Hollywood nearby. For the best experience ever, go to Rooftop Cinema Club with its charming and romantic atmosphere ensured by the cinema's location on the roof. We cannot but mention the most famous cinema in town - this is ArcLight Cinemas known for its excellent sound, comfortable hall and lots of other entertainment for moviegoers. Another romantic place is El Capitan Theatre, a former theater where one can now watch movie premieres.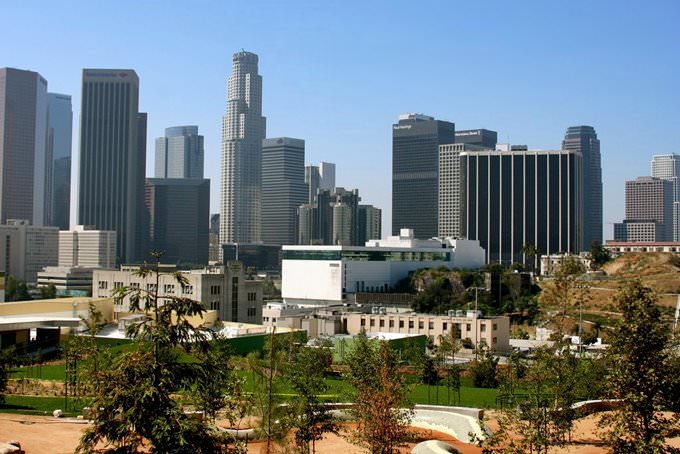 Get a wonderful experience from learning a culinary craft in Cozymeal Workshop. It's worth noting that such a pastime is very popular due to a warm family atmosphere prevailing in the studio. Learn About Wine Tour is a great way to learn something new, try exquisite wine, choose the best one for yourself, and, of course, have a good time. Want to know how to create real works of art? Find it out in Fire Glass Studio where you can create a unique masterpiece. This workshop is a great place for spending a good time as a family. Wi Spa is considered the best in town, so if you want to take a break from an active pastime, don't hesitate to visit this one.
This guide on active recreation and leisure in Los Angeles is protected by the copyright law. You can re-publish this content with mandatory attribution: direct and active hyperlink to
www.orangesmile.com
.
City tours, excursions and tickets in Los Angeles and surroundings
Recommended places for active recreation and leisure in Los Angeles
El Carmen
Where: 8138 W. Third Street, Los Angeles; Telephone: +1 (0)323 8521552; More info: Neighborhood;
Roof Bar at Standard Hotel
Where: 550 S. Flower Street, Los Angeles; Telephone: +1 (0)213 8928080; More info: Neighborhood;
Veranda Bar at the Figueroa Hotel
Where: 939 S Figueroa St Los Angeles, Los Angeles; Telephone: +1 (0)213 6278971; More info: Neighborhood;
Beauty Bar
Where: 1638 N Cahuenga Blvd, Los Angeles; Telephone: +1 (0)323 4647676; More info: Neighborhood;
Good Luck Bar
Where: 1514 Hillhurst Ave, Los Angeles; Telephone: +1 (0)323 6663524; More info: Neighborhood;
The Hollywood Improv
Where: 8162 Melrose Ave, Los Angeles; Telephone: +1 (0)323 6512583; More info: Neighborhood;
Babe and Ricky's
Where: 4339 Leimert Blvd, Los Angeles; Telephone: +1 (0)323 2959112; More info: Neighborhood;
Viper Room
Where: 8852 W Sunset Blvd, Los Angeles; Telephone: +1 (0)310 3581881; More info: Neighborhood;
Nacional
Where: 1645 Wilcox Ave, Los Angeles; Telephone: +1 (0)323 9627712; More info: Neighborhood;
Spaceland
Where: 1717 Silver Lake Blvd, Los Angeles; Telephone: +1 (0)323 6614380; More info: Neighborhood;
Knitting Factory
Where: Look at the website below for more information., Los Angeles; Telephone: +1 (0)323 4630204; More info: Neighborhood;
Rage
Where: 8911 Santa Monica Blvd, Los Angeles; Telephone: +1 (0)310 6527055; More info: Neighborhood;
Reference information
National and city parks around Los Angeles
♥ State Park 'Rio de Los Angeles' , 5.2 km from the center.
On the map
Photo
♥ Prefectural Natural Park 'Buko' , 11 km from the center.
On the map
Photo
♥ Park 'Roxbury' , 15.1 km from the center.
On the map
Photo
♥ State Park 'Fryman C' , 15.8 km from the center.
On the map
Photo
♥ State Park 'Verdugo Mountains Park Property' , 18.7 km from the center.
On the map
Photo
Amusement parks near Los Angeles
♥ Amusement park 'Dreamland' Seoul, 6 km from the center.
On the map
Photo
♥ Amusement park 'SpeedZone Los Angeles' , 6.5 km from the center.
On the map
Photo
♥ Amusement park 'Hollywood & Safaripark Stukenbrock' Stukenbrock, 9.1 km from the center.
On the map
Photo
♥ Amusement park 'Universal Studios Hollywood' Universal City, 13.9 km from the center.
On the map
Photo
♥ Amusement park 'Golf 'N' Stuff' Norwalk, 18.8 km from the center.
On the map
Photo
Water attractions around Los Angeles
♥ Water park 'Splash & Fun Water Park' Baħar Iċ-Ċagħaq, 27.1 km from the center.
On the map
Photo
♥ Water park 'Knott s Soak City' Buena Park, 32.8 km from the center.
On the map
Photo
♥ Water park 'Raging Waters' San Dimas, 40.1 km from the center.
On the map
Photo
♥ Water park 'Great Wolf Lodge' Garden Grove, 42.8 km from the center.
On the map
Photo
♥ Water park 'Six Flags Hurricane Harbor' Valencia, 52.5 km from the center.
On the map
Photo
Photogallery of picturesque Los Angeles
Search for active leisure and attraction spots on Los Angeles map
City break ideas for neighbours of Los Angeles
Guide to your best city break in Los Angeles - popular places for recreation and leisure. Things to do during the day in Los Angeles - attractions, parks, beaches, aquaparks, racing tracks, biking trails or waterski. Recommendations (with addresses, phone numbers and links) where to spend your time in the evening (bars, discos, clubs, etc.). We share some good ideas and the question 'What to do in Los Angeles?' disappears immediately.