Preparing your trip to London: advices & hints - things to do and to obey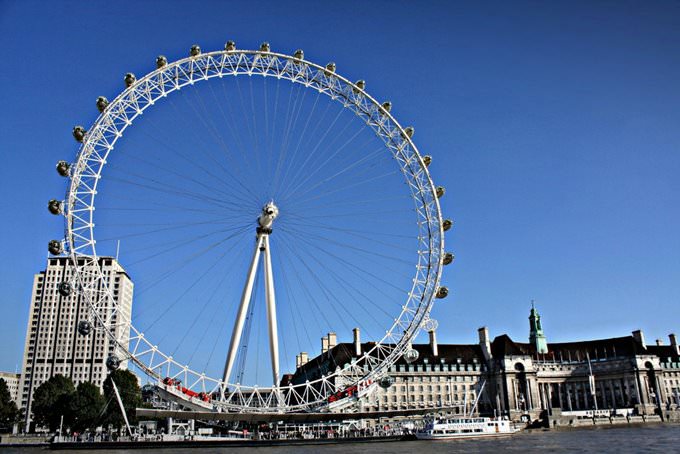 1.
The majority of shops are closed no later than on 18:00. Only large shopping complexes work on weekends. Weekday morning is the best time for shopping.
2. While going for a walk, do not take much money and valuables with you. On the streets of the city it is recommended to avoid large crowds of people as these are the most favorable places for pickpockets. Camcorders and cameras are best to be worn on a strap over your shoulder or fastened to your belt.
3. Buses remain the most accessible way of getting around the city as taxis in London are quite expensive.
4. Most restaurants include tips in the total bill. As a rule, the tips here range from 10 to 15%. Leaving tips in pubs is not common.
5.
Under no circumstances leave your personal belongings unattended, even in a car that has been rented. Special guarding parking is the best place to leave your car as there are quite many car thieves in London. Copyright www.orangesmile.com
6. Local residents are distinguished by politeness and restraint, so visitors need to reciprocate any sign of attention. In the stores you show greet the seller; make sure you hold the doors when entering or leaving the premises, and if someone helps you, you certainly need to thank.
7. Londoners are very fond of pets, so in any case you should not demonstrate your aversion to cats or dogs publicly.
London has prepared many surprises for its young guests, so families will not have to search interesting places to visit. Many travelers prefer to start the observation of the city with a …
Open
8.
In many hotels there are no faucets over sinks. The reason for this is that the natives are very careful to use of natural resources, including tap water. They fill a full sink of water, complete their wash, and then simply despise the dirty water.
9.
Travelers, who go on vacation with their families, should remember about the possibility to getting attractive discounts. During visits to museums and various cultural activities, travellers are offered to purchase special "family tickets", which can save from 25 to 50% of the full value.
Preparing your trip to London: advices & hints - things to do and to obey You can re-publish this content with mandatory attribution: direct and active hyperlink to
www.orangesmile.com
.
What to visit being in London - unique sights
Westminster Abbey
From the series
"The most iconic temples in the world"
Check on the map:
Distance from London center - 0 km.
In the abbey, the tombs of many outstanding men and artists, including Edward I and Henry VII, as well as the outstanding poet Samuel Johnson and Charles Dickens are located. The history of the founding of the abbey of Westmünster begins in 1042, when Edward the Confessor founded the first monastery on the site of the old half-destroyed churches. The crypt of the confessor is still regarded today as one of the main symbols of the Abbey. Since the 13th century, all the kings of England have actively participated in the expansion of the monastery and the perfection of its exterior. …
Read further
Pret a Manger London
From the series
"The most unusual restaurants of fast food chains"
Check on the map:
Distance from London center - 1 km.
Fresh soups, salads from organic vegetables, traditional oatmeal and yogurts - such a huge selection of healthy dishes can not be found in any other fast food restaurant. Another attractive feature of restaurants is a quality packaging of dishes, which is very convenient to take with you. Buying dishes to take away, you can save a lot. All guests of London should definitely visit the amazing historical cafe, which manages to maintain its good traditions from the moment of its opening. …
Read further
Paperhouses
From the series
"Fancy houses and hotels located on water or under water"
Check on the map:
Distance from London center - 3 km.
On the territory of each house it is planned to equip open terraces, which will be decorated with living plants. It is likely that very soon one of the first houseboats Paperhouses will be installed on the canal of one of the cities or on a lake. One of the main nuances of the project remains the possibility of using such housing in cold season, but this problem can be solved by professional London architects. …
Read further
City tours, excursions and tickets in London and surroundings
Photos of London
Services search (pharmacy, police, parking, banks) on London map
Tips for the cities around London
Travelling to London - advices and tips. What should be provisioned in advance, the rules you might want to follow, and the things you better avoid doing in London. We help you to make your trip smooth and easy, with no unexpected surprises.