City break in Ljubljana. Active leisure ideas for Ljubljana - attractions, recreation and nightlife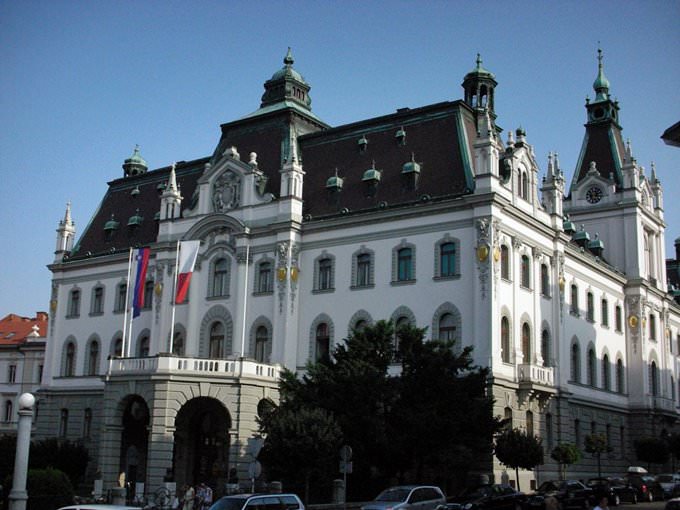 Ljubljana will entertain its guests not only with plenty of exciting tour destinations and landmarks, but with a vast choice of entertaining establishments. The fans of sports and active leisure will love the Konex center. It features the gym with state of the art equipment, fitness center and swimming pool. Guests may enjoy some message treatment as well as get the expert advice of the coaches. The center hosts also some beauty parlors for those who cannot imagine their lives without professional stylist care. The most popular beauty parlors are considered to be Wellness Club Victoria and Body Creator the last of which is specialized on excess weight treatment offering the considerable choice of esthetic and recreational treatments.
Ljubljana is a wonderful city for a vacation with children. It will be exciting to spend a holiday here with kids and teenagers. The popular amusement center Minicity Ljubljana, is oriented …
Open
The city of Ljubljana also hosts an upscale spa-center Sense Wellness Club which will treat its visitors with a variety of massage and cosmetic rooms. More than ten kinds of massages, saunas and Jacuzzi, swimming pools and cozy cafes are the facilities which turn the day long recreation at Sense Wellness Club just perfect. Numerous night clubs of Ljubljana are also worth mentioning and tourists attention. Regardless of local people ignorance of night clubs and night entertainments in general, but in quantity and quality of upscale trendy night clubs and bars Ljubljana equals other popular resort cities of the country.
The eager dancers and contemporary music fans will feel great in the SubSub club. It is the oldest and the most prestige night establishment in the city. It is an established place of the brightest parties and sessions engaging famous musicians and DJs. The Top Club is set close to the city center. It is located in the six floor building and offers to its visitors several thematic halls for recreation and leisure. The night club Teatro is of the same interest for tourists. Its spacious and fine decorated halls are set on two levels. Copyright www.orangesmile.com
The local cuisine is rather simple but the simplicity of dishes does not take form the merit of ethnic culinary traditions. The table always performs hot baked bread for dinner. The city …
Open
The city visitors should also make a sopping tour through the local centers, boutiques and market places of the city as the impression from the city visit will not be comprehensive without it. The city offers several large book stores where one can buy the literature in different world's languages. The most popular of these stores are Azil and Mladinska Knjiga. To hunt some clothes and brand accessories one should set off to the north part of the Ljubljana as the most popular boutiques and shopping centers are located there. The upscale shopping center the BTC City offers the vast choice of goods The shopping center is considered to be one of the largest ones in Europe. The original picture galleries and souvenir shops are set in the city center.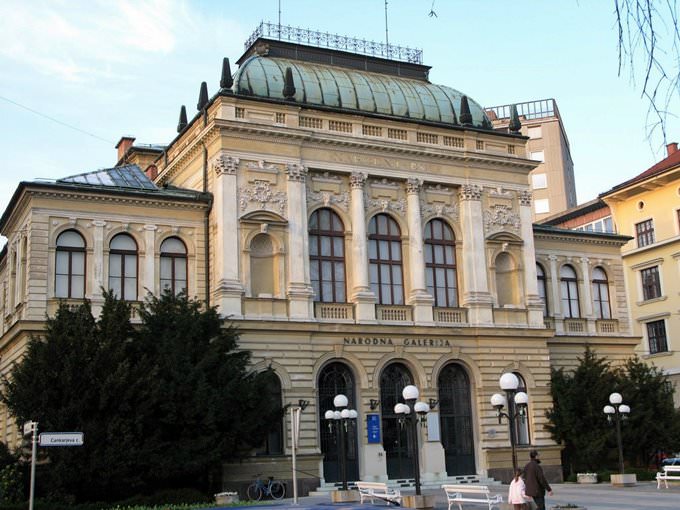 The capital of Slovenia is a great destination for water sports, as it is favorably located on the picturesque River Ljubljanica. Water activities include boat and luxury yacht tours, fishing trips, as well as kayaking. Eco-tours are especially popular with nature enthusiasts, and in the winter months, ski resorts based in the vicinity of the Slovenian capital (Krvavec, Bohinj) are in great demand. In wintertime, both locals and tourists like to spend time on an ice skating rink in Kongresni Trg Park. The rink will be set up next to the Muzej Iluzij, among the rooms of which is the "Upside-Down House", the "Giant's House", and the "Mirror Labyrinth". This is one of the city's best places for those who want some beautiful photos to remain from a wonderful time spent in Ljubljana.
The main personality traits of local people are considered to be modesty, earnest, independence and diligence. At the first sight the local people may appear to city visitors avoidant and …
Open
Fans of active pastime will surely appreciate the climbing center Plezalni Center Ljubljana, especially if they are traveling with their family or friends. Another leisure activity ideal for team play is paintball, which is especially popular with locals. As for the best paintball clubs, Paintball Park Spyder and Indoor Paintball Ljubljana stand out. It must be said that this kind of entertainment is one of the best ways to increase the level of trust between participants of the game, not only the adrenaline levels. Those who wish to play the "game of millionaires" go to Golf Trnovo for the most exciting impressions - both of the picturesque green landscapes and the game itself.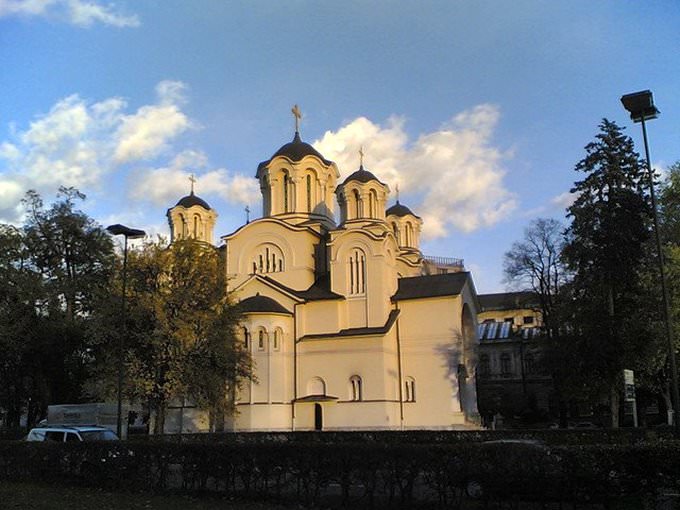 Fans of intellectual games will also feel at home in the capital of Slovenia. They are all welcome at Dobra Poteza centers where they can play board games over a mug of beer, not to mention numerous escape room clubs. So, Enigmarium and The Key are considered the best ones, but if you didn't have a chance to book a room here, be sure to check out clubs offering no less interesting quests - Fox in a Box and MindMaze. Those wishing to watch movie premieres will be happy to visit Kino Bezigrad, and not least due to its comfortable hall. For a great mood, head to Klub Smeha 10ka where any visitor will have a good time watching stand-up performances by the best Slovenian comedians.
Ljubljana greets its guests with numerous unique landmarks and sights among which one will find magnificent architectural landmarks and monuments, theaters, museums and ancient castles. One …
Open
While in Ljubljana, it is worth visiting one of the workshops in order to remember pleasant pastime in the capital of Slovenia by learning something new. Gourmets often visit Cook Eat cooking studio where everyone can learn how to cook like they do in Slovenia. Want to create a real work of art? Then it would be worthwhile to mention MUS Art Studio. It is also worth exploring the equestrian center Konjeniski Klub Gric where visitors have a good time mastering horseback riding. It should be noted that both horses and ponies are available for riding, so small tourists will also be able to enjoy this kind of entertainment. Mala Ulica is a great place for families where children can find many interesting toys.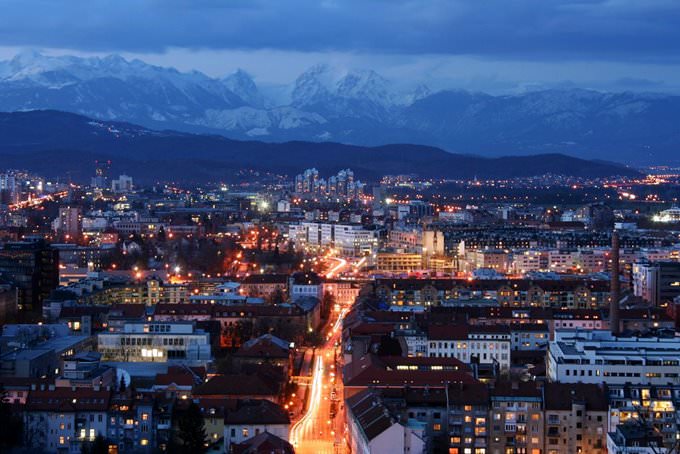 In the picturesque Tivoli Park, there is a zoo called Živalski vrt Ljubljana, and it must be visited regardless of whether you are traveling alone or with kids. Peacocks, elephants, pelicans, snakes, giraffes, antelopes, and many more inhabitants of the zoo are waiting for new friends. Little tourists will certainly not be bored, as playgrounds and rides are quipped for them here. After visiting the park, you can spend time in a local cafe. In the summertime, those wishing to swim can have a good time on the beach of Ljubljana. At other times of the year, tourists can splash in the water in a swimming complex offering pools for every taste. This is about a local center called Plavalni Klub Ilirija.
This guide on active recreation and leisure in Ljubljana is protected by the copyright law. You can re-publish this content with mandatory attribution: direct and active hyperlink to
www.orangesmile.com
.
City tours, excursions and tickets in Ljubljana and surroundings
Reference information
National and city parks around Ljubljana
♥ Landscape Park 'Tivoli, Rožnik in Šišenski hrib' , 2.8 km from the center.
On the map
Photo
♥ Landscape Park 'Krajinski park Ljubljansko barje' , 11.3 km from the center.
On the map
Photo
♥ Landscape Park 'Polhograjski Dolomiti' , 20.9 km from the center.
On the map
Photo
♥ Landscape Park 'Spominski park Udin Boršt' , 30.4 km from the center.
On the map
Photo
♥ Regional Park 'Notranjski regijski park' , 31.1 km from the center.
On the map
Photo
Amusement parks near Ljubljana
♥ Amusement park 'Adventure Park Postojna' Postojna, 38.8 km from the center.
On the map
Photo
♥ Amusement park 'Kärntner Erlebnispark' Hermagor, 104.3 km from the center.
On the map
Photo
♥ Amusement park 'Dinopark Funtana' Funtana, 121.1 km from the center.
On the map
Photo
♥ Amusement park 'Glavani Park' Barban, 123.1 km from the center.
On the map
Photo
♥ Amusement park 'Freizeitzentrum Stubenberg' Stubenberg, 164.6 km from the center.
On the map
Photo
Water attractions around Ljubljana
♥ Water park 'Istralandia' Brtonigla, 102.1 km from the center.
On the map
Photo
Attractions and entertainment in Slovenia
In small Slovenia, life is in full swing even at night. Such nightclubs as "Gala Hala" in the capital, "Shooters Club" with karaoke and calm "Zoo", "Coco Cafe" with fun music in Portorož, and relaxing "Carnium Cafe Lounge" in Kranj are the most popular nightlife entertainment facilities among Slovenes and tourists. KGB Maribor Club in Maribor hosts stand-up comedy events, all kinds of performances, and music shows. The club is located right in an old wine cellar. The main thing to remember while having fun at night is to watch your wallets and cell phones. Although Slovenia has a low crime rate, no one can vouch for the safety of the drunk tourist's money. Going to a nightclub, be sure to find out a number of taxi service in advance. …
Open
Car rental on OrangeSmile.com
Photogallery of picturesque Ljubljana
Search for active leisure and attraction spots on Ljubljana map
City break ideas for neighbours of Ljubljana
Guide to your best city break in Ljubljana - popular places for recreation and leisure. Things to do during the day in Ljubljana - attractions, parks, beaches, aquaparks, racing tracks, biking trails or waterski. Recommendations (with addresses, phone numbers and links) where to spend your time in the evening (bars, discos, clubs, etc.). We share some good ideas and the question 'What to do in Ljubljana?' disappears immediately.